Soooooooo I guess I am naturally not feeling like blogging as much with all my deadlines coming up! EEEEK I'll be so proud to have survived October when it's over!!!
On Friday I flew down to L.A. for the day for a meeting. I don't want to say much until something ACTUALLY happens, if anything, but let's just say the meeting went well, and they even provided cupcakes and kitty cat notebooks!!! 🙂
I also got the most rando little prezzie ever from my manager. Lord knows why he had them in the 1st place! Mexican Jumping Beans!
They started jumping around in their little container inside my purse, and I couldn't figure out what it was for a little bit!
Since I can't post any progress pics of what I've been working on, we'll skip to checking out a few cute things today. You can click on the images to go the pages.
Betsey Johnson Mini Tea Party Dress in my size!

Vintage 80s Silver Lame Prom Dress!!!! WANT SO BAD!!!!!

This really cute mouse-in-teapot clutch by Kate Garey: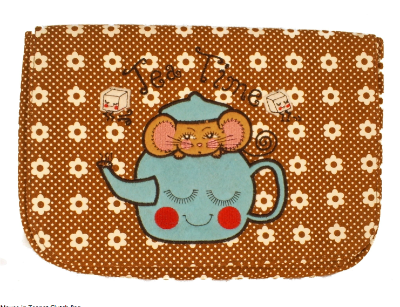 Off I go to clean up some scarf patterns for my publisher and send a 1st batch of samples!!!!
xoxo