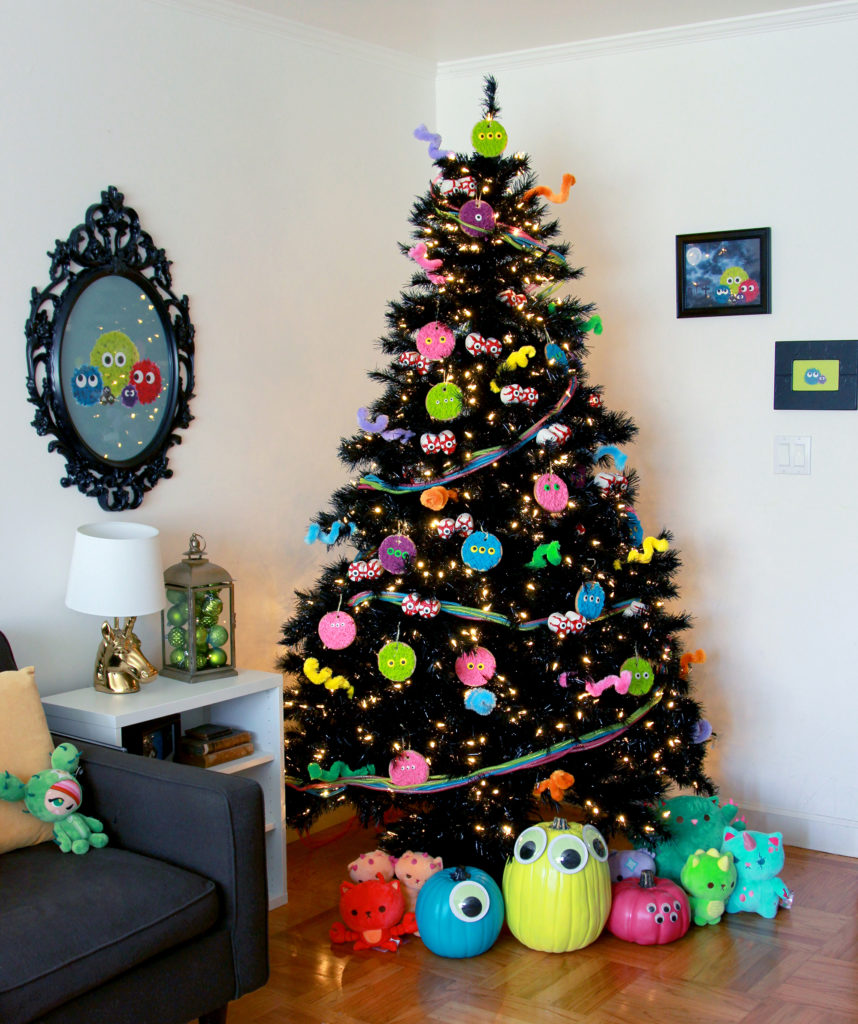 You can have a lot of fun decorating a Halloween tree! I went with a colorful monster theme for mine, PLUS most of my ornaments are EDIBLE. Treetopia graciously gave me a pre-lit Tuxedo Black faux Christmas tree. This one is 7.5 feet tall which made me realize my living room ceiling is not that high :P. But the black color is a very nice blank canvas for all of your spooky Halloween scenes.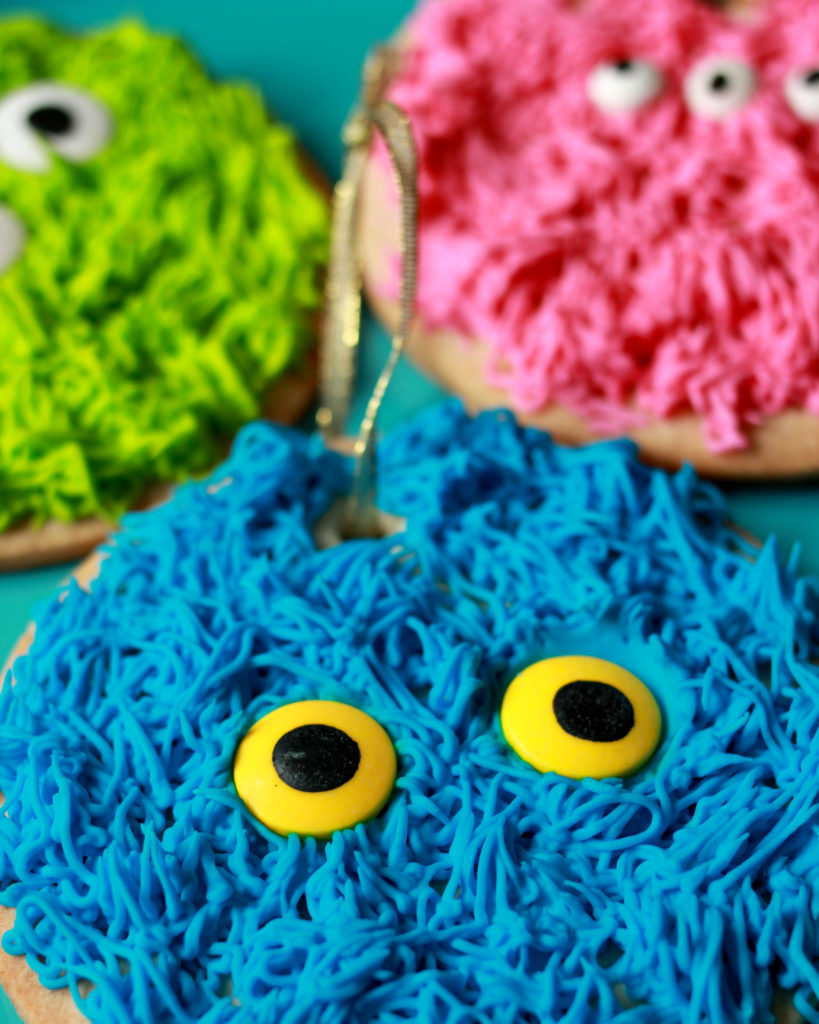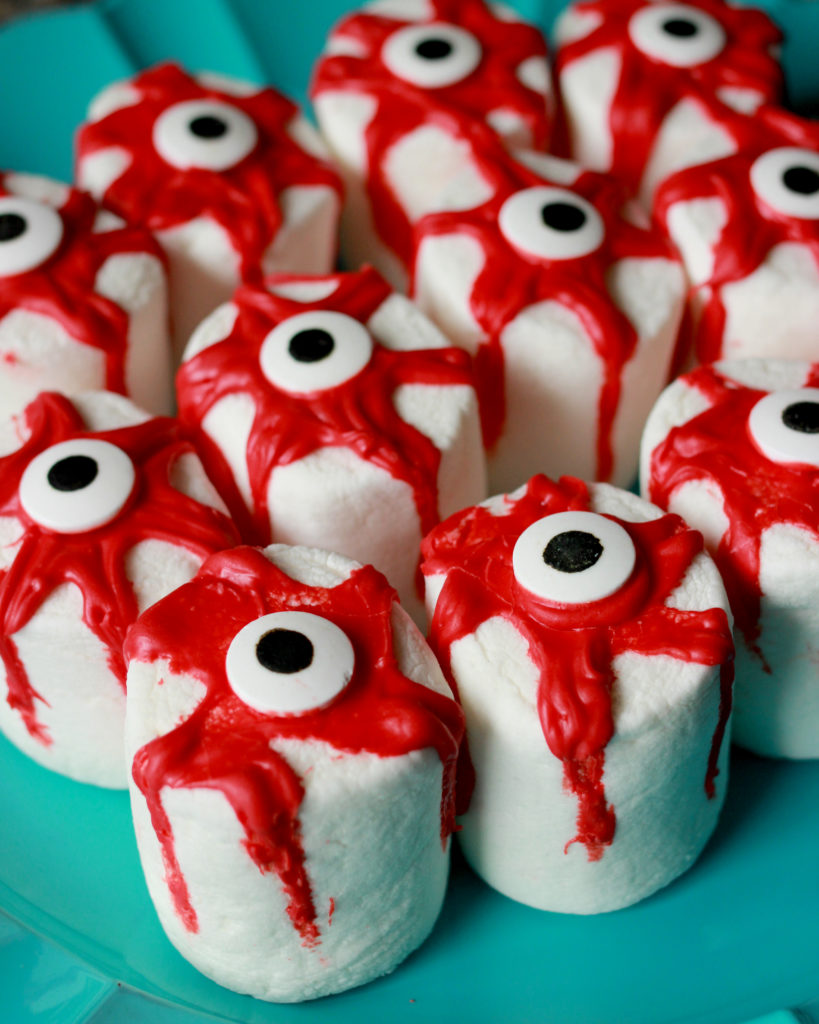 I baked colorful monster sugar cookies and I also put together some gigantic marshmallow bloody eyeballs. I gotta tell you that the house smelled really good!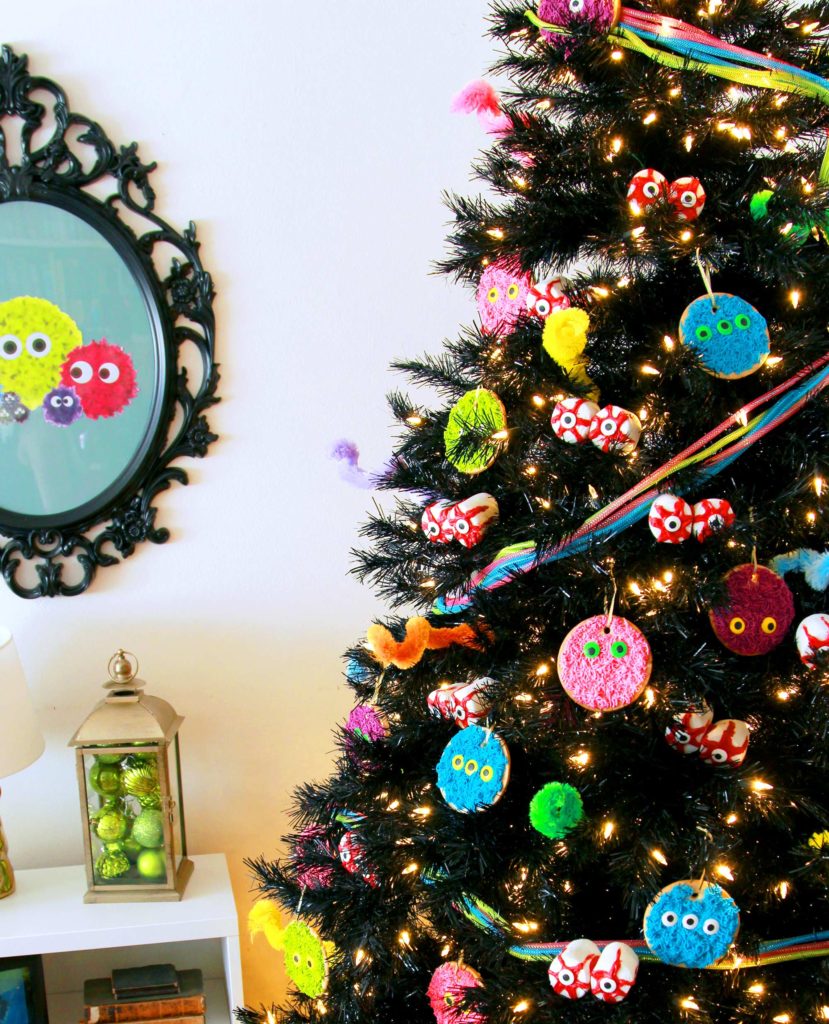 Treetopia also asked me to put together a little how-to video for you to check out and make your own delicious Halloween ornaments. Just a note: you can also wrap your treats in clear cellophane before hanging them, but no matter what, I wouldn't leave your cookies and marshmallows on the tree for too long so that you don't attract some ACTUAL creepy crawlies.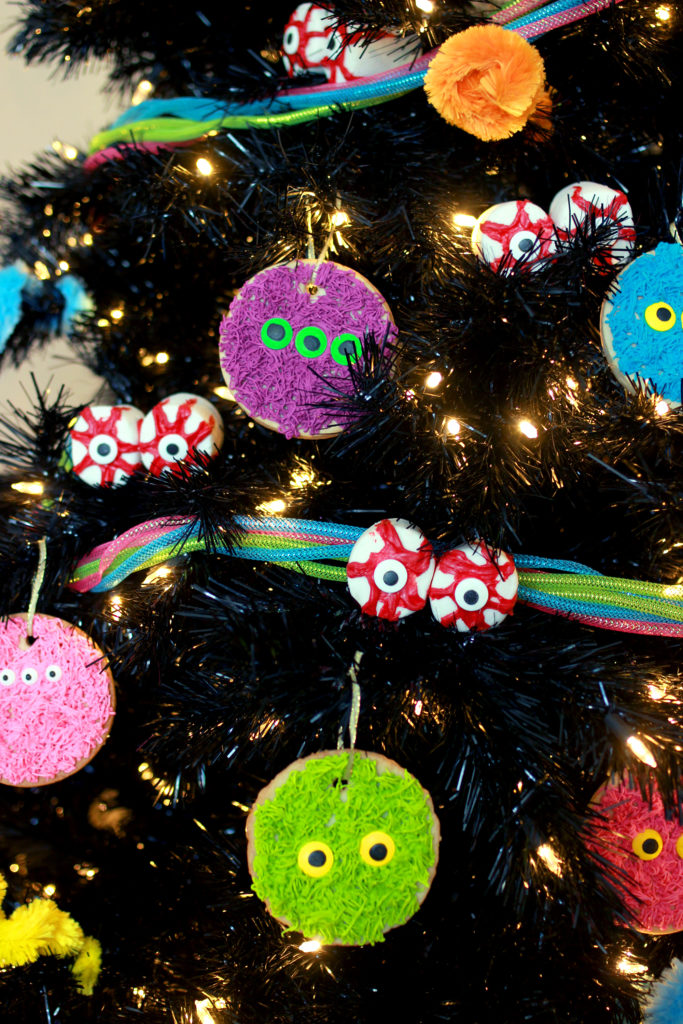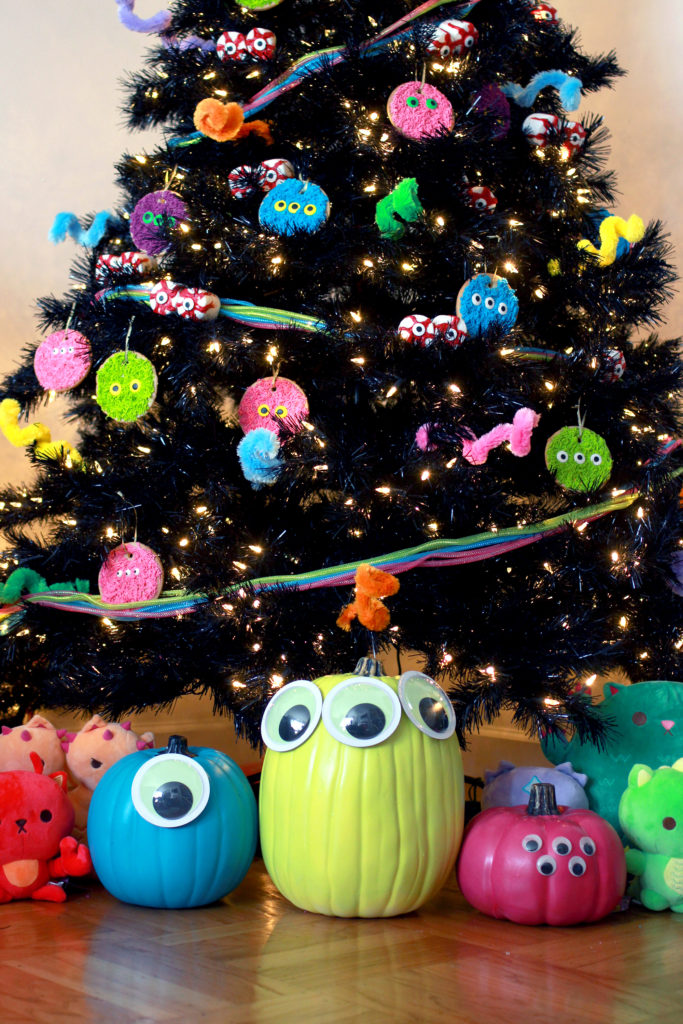 We decorated the base of the tree with faux pumpkins spray-painted in matching colors, plus, all of our 100% Soft kaiju kitty plushies!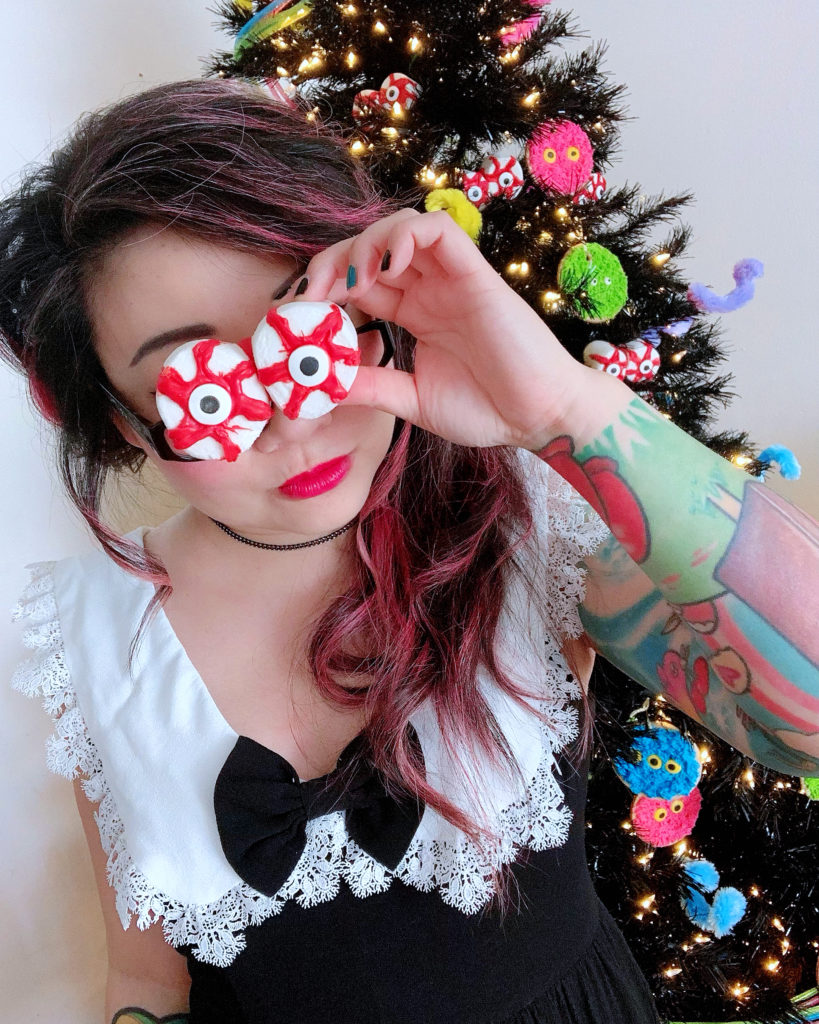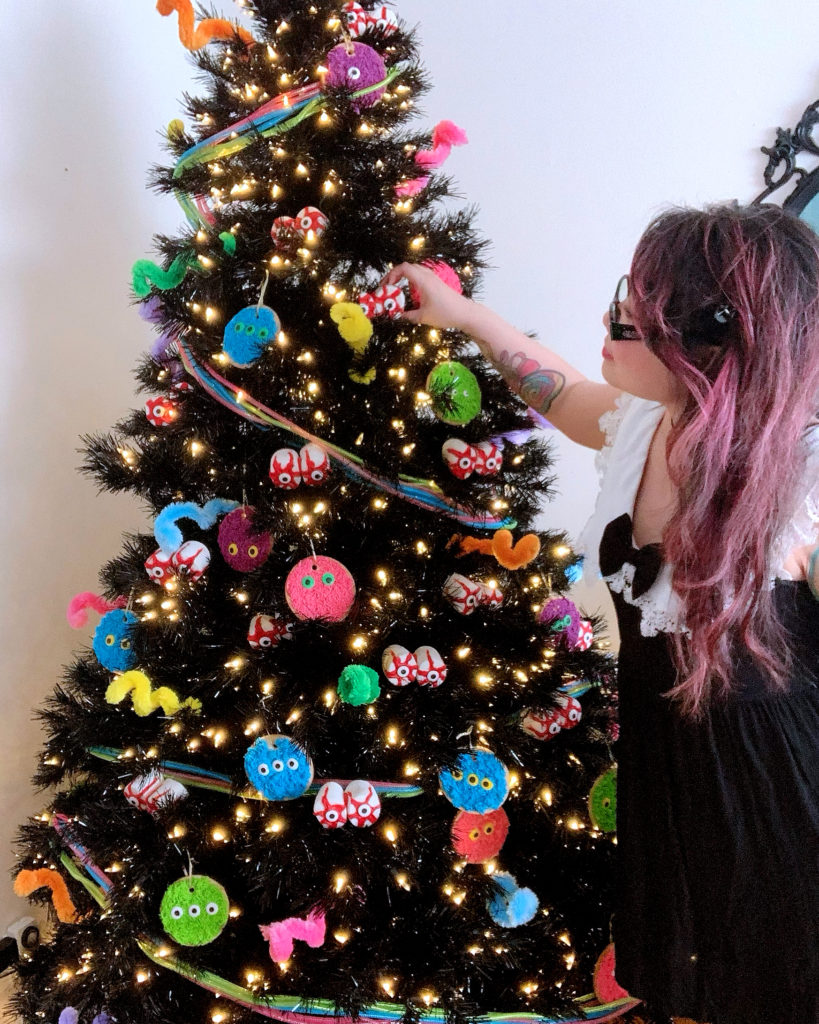 Have you ever decorated a Halloween tree?