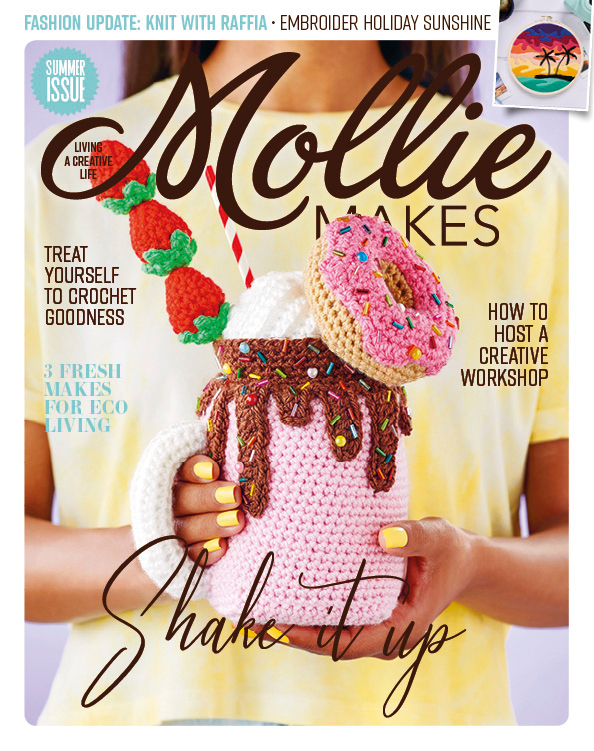 My crocheted freak shake is on the cover of Mollie Makes Magazine, Issue 108! The pattern available inside includes the mug, the donut, the whipped cream topping, the chocolate sauce, and the strawberry skewer.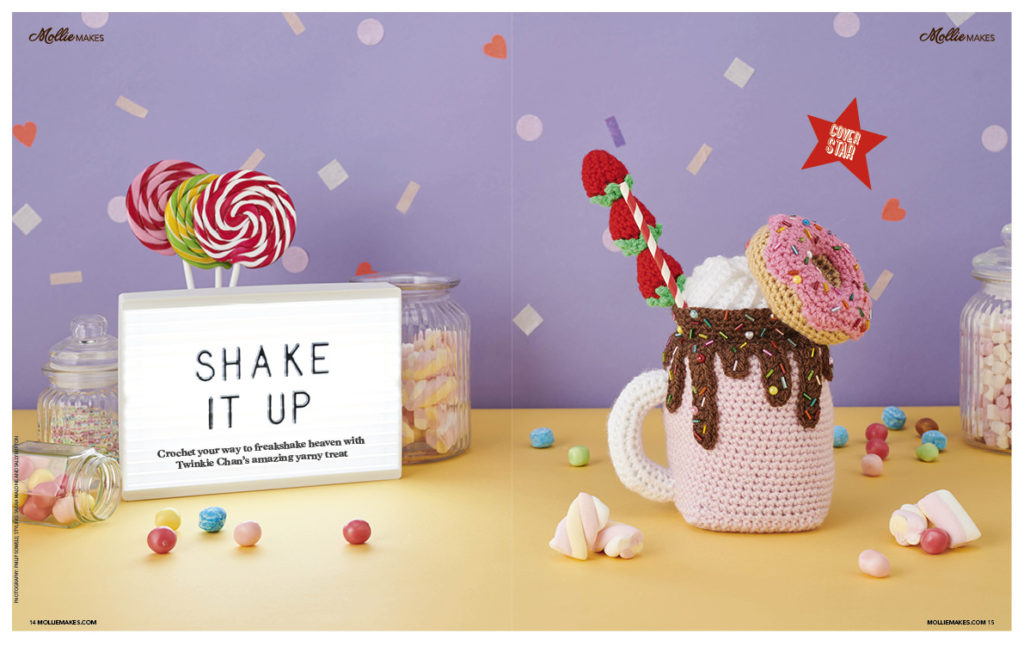 The magazine commissioned this project from me, and of course I had to say yes! I had no idea it was going to be on the cover, though, so that was really exciting to find out when they sent me a preview of the magazine in July.
If you're interested in the pattern, you can find subscription and/or download information here: Mollie Makes Magazine Issue 108.