(This post contains affiliate links, which means, if you make a purchase, I'll get a tiny portion of the sale.)
Warning: amazingly cute yarn ahead!
The folks at KnitCrate asked if I might want to look at one of their yarn subscription boxes. I'm kind of out of the loop these days and hadn't heard of them, and I was really upfront about not being a full-time crocheter anymore. I don't want to make promises I can't keep about posting photos or video for other companies right now. But they were super nice and said they would just send me one and see, so I said ok!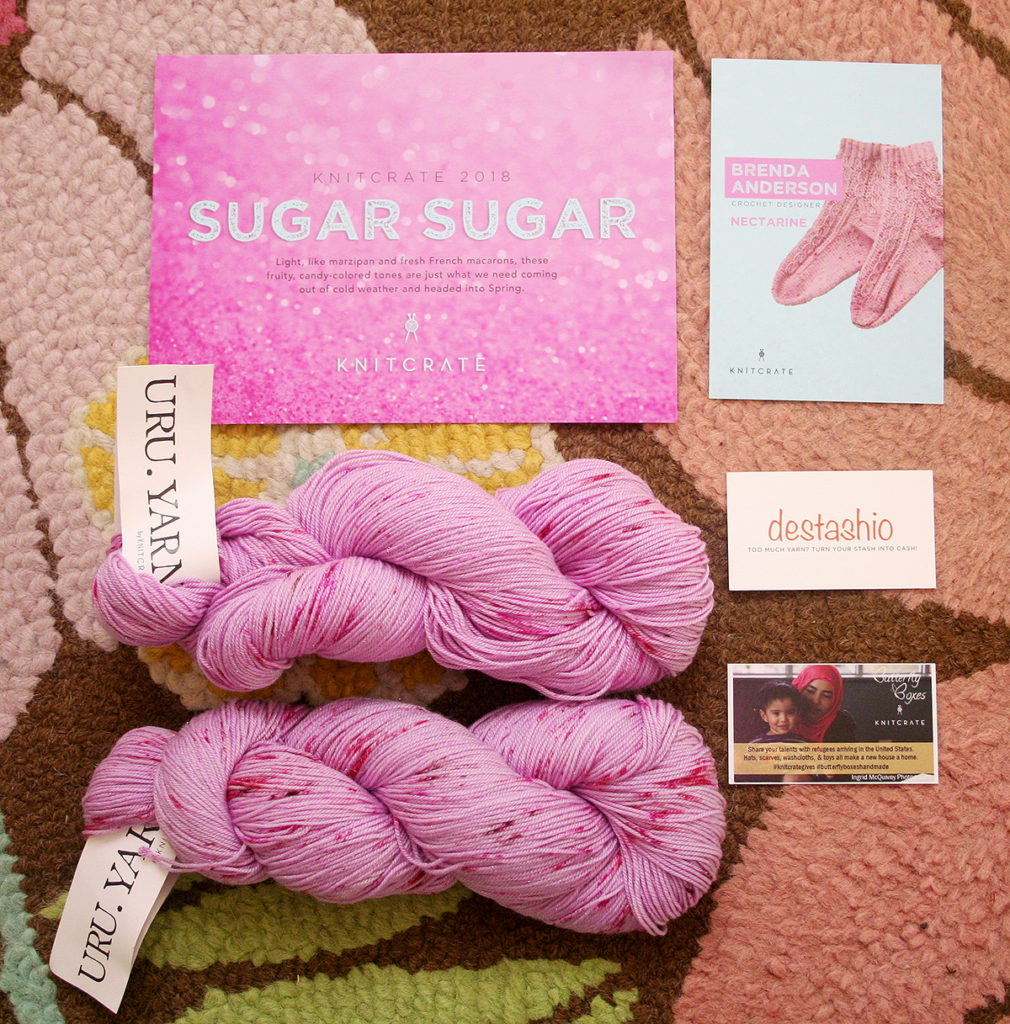 Okay, so like was this perfectly orchestrated or what? Last month's theme was SUGAR SUGAR, and they sent me this gorgeous yarn in a cotton candy pinky lavender. AND IT HAS SOME SPARKLE 😍.
You know I love some yarn that just looks YUMMY. With Knit Crate, there is a monthly theme (like Sugar Sugar), and you receive 1 of 3 surprise colorways. The box also comes with a link to that month's knit pattern and crochet pattern. March's crochet pattern was some adorable socks.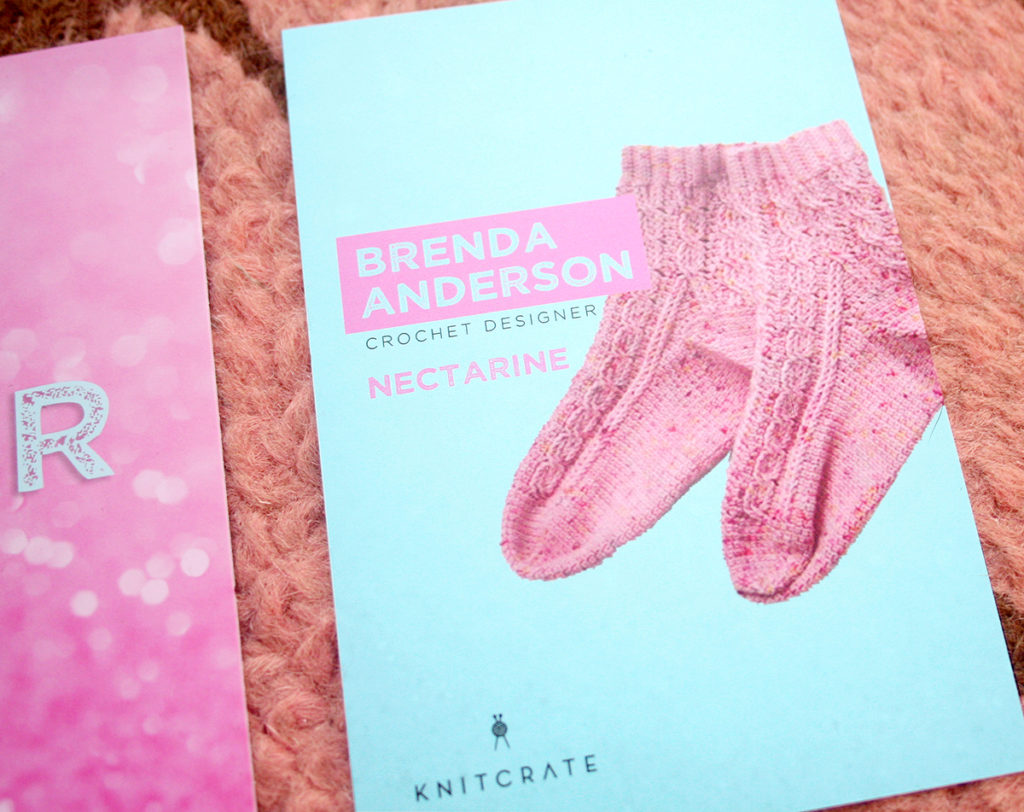 If you know me, I don't really work with fingering weight yarn, nor do I ever make socks, but look how cute those socks are! I would totally wear those! Have you crocheted socks before? I've never tried. But this is the perfect opportunity to do so.
For the monthly subscription cost of $24.99, you get about $63 worth of yarn and patterns (plus coupon codes from the designers), and shipping is included, worldwide. I liked that I also got cards for Destashio – an online marketplace for buying/selling yarn that I hadn't heard of – and information about a charity partner they work with so that you can donate any of your finished hats, scarves, wash cloths, etc. to refugees in the United States.
I was really pleasantly surprised by Knit Crate. They did provide me with free product, but I wasn't paid to make a post. I'm mostly surprised by how much I loved the yarn (which was specifically hand-dyed for Knit Crate) and how cute I thought the project was. I don't know that I honestly have enough time to try the sock pattern any time soon, but I'm jealous of any of you who are!
I actually just received the April Knit Crate yesterday! The theme is Golden Hour, and I'm going to open it right now!