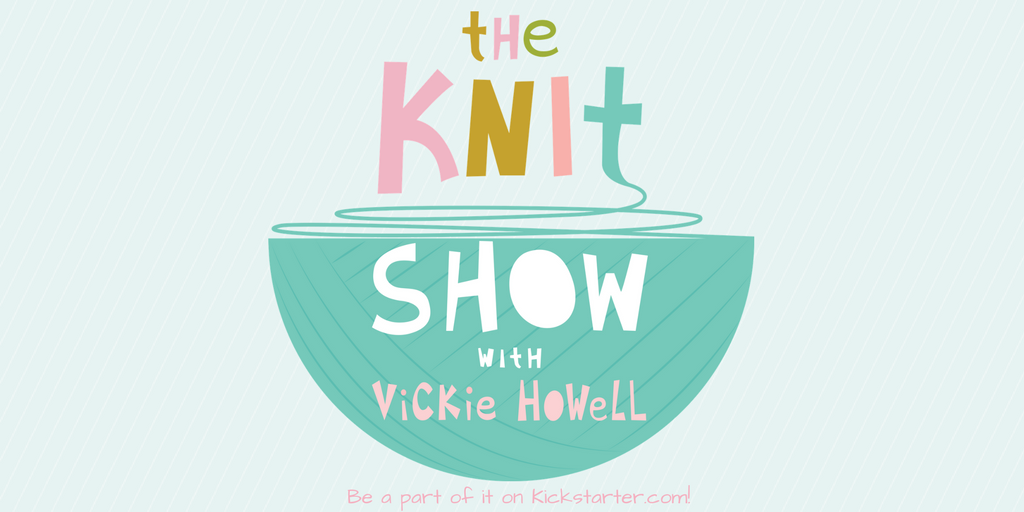 Vickie Howell's "Knitty Gritty" was the first knitting show I ever watched on TV. She is a legend in the knit/crochet community, and I felt so lucky to meet her at Vogue Knitting Live last year (and I was also a guest on her podcast Craft*ish!).
"Knitty Gritty" ended in 2009, and Vickie has continued to receive messages every day from viewers saying how they miss having a television show that speaks directly to the knitting & crochet community. She just launched a Kickstarter campaign for The Knit Show, and you have a chance to be part of it! The Knit Show will be the first community funded and internationally accessible episodic how-to knitting web series.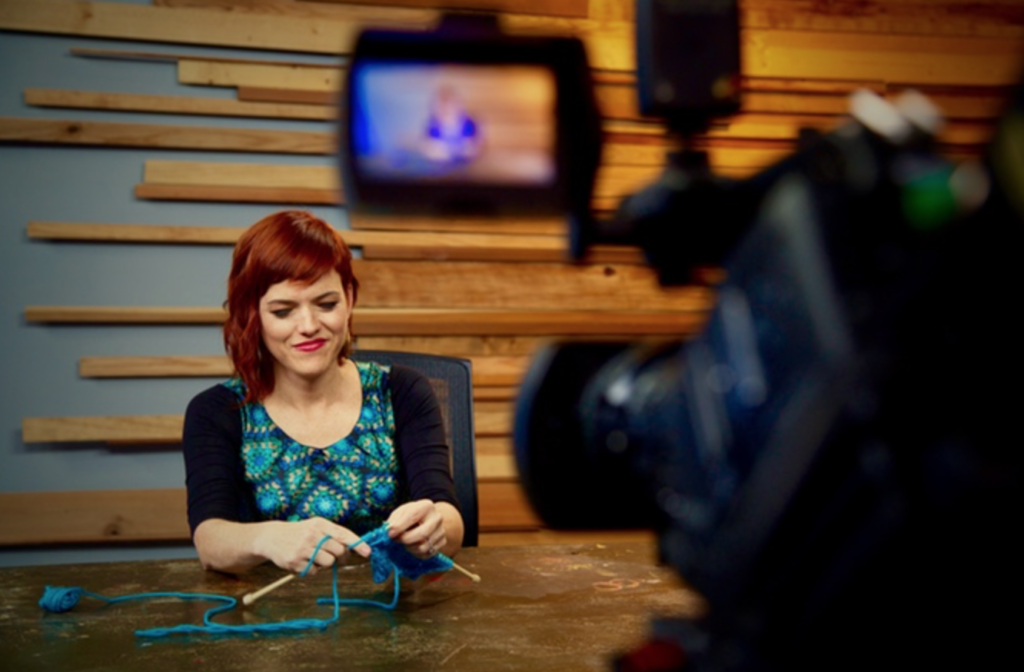 Vickie says,"While easily accessible craft-based television shows have all but disappeared over the years, TV and cable network entertainment has evolved, but so has the web. There may not be a place at the table right now for niche, how-to programming amidst all the reality programming and scripted series, but thanks to today's technology we can make our own table. Now, we can literally DIY our own DIY programming, push it out on the web and reach an even bigger audience around the world. These are exciting times, and we want to be at the forefront of the next wave of craft programming!"
I don't usually post about people's crowdfunding projects here, but this one is particularly close to my heart. I love supporting our craft community and am excited to back The Knit Show! You can watch more about it in Vickie's video on her Kickstarter page. I hope you check it out!
P.S. Here's my "that one time I met Vickie Howell and we took a selfie" photo.