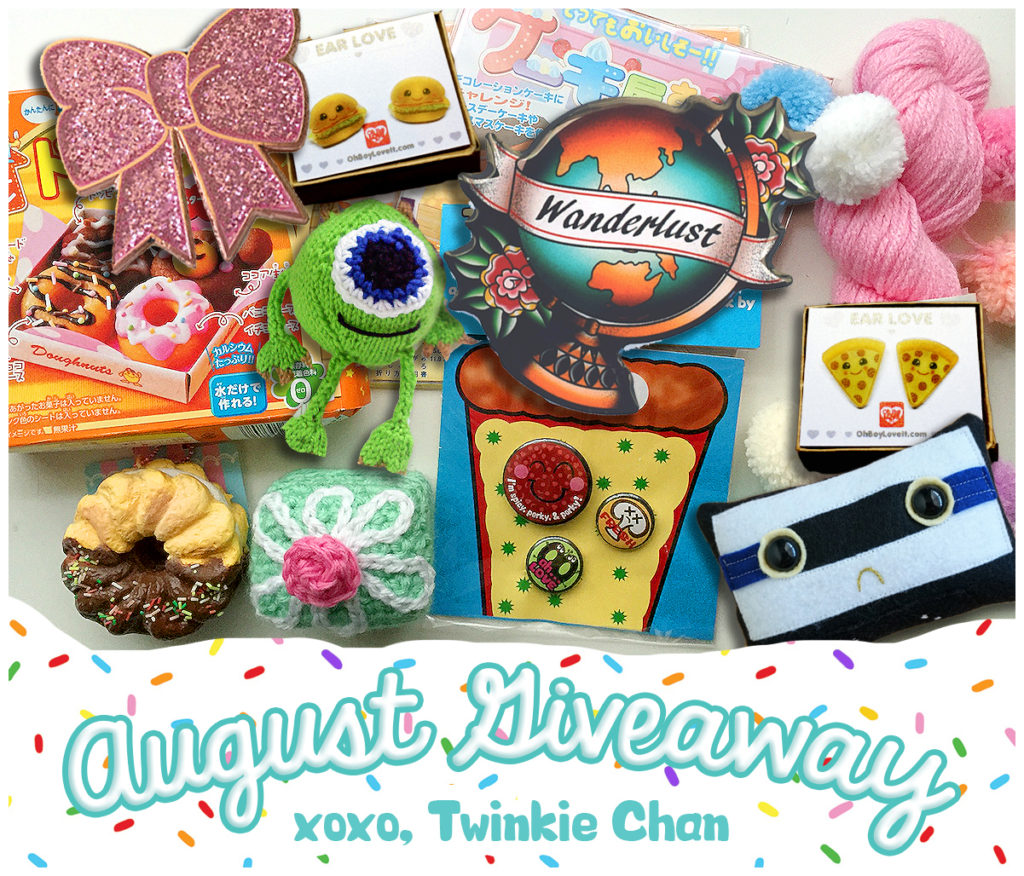 It's…… SUPERFUNPRESENTTIME aka my monthly blog sponsor giveaway! August is my birthday month, so I'm also throwing in some extra goodies from my craft room! Thanks to my amazing blog sponsors for generously offering their prizes. P.S. I'm about to change to a different company to handle my blog ads, and if anyone has suggestions (looks like Adproval might be the way to go) I'm all ears! PLUS, are you guys still into the giveaways? I don't want to bug you guys if you aren't into them, but just let me know! Would love your feedback as I make this transition! Let's check out what ONE lucky winner will win this month!

1. A gorgeous wanderlust brooch from JublyUmph!
2.  A cute little mixtape plush from Nellie Le! This lil guy is a little sad that Summer is almost over. Last chance to soak up all the sweet Summer Jams! Also, if you're in the LA area, Nelile will be at Unique LA's Fall Market September 10–11 and will be releasing a bunch of new stuff for Fall!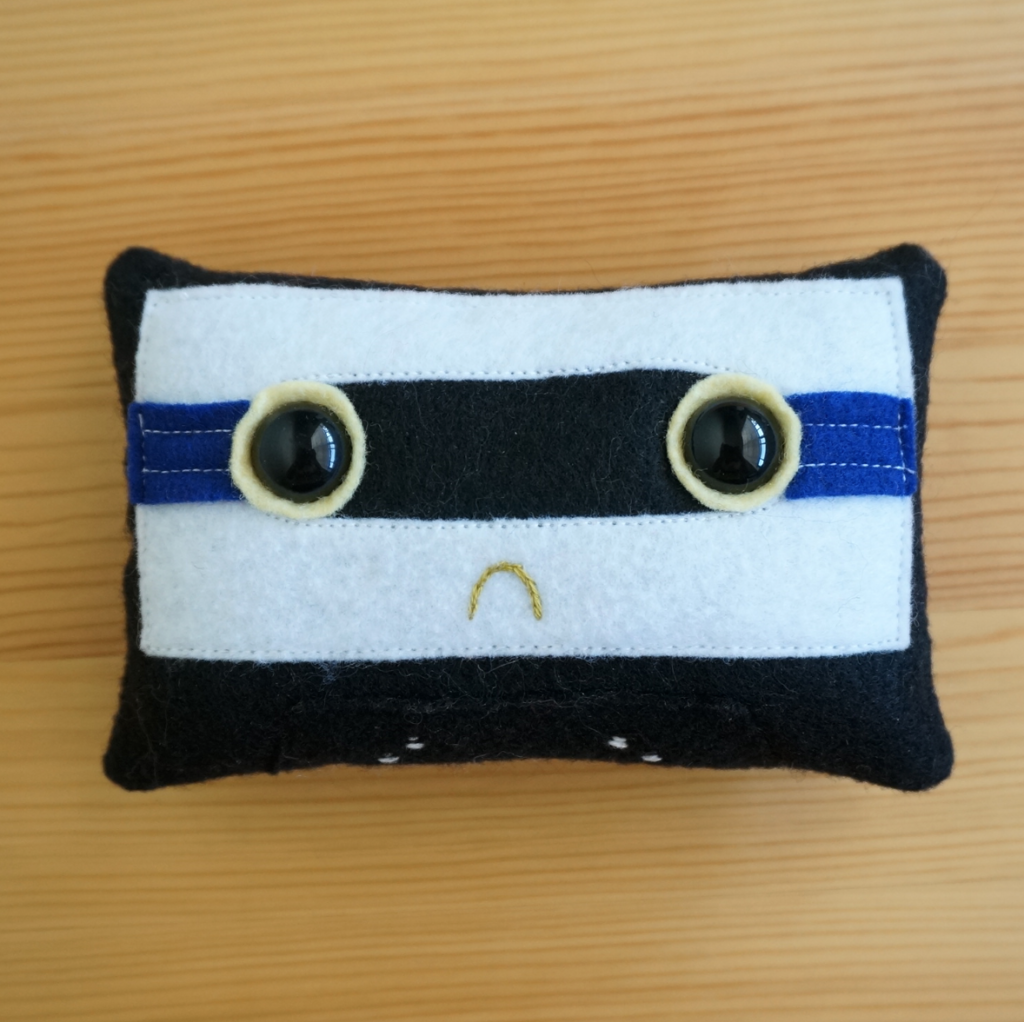 3.  Two cute pairs of earrings from Oh Boy Love It: Hamburger and Pizza that are made with LOVE! They are also available for purchase in her online shop.
4. A $20 gift certificate to Knit Kritters! She offers finished crochet/knit goods as well as pattterns!

5. A glitter bow enamel pin from Unicorn Crafts!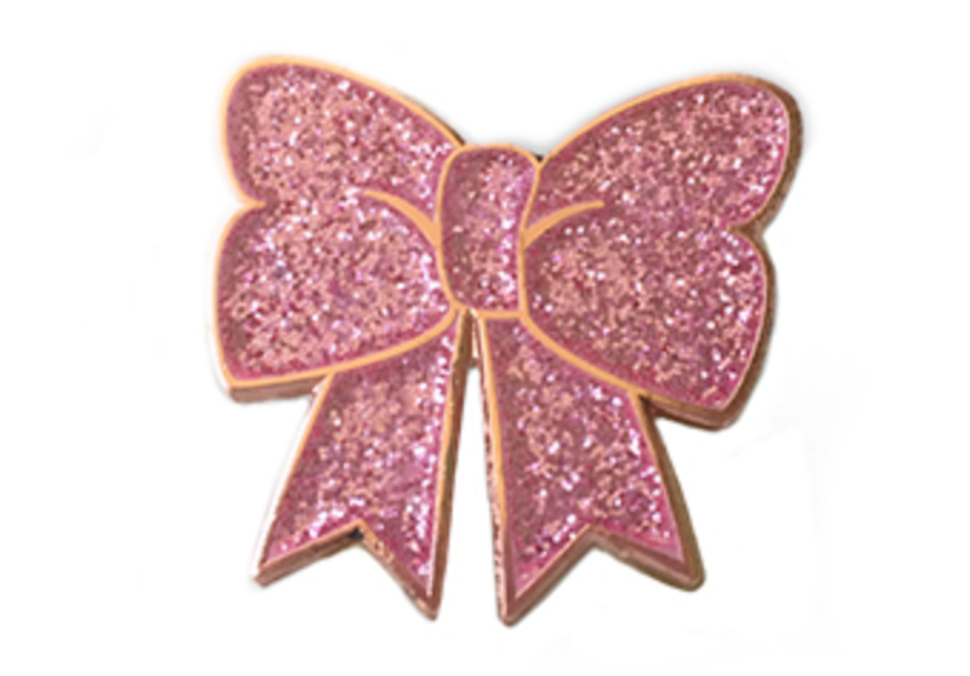 6. A goodie basket from me! A DIY mini donut kit, some Japanese paper craft kits (cake and sushi), a skein of pink pompom yarn, an old school pizza pin set, one of my crocheted petit four ring boxes, and a chocolate donut squishy keychain!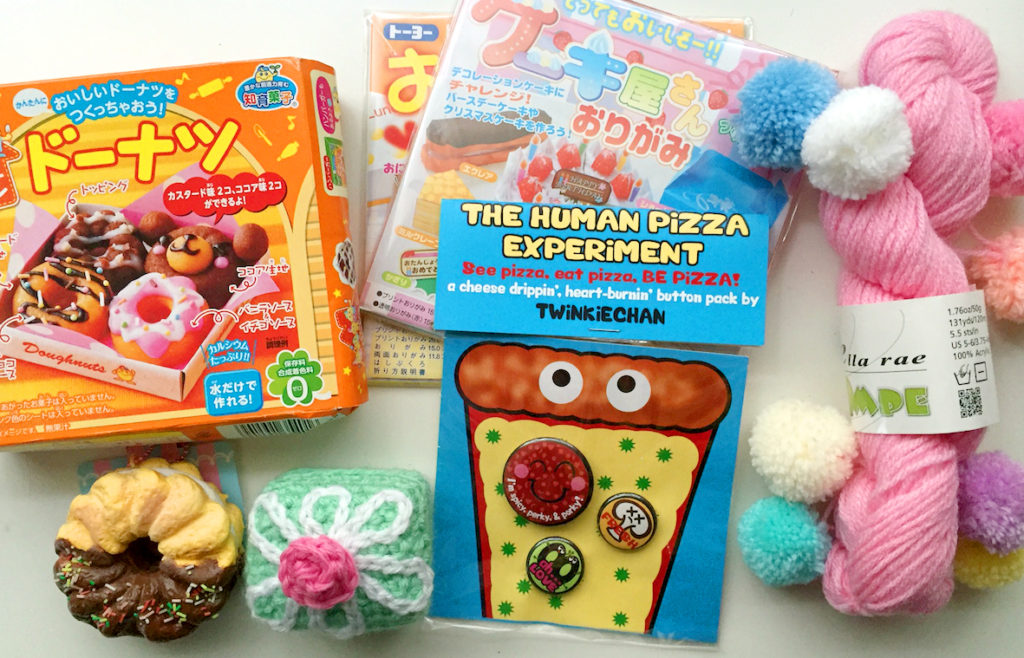 Just use the Rafflecopter widget below for all your chances to win!
Giveaway is open worldwide, for ages 18 & over, and will run for a week until Wednesday night, August 24th at midnight PDT. Winner will be chosen randomly via Rafflecopter/Random.org, and winner must reply to my email within 24 hours, or I will randomly choose a new winner. No purchase necessary. If you live outside of the United States, please note that while my blog sponsors will cover the cost of the item and the shipping, any customs or duty will still be your responsibility. Good luck! Please make sure my email address can get through your spam filters! I will only be contacting winners via email: twinkie@twinkiechan.com
P.S. NO giveaway accounts! Thank you! A giveaway account is a social media account that you use solely for giveaways.
a Rafflecopter giveaway