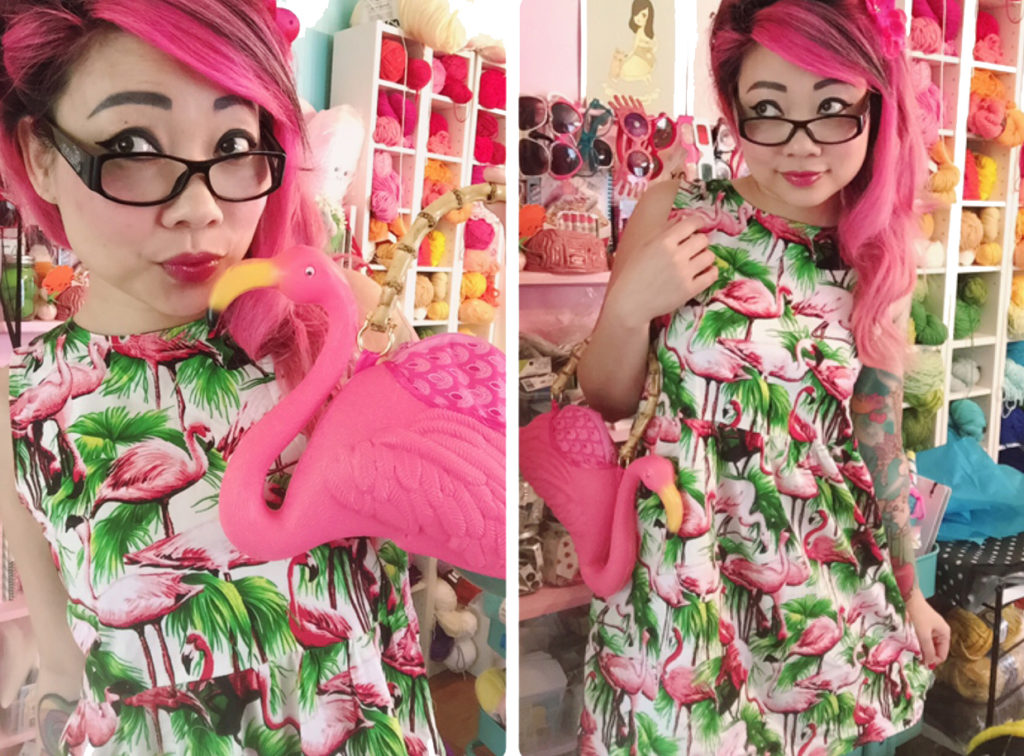 Earlier this week, I had dinner with Elysse in Oakland. I'd been feeling pretty dumpy and gross the previous week, so I decided to try to actually, like, WEAR some of my cute dresses this week. I tend to get lazy and just snap phone pics for Instagram instead of taking actual outfit photos, so maybe one day I will get some better quality pictures of this outfit BECAUSE I LOVE IT.
At first I was looking for fun dresses to wear to a wedding I went to last month in Hawaii. I ordered this flamingo wonder from Tallulah's Threads, which is based in the UK, so I didn't get it in time (no fault of theirs, just bad timing on my part!). Oddly, I decided to wear this on a totally gloomy day here in SF.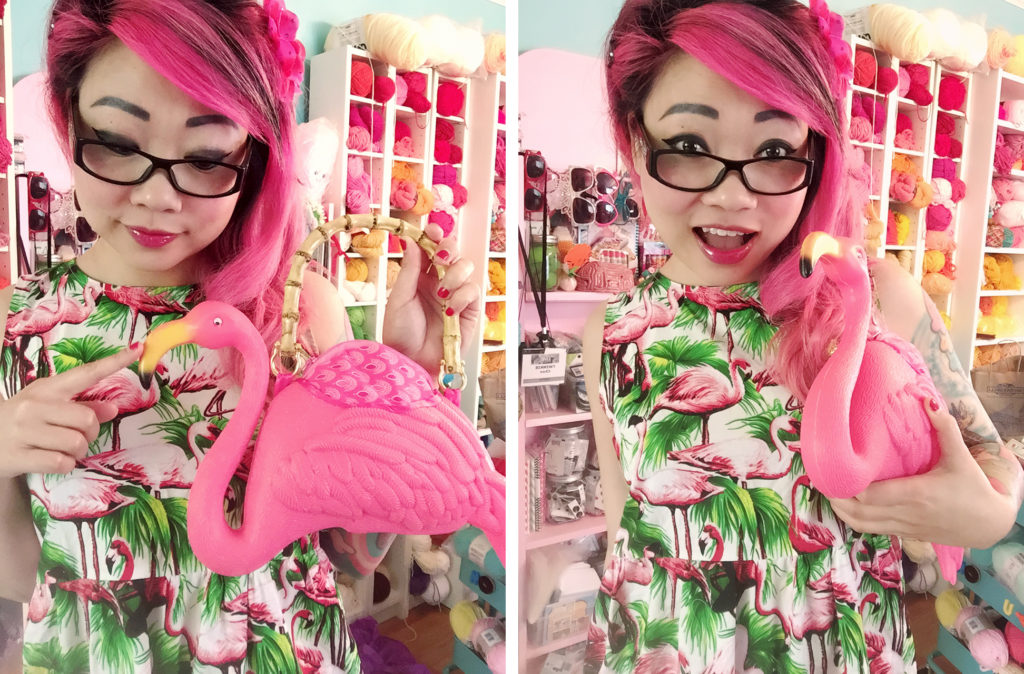 So once I got on this flamingo kick, I really super wanted A FLAMINGO PURSE. I googled around and found this gem on Etsy. I really loved it, but I didn't know if I wanted to spend money on something I could probably make, since I actually have some lawn flamingoes leftover from an old craft fair display. I also thought about crocheting one. But knowing myself, I have a million crochet projects to finish, so I just went ahead and purchased this one to support the originator. It's pretty terrific and also feels like a new friend. Now I want to hunt around for more cute flamingo stuff!
Dress: Tallulah's Threads, Purse: EyeCandySugar