It's……….. monthly blog sponsor giveaway time! Thank you so much to my lovely and generous sponsors for this month's prizes. ONE winner will receive: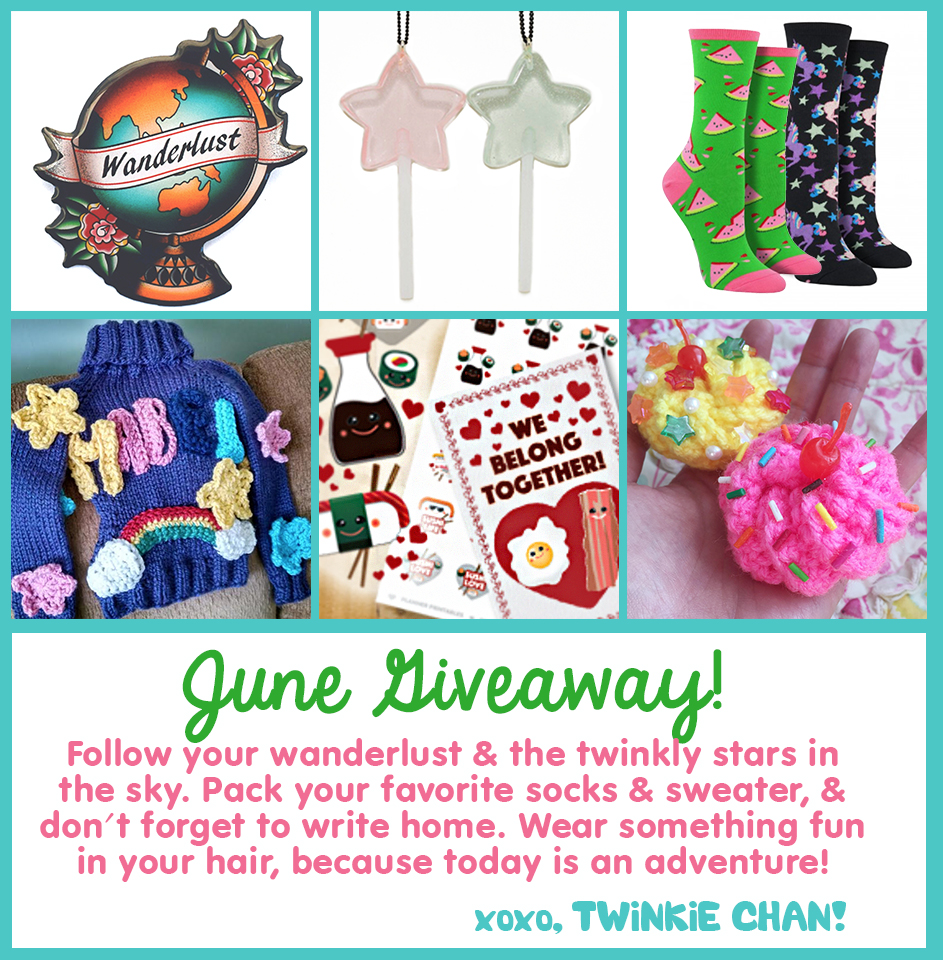 A gorgeous Wanderlust Pin Brooch ($25) from Jubly-Umph!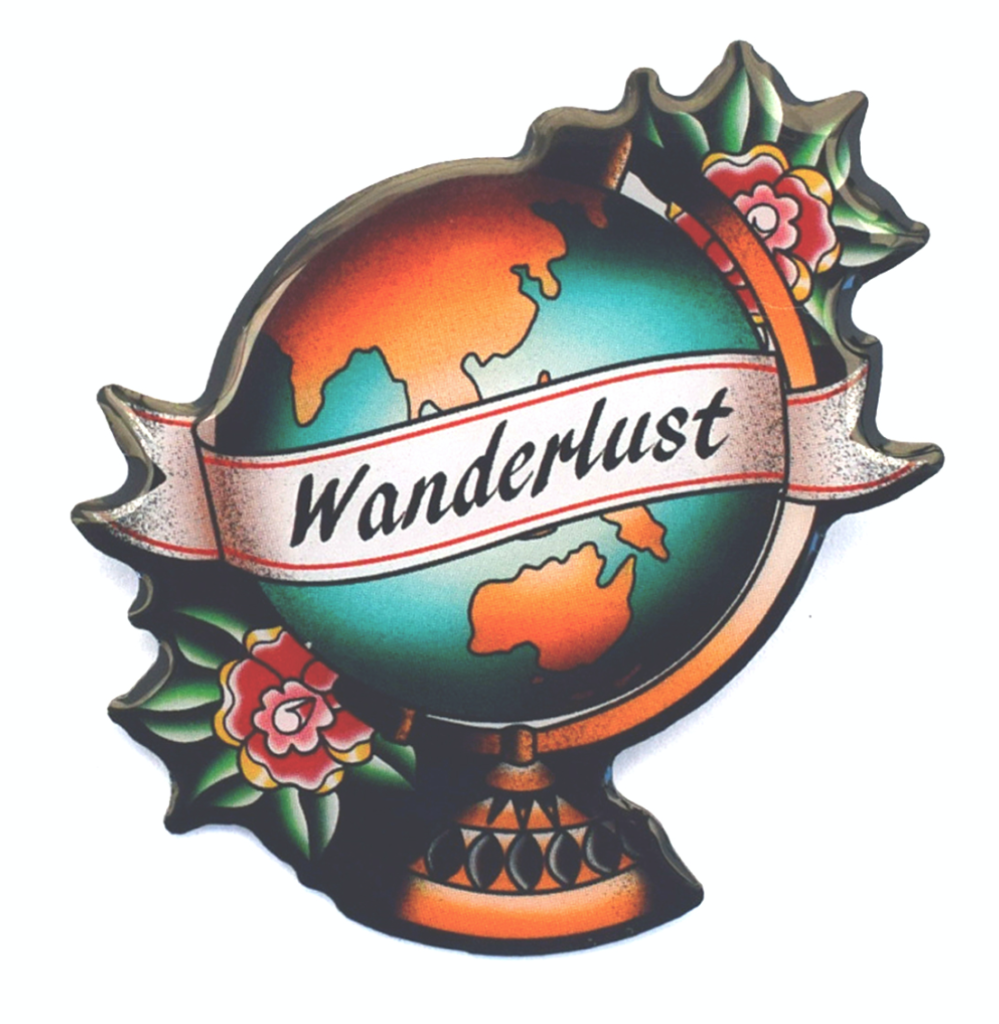 2. A cute Star Lollipop Necklace from Unicorn Crafts. These clear sparkly big star-shaped lollipops necklaces are so cute! They'll add a bit of sweetness to your outfit! Star Dimensions: 70 mm (length) × 35 mm × 9 mm, 18″ Gunmetal chain with 1″ extension.
3. Two pairs of socks from Socksmith: watermelons and unicorns!
4.  A $20 gift certificate to Oh Boy Love It, where you can check out a bunch of cute printables, like stickers and cards, to print right at home!
5. A $20 gift certificate to shop at Knit Kritters, where she has both patterns and finished items! She'll also be hosting a knitting lesson panel called "Kritter Knitting" at Bronycon which is July 8-10.

6. And a lil something from me: 2 little frosting dollop hair clips/brooches with sprinkles and cherries!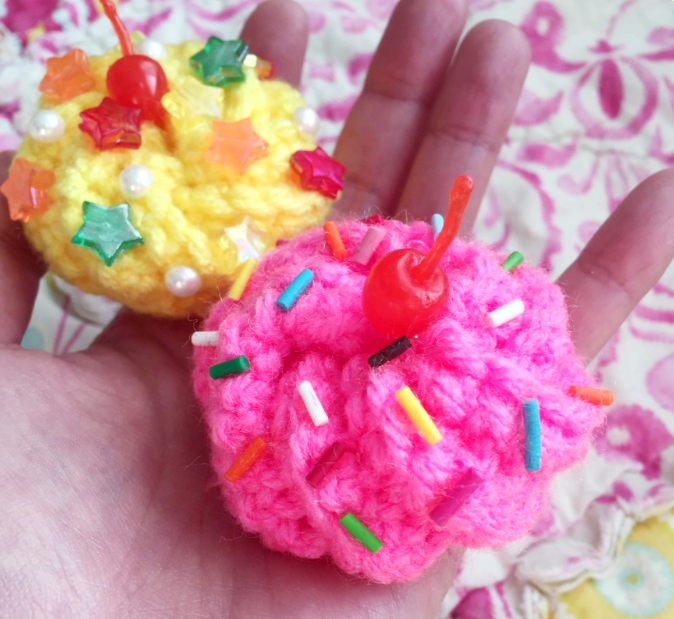 Just use the Rafflecopter widget below for all your chances to win!
Giveaway is open worldwide, for ages 18 & over, and will run for a week until Wednesday night, June 22nd, at midnight PDT. Winner will be chosen randomly via Rafflecopter/Random.org, and winner must reply to my email within 24 hours, or I will randomly choose a new winner. No purchase necessary. If you live outside of the United States, please note that while my blog sponsors will cover the cost of the item and the shipping, any customs or duty will still be your responsibility. Good luck! Please make sure my email address can get through your spam filters! I will only be contacting winners via email: twinkie@twinkiechan.com
P.S. NO giveaway accounts! Thank you! A giveaway account is a social media account that you use solely for giveaways.
a Rafflecopter giveaway