Here's Box #2 from my Bento Box series for the JapanLA art show. (Box #1)
This is shrimp tempura with strawberries and lemon slices. The little soy sauce bottles have real soy sauce in them, and the caps are super-glued on. Manda helped with those!
I had a time deciding what color to actually make the shrimps. I feel like tempura batter is actually quite light in color, like pale yellow, but this darker color also screamed FRIED FOOD at me. Hairy happened to be dropping off the dogs while I was in the throes of color selection, and I was like THISONEORTHATONE and he picked this one, so it was!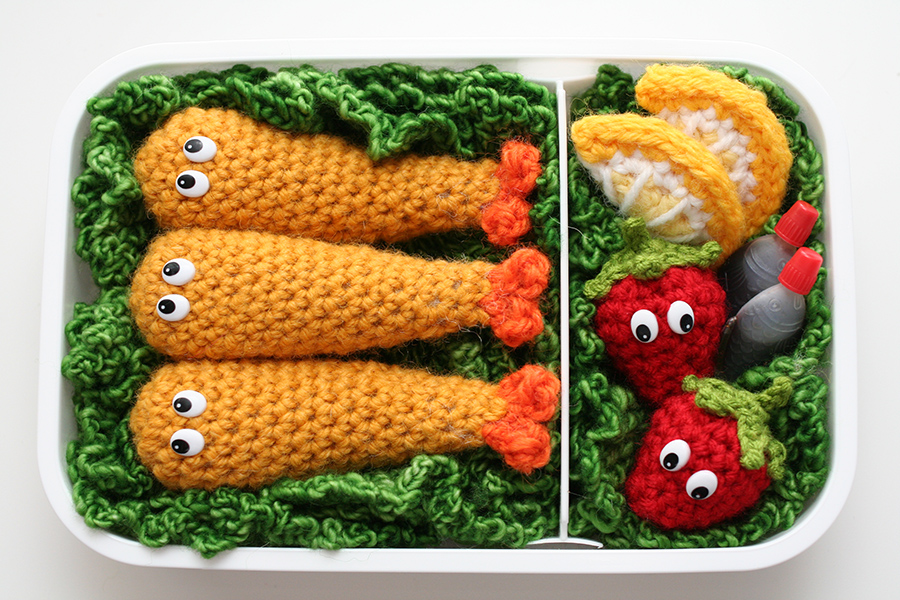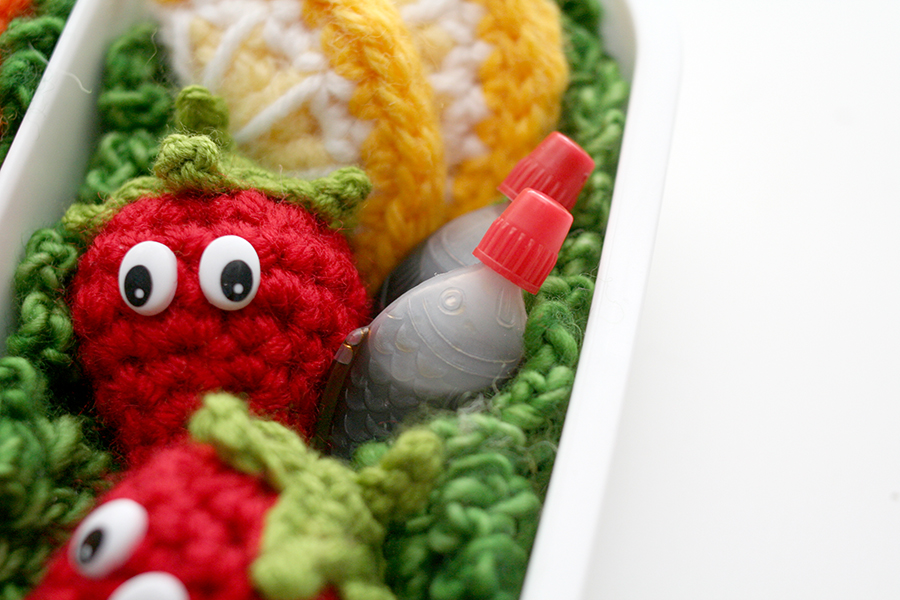 I love that green yarn I used for the lettuce SO MUCH. It's Madeline Tosh Merino DK. But I didn't save the ball band and I have no idea what color this is :(, and I think it's discontinued (is it Tanenbaum?! Moorland? Mill Pond?! JADE?!). It's spendy, and I don't think I would use it for selling finished projects in my Etsy shop, but it would've been nice to have known what it was. I've been looking for a less expensive alternative, but it's hard to find that perfect, vegetabley, variegated green. If you have any tips, let me know!