I'm excited to have a new free pattern for you! It's a part of Cut Out & Keep's Trick Or Treat Trail, and you can find the pattern here. I based my bright color palette on the wrapper graphic, but obviously you can also use pastel colors to represent the actual candies.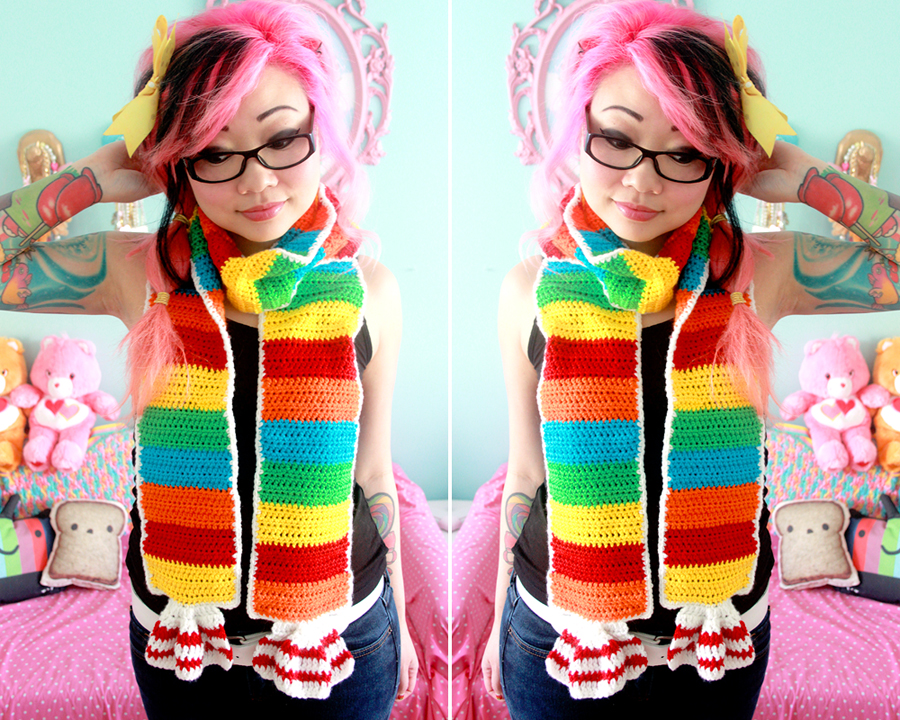 When I posted a teaser on Instagram a few weeks ago, I was inundated with comments about how this candy is called something different in different countries. In America, these are called Smarties, in other countries they can be called Rockets or Fizzers. Here's one website that talks about it, and also a Wikipedia entry.
Anyway! Have super fun making your candy scarves! It is a pretty easy project for a beginner and a great way to bust that rainbow stash!