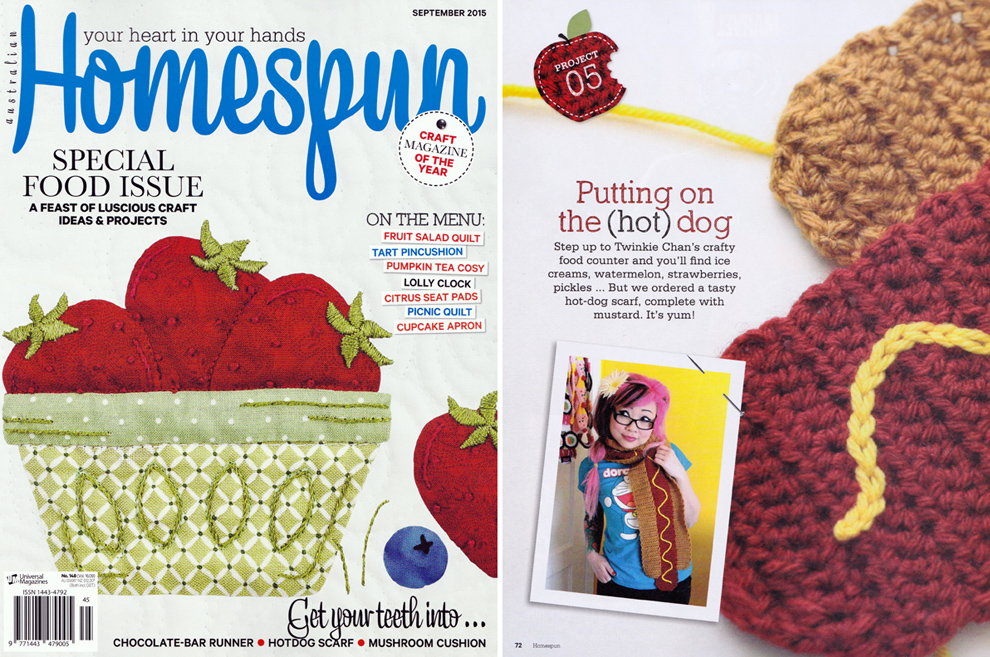 I've been dying to tell you guys about this pattern for the longest time, and now it is finally out! In the September special food issue of Homespun Magazine, you can find a crochet pattern for a Hot Dog Scarf by me! They specifically asked for this project, and I whipped it up just for them. The bonus is that the pattern is great for beginners!
If you are in Australia, you'll be able to find the magazine at major retailers, but if you're not, you can always download it digitally to your phone or device! Just hit up this link for info! (LINK. GET IT!?? HOT DOGS.)
While scanning in the pages, I flipped through the issue, and there are so many fun projects inside. Homespun is really an awesome craft magazine!