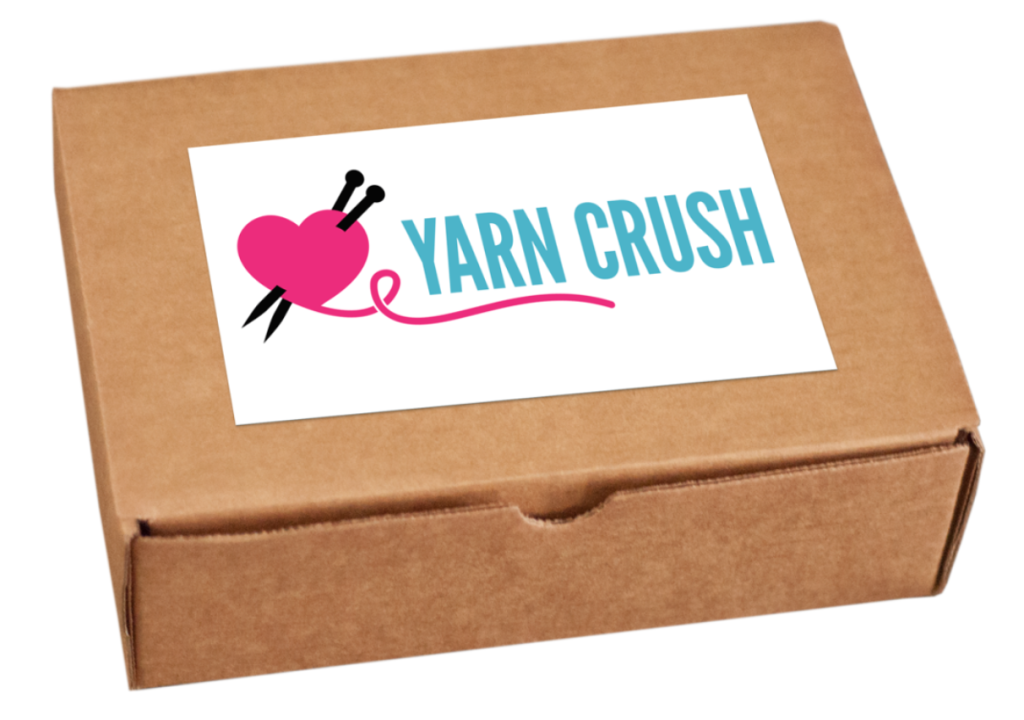 I opened my August Yarn Crush box! Did any of you guys pick one up? Don't forget that starting in October, Yarn Crush will have both knit and crochet patterns, so we can all play along! Here's what was inside the inaugural box: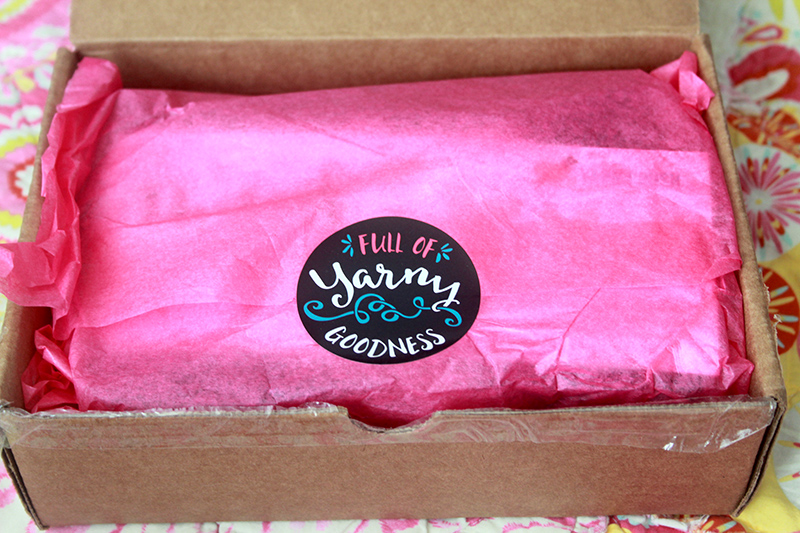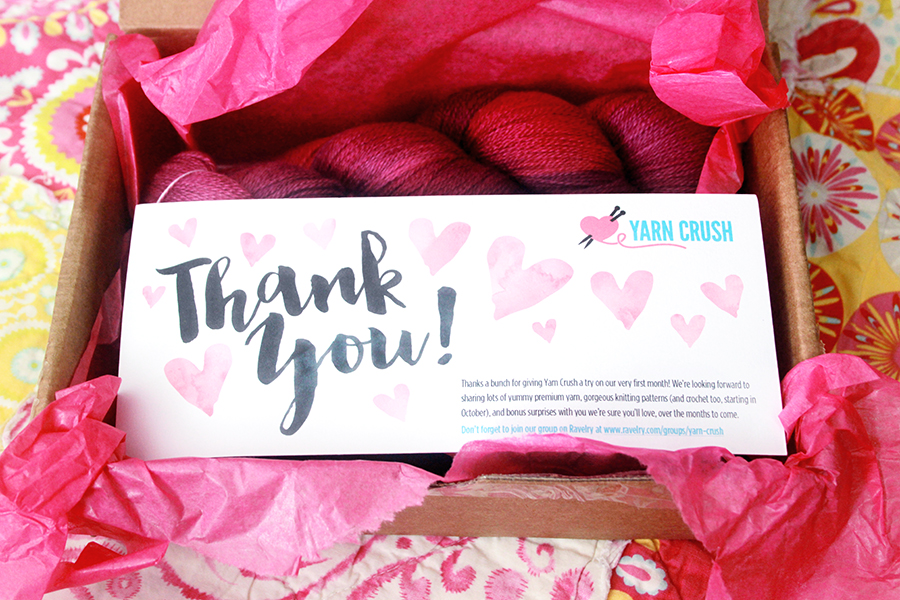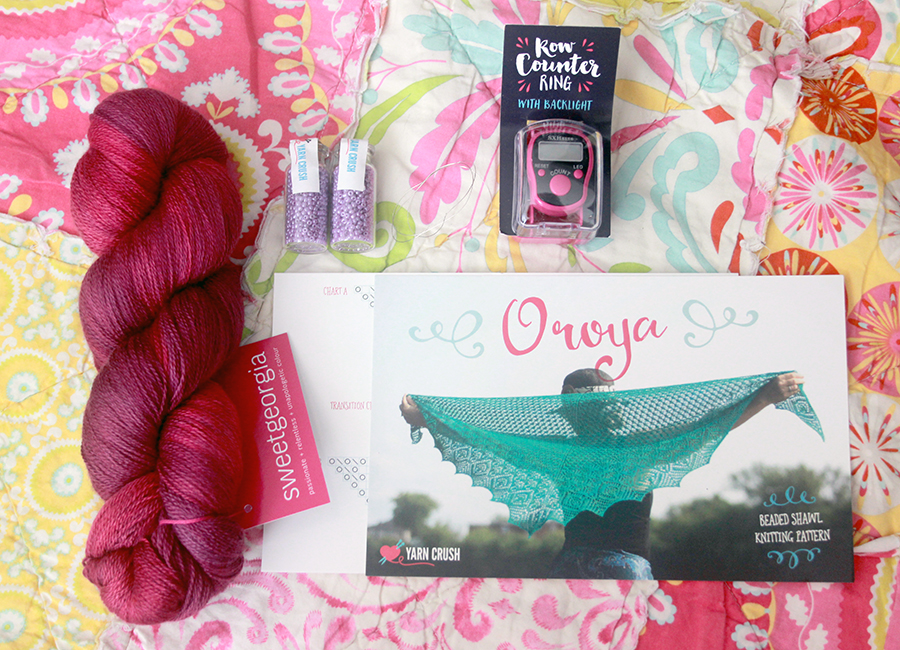 Inside the box was a beautiful skein of hand-dyed silk merino lace yarn, a pattern for a knitted beaded shawl, and beads and wire to embellish the shawl. There was also a handy dandy row counter RING with a a back light. I thought that tool was pretty spiffy!
I hesitate to show you a close up of the pattern and charts cuz I don't wanna give EVERYTHING away, but they are printed on some pretty sturdy cards and beautifully laid out. I think the shawl looks super gorgeous, and I am going to gift my box to my friend Meredith who is a knitter!
As I mentioned before, Yarn Crush is available with a monthly or bi-monthly subscription, with the monthly subscription being $32.99/month + shipping. And you might see a crochet pattern from yours truly in one of the boxes in the coming months…!
What are you currently working on?