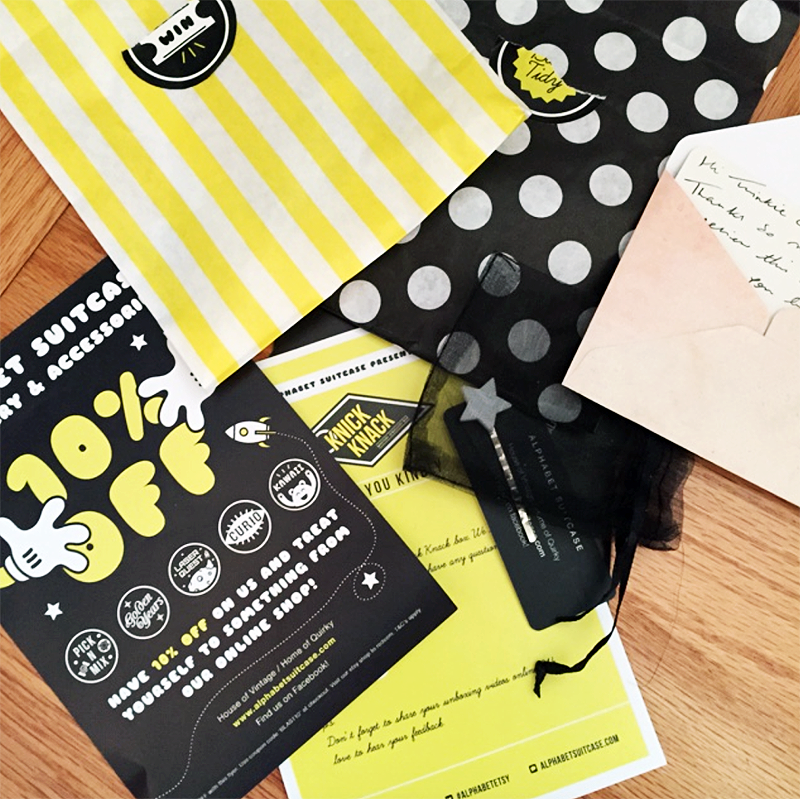 I have another fun subscription box to show you guys! Lucy from Alphabet Suitcase asked if I might want to check out their mystery jewelry subscription box called Knick Knack, and I said, yes of course! She wondered specifically if I could post an unboxing video, so I uploaded one to my YouTube channel:
I don't want to spoil the video surprise with any more photos, so have a look at the video if you're curious about
the Knick Knack box
! The next one launches June 28!