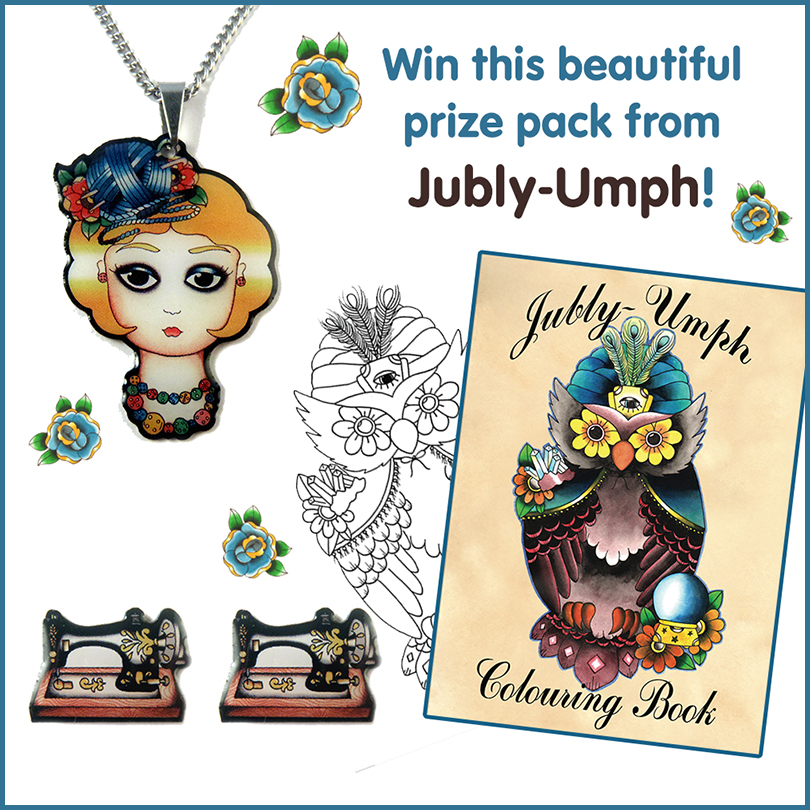 Jubly-Umph is an Australian artist who paints pictures in watercolours and indian ink, creating characters with mysterious eyes and curious occupations.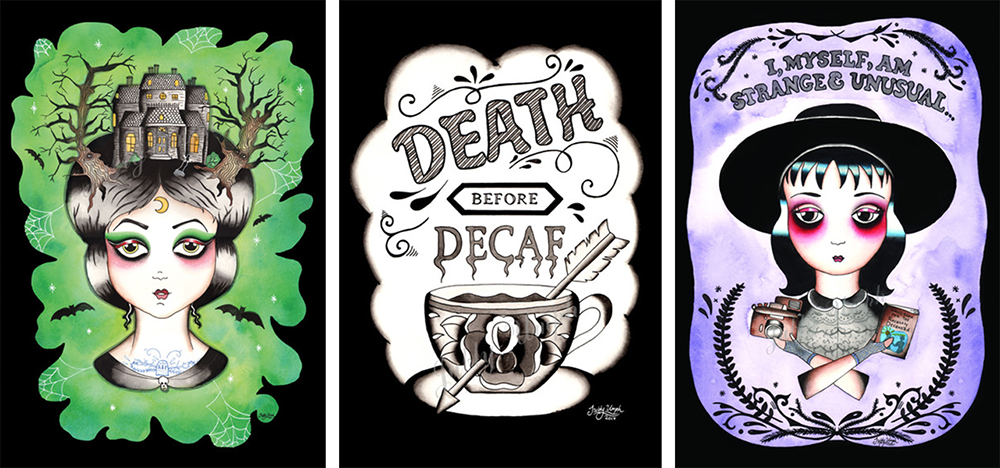 She is inspired by rockabilly and tattoos, coffee and books. Her art is available as prints and jewellery, handbags and home wares.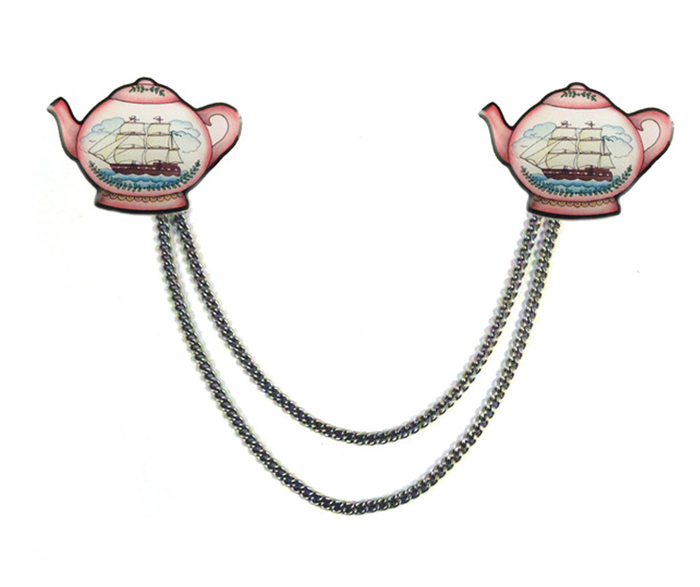 Jubly-Umph put together a giveaway prize package just for you! It includes her Woolamina crochet girl necklace, sewing machine earrings, and a colouring book. Here are some photos of the giveaway items up close!
Just follow the Rafflecopter widget below for all of your chances to win! (p.s If you are new to Rafflecopter and think it's weird, I just ran into this hand dandy guide.)
Giveaway is open worldwide, for ages 18 & over, and will run for a week until next Wednesday night, June 3rd, at midnight PST. Winner will be chosen randomly via Rafflecopter/Random.org, and winner must reply to my email within 24 hours, or I will randomly choose a new winner. No purchase necessary. Good luck! P.S. Please make sure my email address can get through your spam filters! I will only be contacting winners via email. twinkie@twinkiechan.com
P.P.S. NO giveaway accounts! Thank you! A giveaway account is a social media account you use solely for giveaways.
a Rafflecopter giveaway