Right before Christmas, I ordered some beautiful handmade ornaments from Jenny & Aaron at Everyday is a Holiday. I knew I wouldn't get them in time for Christmas since I ordered them so late, but I wasn't worried about it. I actually didn't end up putting up my tree or decorating at all. Long story short, I went through big break-up and was hyper-focused on crocheting holiday orders, so I didn't at all prioritize hanging ornaments or putting out knick knacks. But my cute little package arrived a little bit ago, and I am going to be so ready to pimp out my place with holiday cheer for 2015! I have a pink tree with lots of sweets and cupcake-themed ornaments, and I also wanted to only ever purchase vintage or handmade decorations for my tree, so these yummies will fit right in!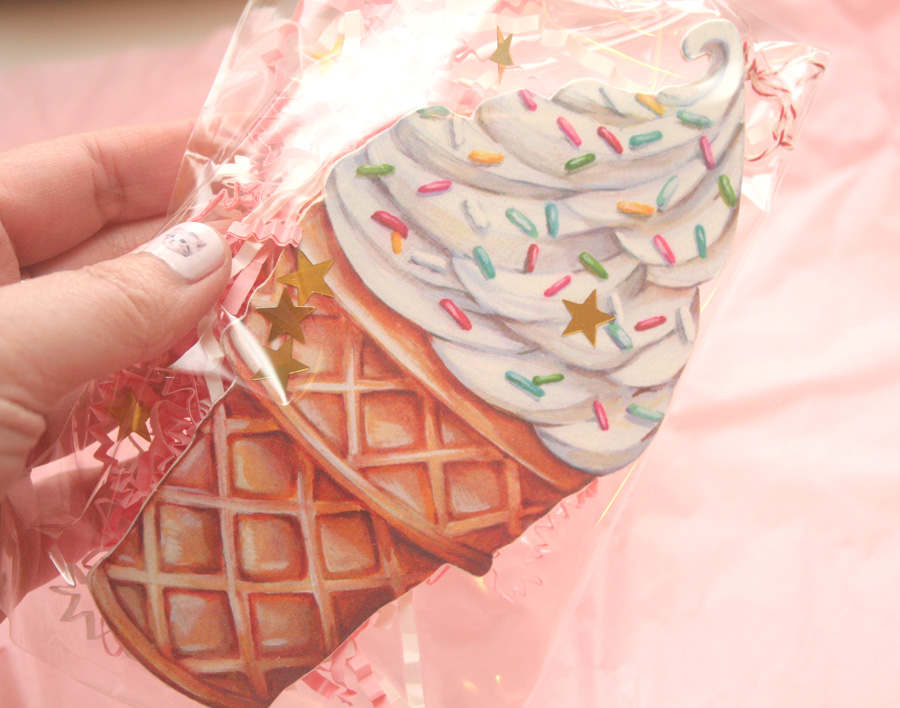 Each ornament came beautifully packed in a clear sleeve along with some pink paper crinkles and gold star confetti! So cute! I got 3 soft serve ice cream cones, 2 donuts, and a stack of pancakes. While I was ordering, I was like, I think I'm going overboard, but I've followed Jenny and Aaron for a long time, and I love supporting artists when I can!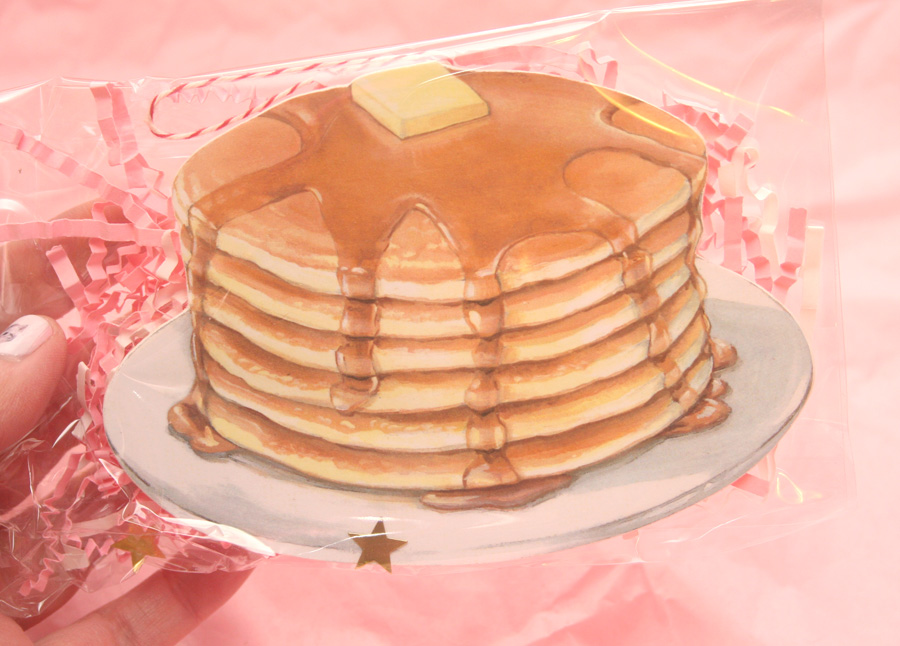 Definitely check out the Everyday is a Holiday store, not only for ornaments, but also beautiful wood die cuts for your home, signs and plaques, stickers and art kits, and more! Jenny also maintains a blog which you should follow because she always posts a ton of eye candy. The only blog giveaway I've ever won was from their blog, and although I don't think they host giveaways like that anymore, it's still a great place to hang out for inspiration!