I don't blog nearly enough about all the cool crocheting happening out in the world, but I had to show you these amazing puppets that someone sent me on Facebook along with a wonderful note.
Emily is an art teacher and drama director at the Heritage School District in Homer / Broadlands IL. Her drama club performed Little Shop of Horrors last weekend (and I'm so sorry I didn't get this blog post up before then!).
When she first decided to take on this project, the only thing that went through her brain was EVERYTHING MUST BE CROCHETED! So, all summer she crocheted and completed two of the puppets. The final puppet had to big enough for the actors to go through and get eaten! Not only did they crochet the plant puppets, but also vines, mini plant puppets for each actor, flowers for the flower shop and hundreds of leaves!
Here is the big one! It is 5.5 feet tall! Feed me, Seymour!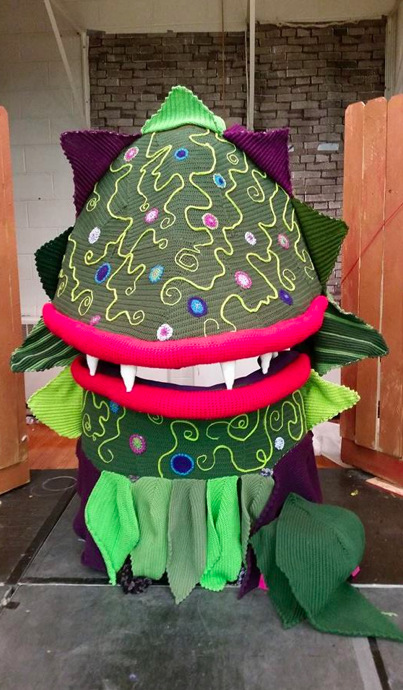 I'm just so impressed at all the work that went into these pieces, and I'm bummed I don't live close enough to have seen them in action!
Maybe if we are lucky, the Heritage Drama Club will make more crochet magic in the future!
Thanks, Emily, for sharing your photos with me and for being an inspiration!