Hope you guys are having a great long weekend!
We are running a  YummyYou.com sale! Just use code BACK2SCHOOL when you checkout for 20% off your entire purchase!
I also uploaded 3 new items: a tshirt, a tank top, and handmade Bibi plush! All are really limited runs. Check it out!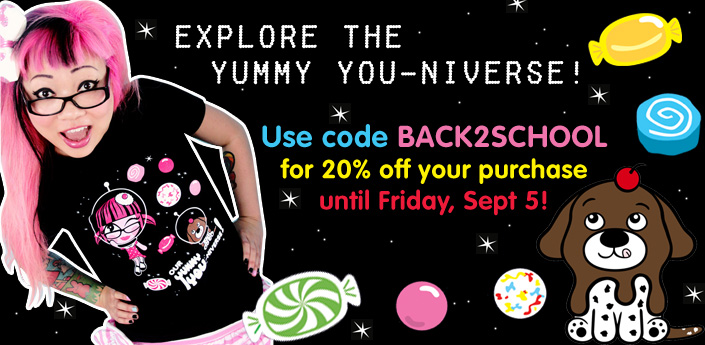 PupShake crop tank and Bibi Sundae mini plush!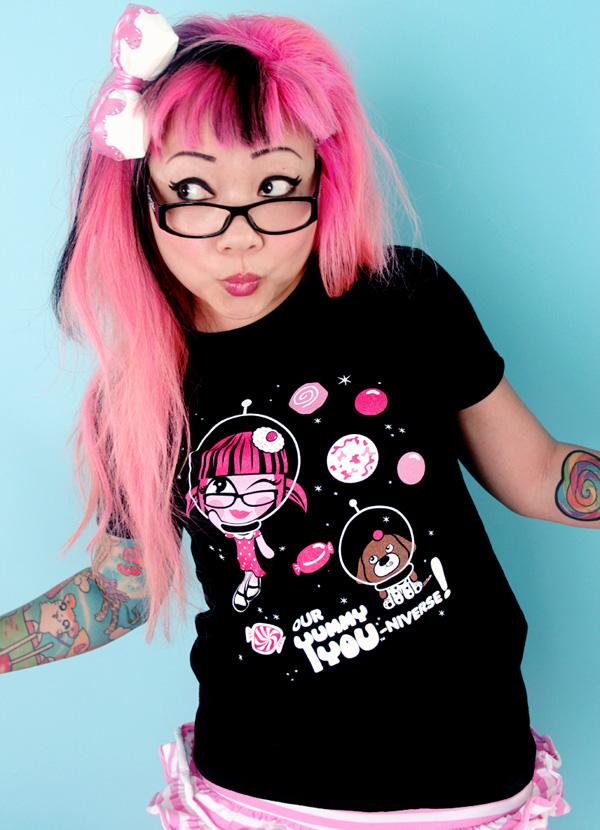 Yummy You-niverse tee!
Also don't forget to check out our Giant Carrot Scarf!