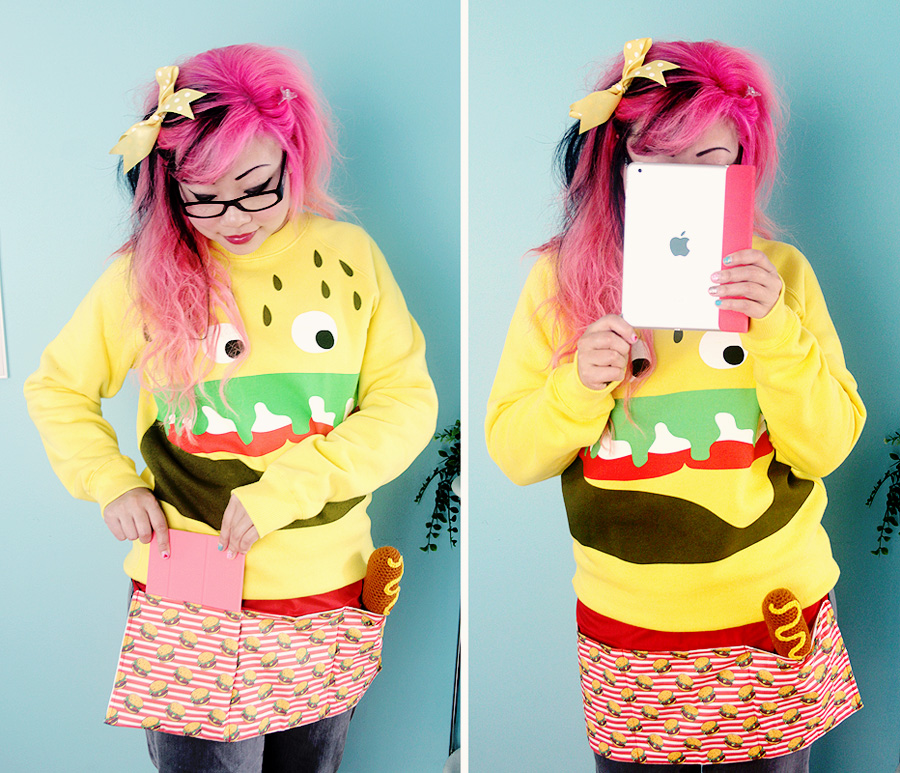 Cindy, from A Little Geeky, who is one of my blog sponsors this month, sent me this really cute cheeseburger apron to show you guys!
She designed the yummy burger print and sewed up this lil half apron nice and sturdy. It has 3 big pockets, and as you can see, I can fit my iPad Mini in it to run my credit cards at craft fairs!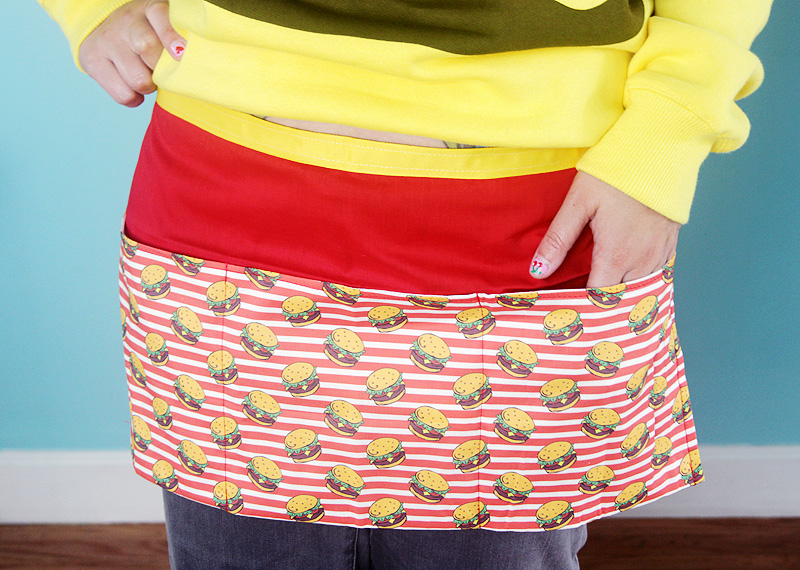 I can also stick pens in there, or, you know, a real corn dog for when I get snacky.
These are really handy for craft fair of flea market vendors, cuz table-space can be limited and get squishy, and you don't have a lot of room to spread out all your doodads and gizmos! Now you can just have everything on you, and it's super convenient!
It ties in the back with grosgrain ribbon. I snapped a photo of that, but it turned out super blurry! Sorry!!
We are currently offering a matryoshka apron in our August blog sponsor giveaway, but the apron also comes in lots of different prints, so you should check out her shop, too!
(p.s. this sweatshirt is by Lazy Oaf from a few years ago. I don't wear it because it makes me too hot, and it also fits me really weird ((why did I buy a small?!!??))  but I just can't let go of it yet! It would be a pretty simple hoodie DIY tho, so, I should get on that…)