Hi! It's the 16th of the month, so it's time to launch a new blog sponsor giveaway! I know I usually launch these on the 15th, but let's blame my friend Renee who is staying with me, and we ended up going to lunch and hanging out in Japantown and then running other errands all day/night!
Thanks so much to my generous sponsors for offering us these wonderful goodies! One lucky winner will receive:
1. An adorable "Pizza is Love" button set from The Pink Samurai! The Pink Samurai will also be showing this weekend, August 16th and 17th at the Austin Craft Riot Summer Show.  It's at the Austin Music Hall from 11 – 6 both days.  There will be 70 different handmade vendors, activities for kids and local food trucks! Becky would love it if folks would mention The Pink Samurai at the door when they come by.  (They're refunding the booth fee to whichever vendor gets the most mentions!)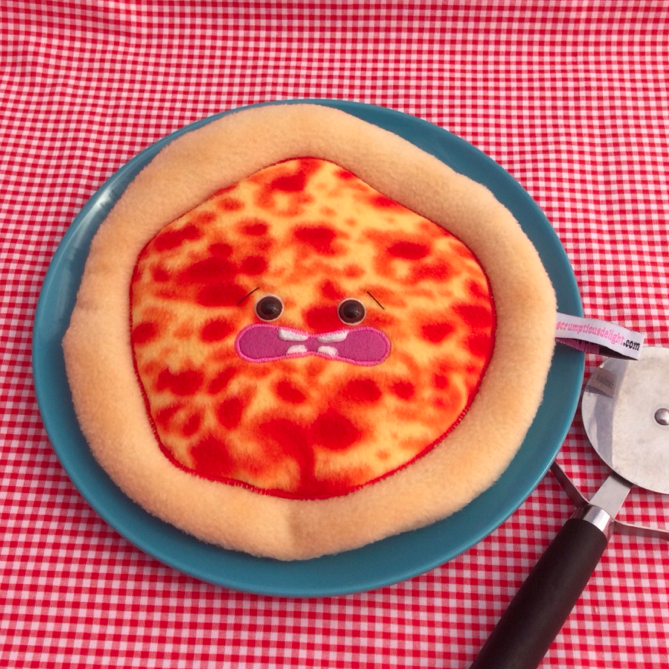 2. A plush pizza from Scrumptious Delight! Gluten, dairy and calorie free but 100% cute! He is about 9″ in diameter, perfect size to treat yourself 🙂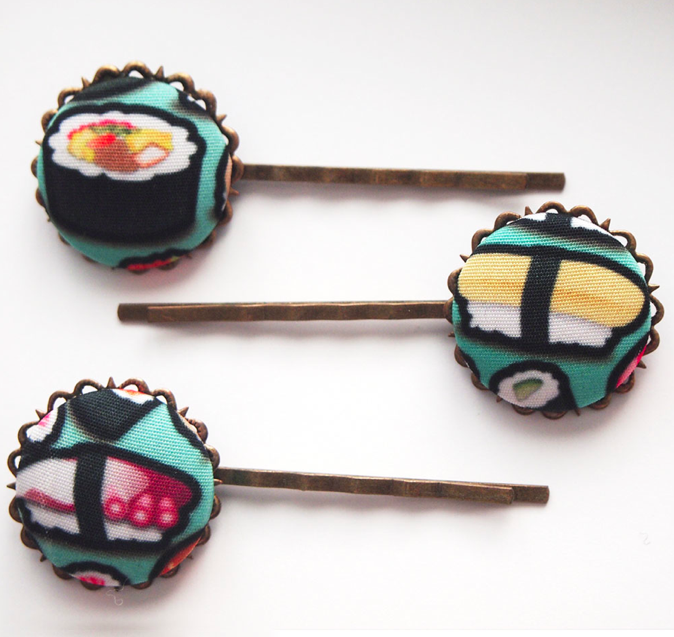 3.  A sushi-lover's bobby pin set from Glamasaurus. She covered buttons with adorable sushi fabric and attached them to lacey bronze bobby pins. She is also running her own giveaway to celebrate her birthday month on her blog! 
4. A happy banana keyring from Clairey Lou! Aaaand ClaireyLou is giving you guys 10% off your orders in her shop using code TWINKIE10. Yay!
5. A beautiful matryoshka doll vendor half-apron from A Little Geeky. It's a super durable vendor apron with an adorable Russian Nesting Doll print. Great for servers, crafters, and handy for teachers.
6. A chubby chibi Pikachu plush from Knit Kritters!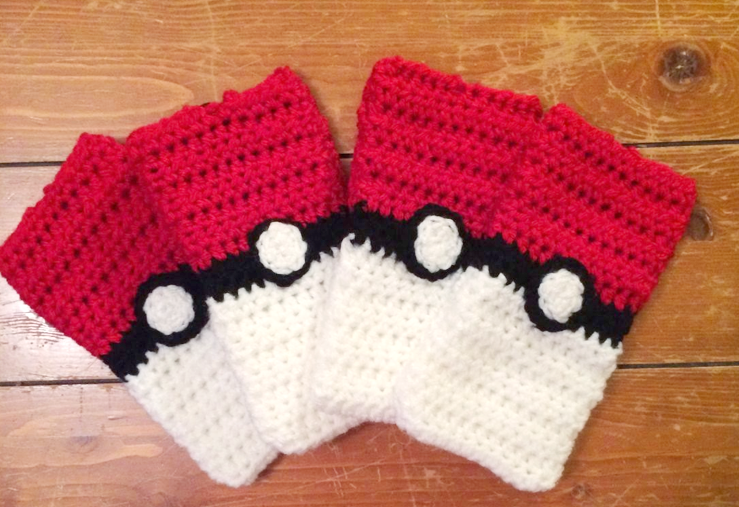 7. A crocheted Pokeball themed iPhone cozy from Me Madonna! The measurements are 3.5″ by 6″, so it can fit your phone or any number of cute little keepsakes. (Liiiike – Pokemon cards!)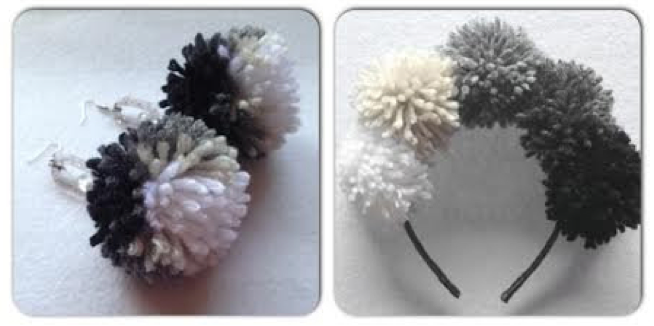 7. A pompom-riffic earring and headband set from Messy Pink! Also check out one of the new items in her shop for Sailor Moon lovers: a sequined Luna P clip/pin!
9. Throwing in my hat again this month! Win a mini cupcake hair clip (or just a plain cupcake) in a flavor of your choice!
Just follow the Rafflecopter widget below for all of your chances to win! (p.s If you are new to Rafflecopter and think it's weird, I just ran into this hand dandy guide.)
Giveaway is open worldwide and will run for a week until next Saturday night, August 23rd, at midnight PST.  Good luck! P.S. Please make sure my email address can get through your spam filters! twinkie@twinkiechan.com
a Rafflecopter giveaway