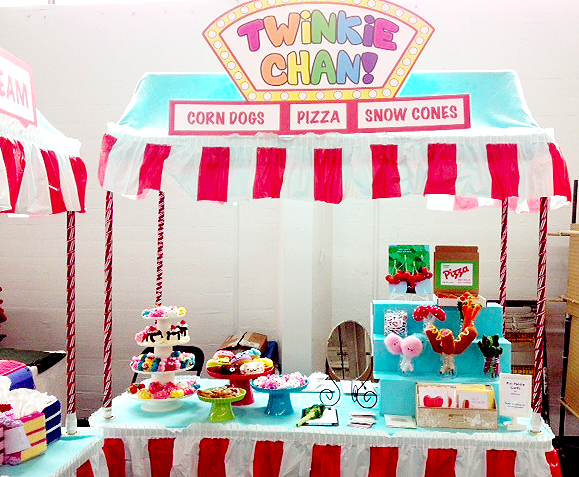 I'm sorry I have not been great at blogging! Renegade prep always gets me in a frenzy, and then right after Renegade, I had another deadline to write a pattern and make a sample for something that's happening in October … and also make a promo video for it! Anyway, I have a teeny tiny breather right now, sorta, so I can show you a few iPhone snaps from Renegade. Unfortch, my photos are kinda sad this year, because I didn't really get a chance to pop out and take a bunch of photos! Here are just a few from before the show opened, when there was nobody around yet!
That new pink and white elephant cookie scarf will be going up in my Etsy shop soon, as well as some of the other newer goodies, like the frosting dollop hair clips and bubble gum hair clips!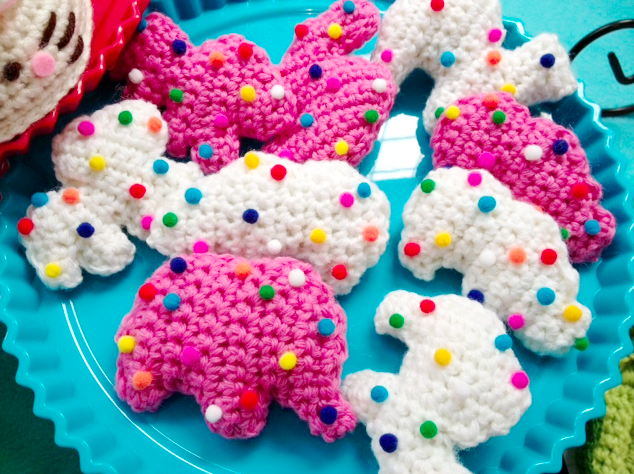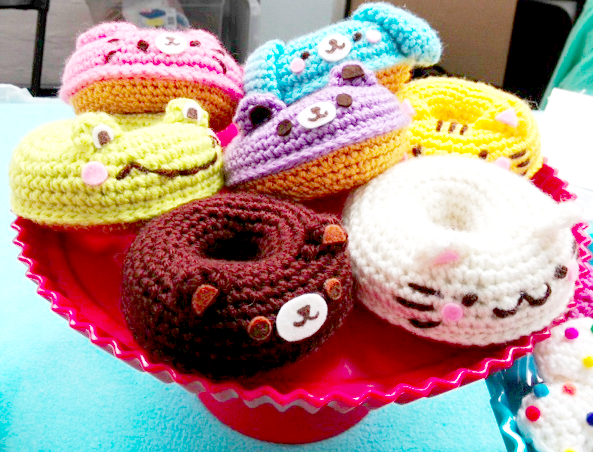 We're also working on getting some of the newer animal donuts into the shop, like the chocolate bear, green froggie, lemon kitty, blueberry doggie, strawberry bunny, and lavender bear! We're gonna have some pandas, too!
Here are a few snaps I saw on Instagram:
I forgot to mention that a few people kept mistaking my booth for an actual food booth, because of the "corndog, pizza, snow cone" sign across the top. One guy even seemed kind of mad about the lack of real snow cones, and then he stormed off, and I couldn't tell if he was kidding or not!
On the first day of the fair, Saturday, I met Leslie/CrochetBug who is a crazy prolific crocheter, so you should definitely check out her blog if you love crochet! She also took better snaps than I did of my booth :P. Why didn't we take a photo together!??!
On the second day of the fair, one of the first people to visit my booth was this gal Kimi who had come from Sacramento to say hi. She was super duper sweet! Craft shows are a lot of work for me and my crochet elves, and I'm always like, "WHyyyYYY do I do these shows!??!" but then I remember that it's a rare opportunity to meet some of you guys in person, and that is very special indeed!