We went to see Wes Anderson's new movie, The Grand Budapest Hotel, last night, and it was delightful, as always and expected! I had already been planning an outfit inspired by the Lobby Boy from the stills I'd seen on google, and I made my hat an hour before shooting these photos!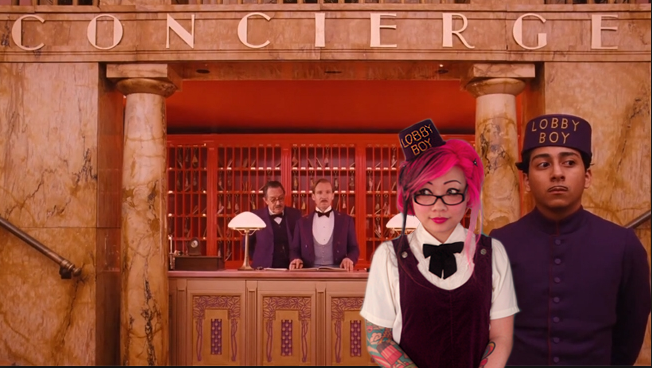 I didn't own much purple clothing aside from a ruffly hippie dress, so I scoured Etsy for some vintage. My jumper/overalls dress wasn't quite vintage (the brand is Arizona!), but it definitely looked like something I would continue to wear all the time. It's so comfy!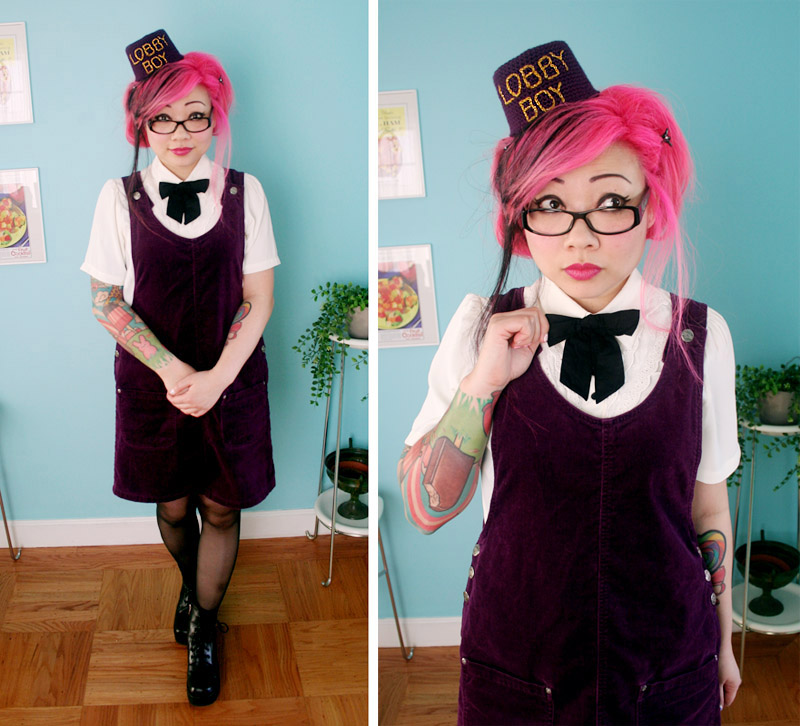 The shirt and lady-tie are from ASOS from maybe a year or two ago. I keep forgetting to wear it, but I feel super dapper in it! I crocheted the hat and embroidered the lettering. A sour cream container is providing the structure underneath. I really love crocheted head pieces because I can just stab through the crochet stitches with bobby pins to secure hats like this to my head. I kind of was into wearing this hat. I need to think of a version I can wear on a more everyday basis!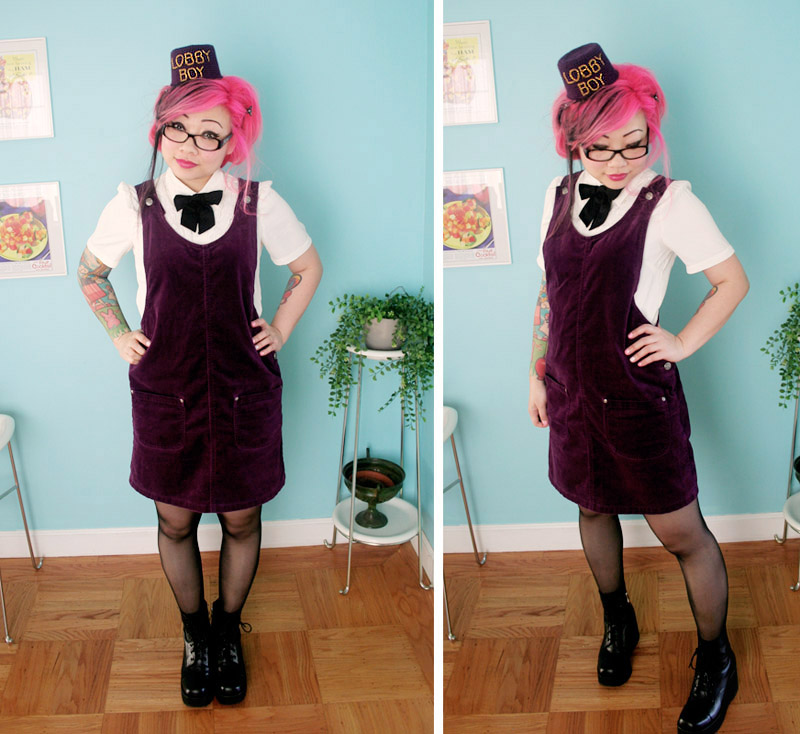 So if you are in the mood for a movie with a murder mystery, impeccable styling & sets, and tons of quirky characters, go see The Grand Budapest Hotel this weekend!