Who's getting dressed for their Valentine's evening? I don't really make a big to-do of Valentine's Day at home, but I do love to celebrate pink, hearts, and candy!
Sourpuss Clothing sent me another super adorable dress to show you guys! It's their Shaken and Stirred Dress, and it's the most cutest and comfy thing ever! I usually wear a size M in juniors dresses, but they sent me a Small and fits like a glove and is not too tight. The fabric is pretty stretchy for maximum comfortz! Also check out the tulle/fishnet ruffle peeking out the bottom!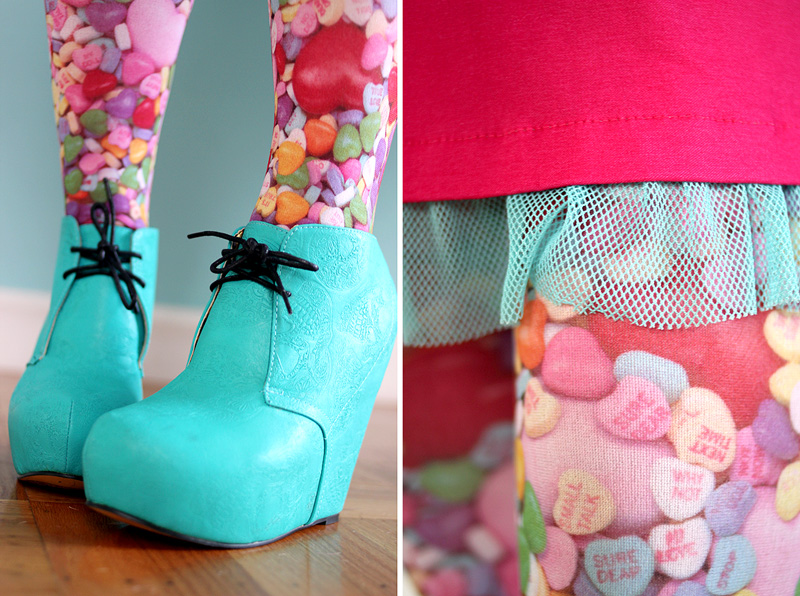 I put the dress together with some bright teal wedge booties and sugary sweet tights. I love these shoes a lot, but for some reason, I can't walk in them at all, so I don't wear them out! They are just one of those things that I hoard and covet because I couldn't bring myself to return them. Maybe one day, someone will teach me how to walk in these things without keeling over…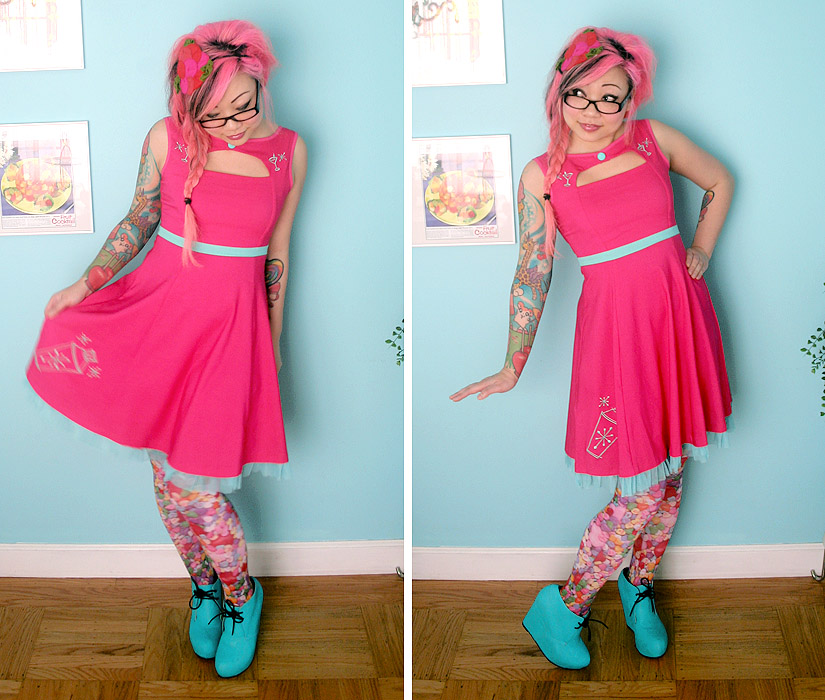 The dress has some embroidered retro details, like tiny martini glasses on the shoulders and a big shaker on the skirt. I also unearthed my Giant Dwarf rosette hair fascinator, because the colors went so perfectly!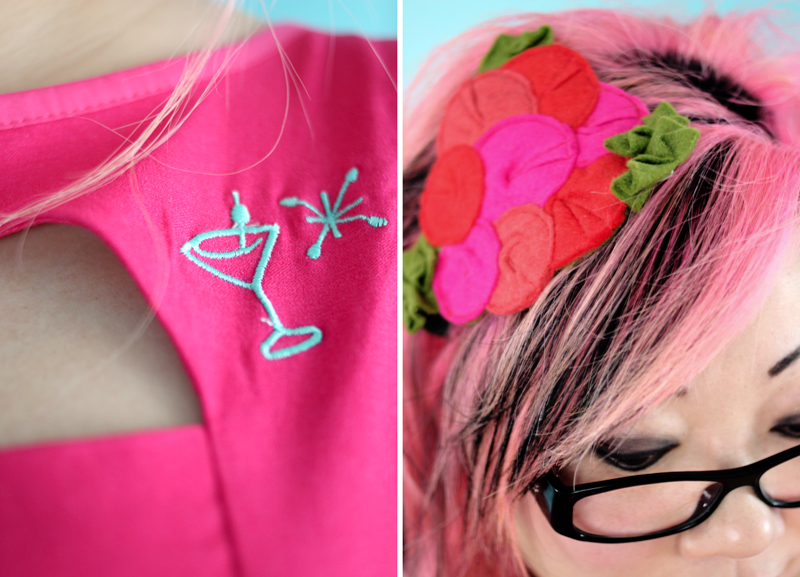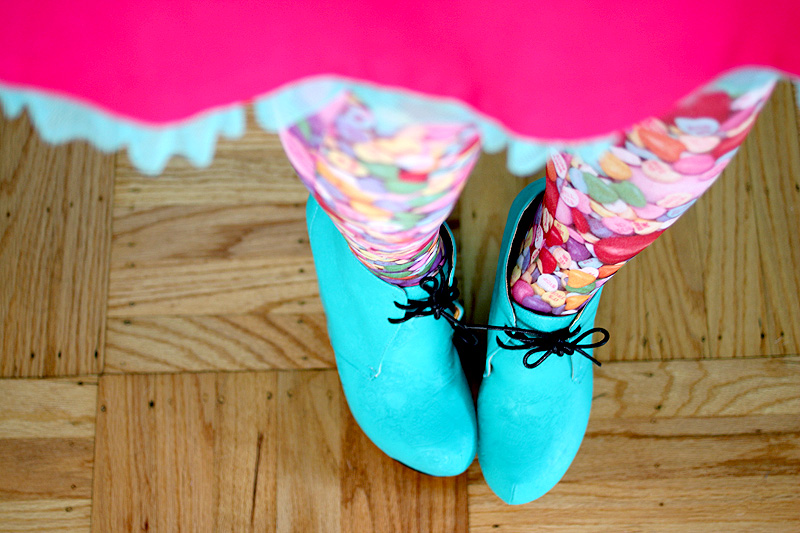 I really love the teal button and the cut-out on the chest because it's interesting enough that I don't feel the need to put on a necklace.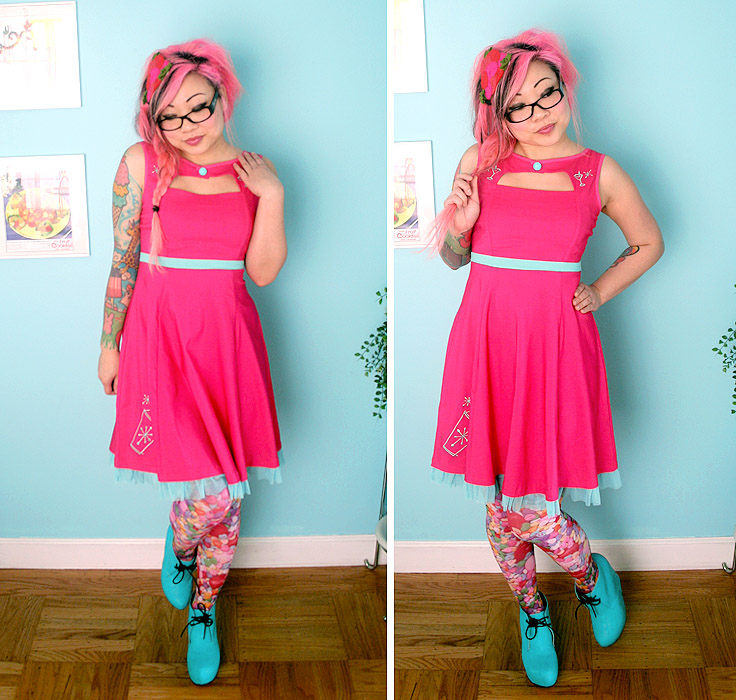 Sourpuss is currently running a Valentine's sale until the 17th! Use code ARROW (all caps) for 15% off the whole shop! Thank you, Sourpuss!
***