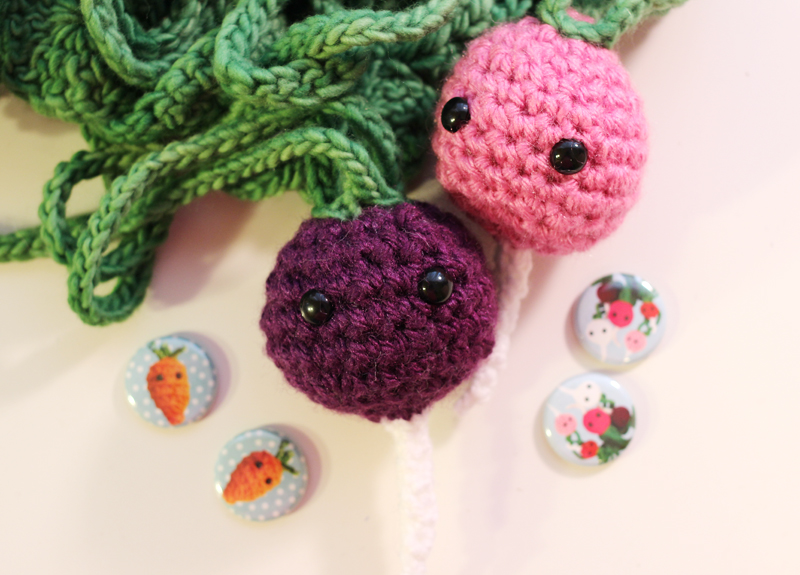 Sometimes I'm like, "Ugh, I have nothing interesting to blog about! I'm just making orders and shipping them and doing a bunch of boring stuff!" But sometimes I forget that stuff could be mildly interesting as a peek into my day-to-day.
I've been having fun including pins in orders that kinda match up with the item I'm sending, like this sweet radish-on-radish action.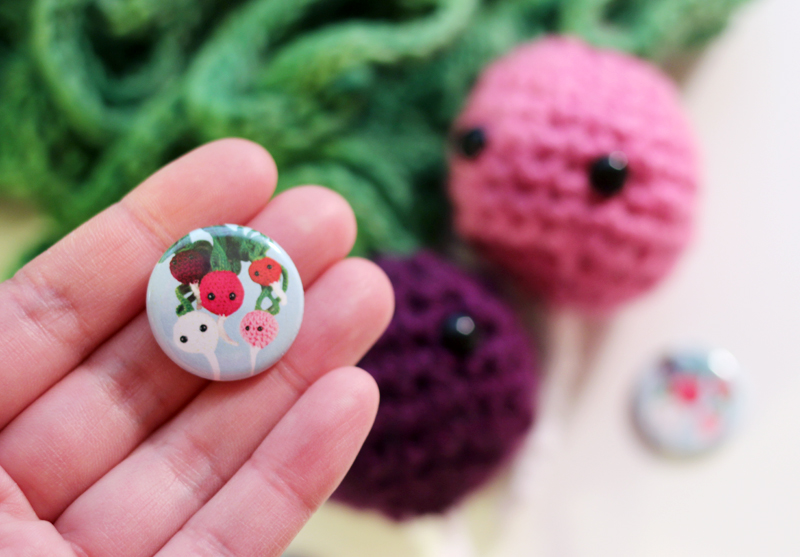 The other reason I wanted to blog about the radishes is that I have ALWAYS had a bit of a problem with figuring out how to stick my branding on these guys. Normally with my crochet work, I can sew a clothing tag somewhere, but there is not a lot of surface for sewing labels when it comes to the radish lariat scarf.  In the past, I have tried sewing a label to one of the leaves. I never really wanted to sew one to the radish itself because it seemed ugly.
One alternative solution I've been using is these jewelry tags (sorry it was hard to photograph them!)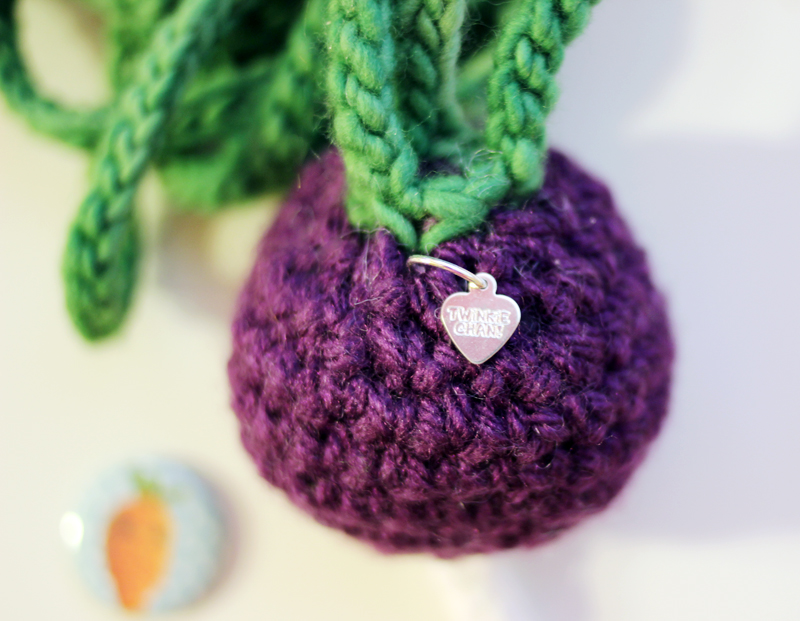 But I'm not sure if people really like that up in their radishes, either. The cool part about the jewelry tag is that people can easily remove the if they don't like them.
I know there is probably some difference in preference from person to person regarding branding on their items. Some people request it specifically because they like knowing they have a Twinkie Chan item. But I've also received complaints in the past, regarding t-shirts, they they wish I didn't include branding in my graphics. So I get that there are two sides to the story.
When it comes to branding on items that I buy, I don't mind supporting indie businesses and wearing something with their brand on it, especially if the brand name and logo are cute. I'm less likely to care about having a giant ADIDAS or JUICY across my butt. If you have any specific thoughts regarding my little radish buddies, I'm interested!