Last week, I noticed that Bibi was going up the stairs in an odd way and really hesitating sometimes go up them. Unfortunately, the only way she can get outside to go to the bathroom is to use a set of stairs (which is one of the reasons why I know I can't stay in this house forever….when she gets old, I won't be able to carry her up and down stairs to use the loo!).
I took her to the vet, and she got some x-rays, and luckily she didn't have any tendon or arthritis issues, just a little bit of swelling in a back knee. I was told to keep her activity limited and to give her Metacam for the pain and inflammation.
Unfortunately, the Metacam seemed to give her CRAZY DIARRHEA. I wasn't sure if it was just a coincidence or not, so I kept her on the Metacam and put on her on a bland diet of rice and cottage cheese. After 2 more days,  I took her off the Metacam to see if it would help things. But she only got worse. She lost interest in eating, plus, the stuff coming out of her butt started to look alarmingly like strawberry syrup (sorry if that's TMI!).
I called the vet to ask if I needed to bring Bibi back in, and she said that since Bibi had been on Metacam before without incident, that she might have caught some giardia or something, but to definitely stop giving her the Metacam and pick up some anti-diarrhea and anti-nausea meds for her. Bibi had also started to barf quite a bit. POOR BIBI.
I got all her meds and tried to keep her hydrated while she had no interest in food. Meanwhile, I caught some kind of icky cold or flu myself and had to take care of the both of us!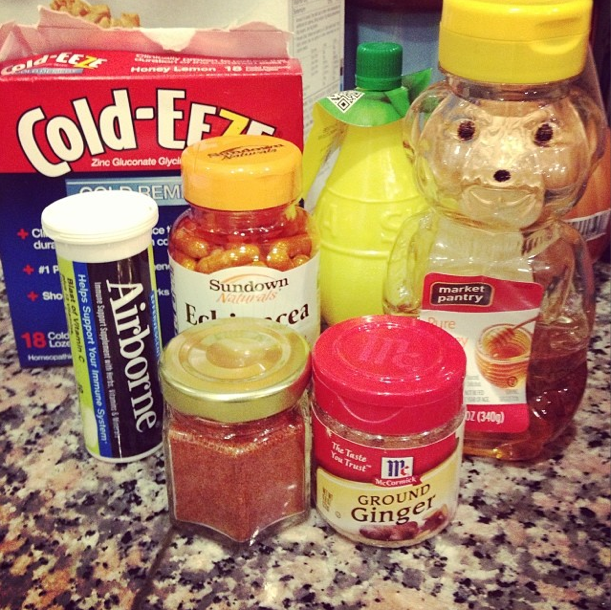 Hairy was out of town for the weekend, so Manda stayed over, and we ate lots of delicious dinners and lazed around a lot being slug-people and watching television.
We did have to run to the 24-hour Walgreens for toilet paper at some point, which resulted in a random and joyous TEDDYBEARPILEUP!!!!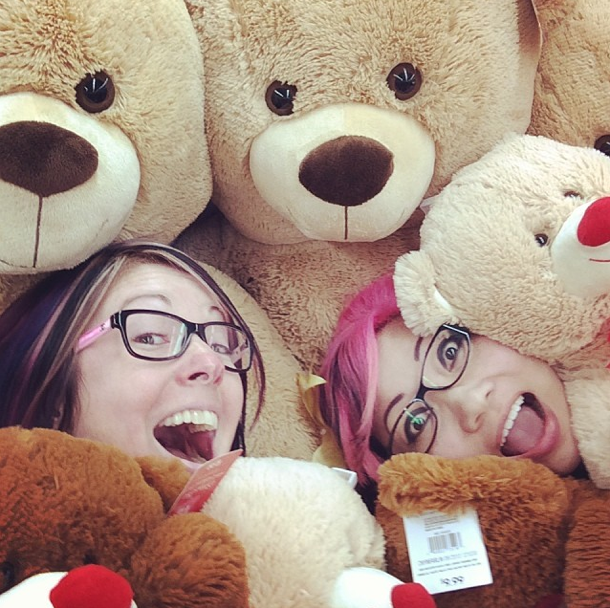 And then it was back to feeling grody and doting on Bibi.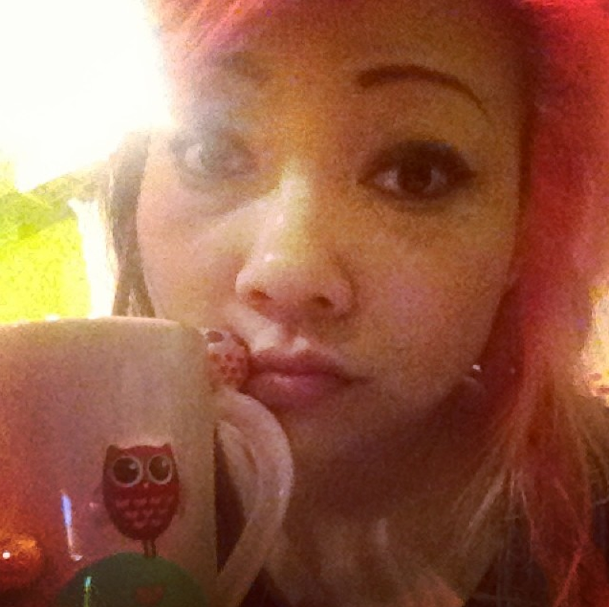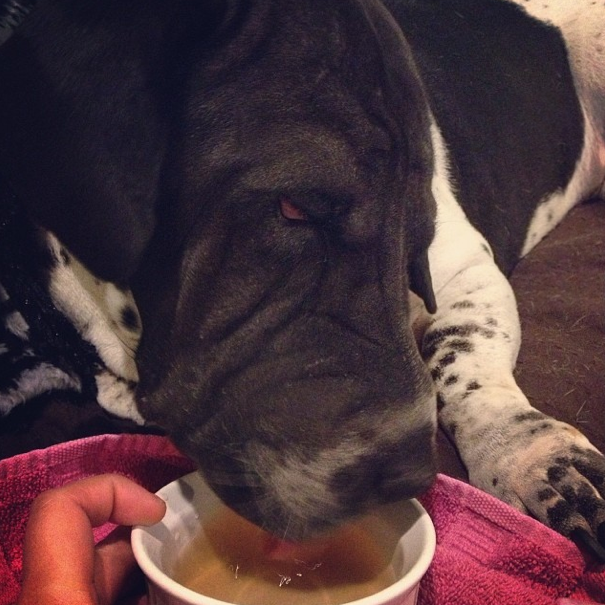 Bibi is now feeling much better. She is navigating the stairs fine, and she is excited about food again. I'm still getting over my bug. I have The Barf Cough and body aches, so I apologize for not blogging as much! I also planned to have some fun shop updates for Valentine's Day, but my productivity has been severely hindered the past week by all of the above! Such is real life!
Stay tuned!