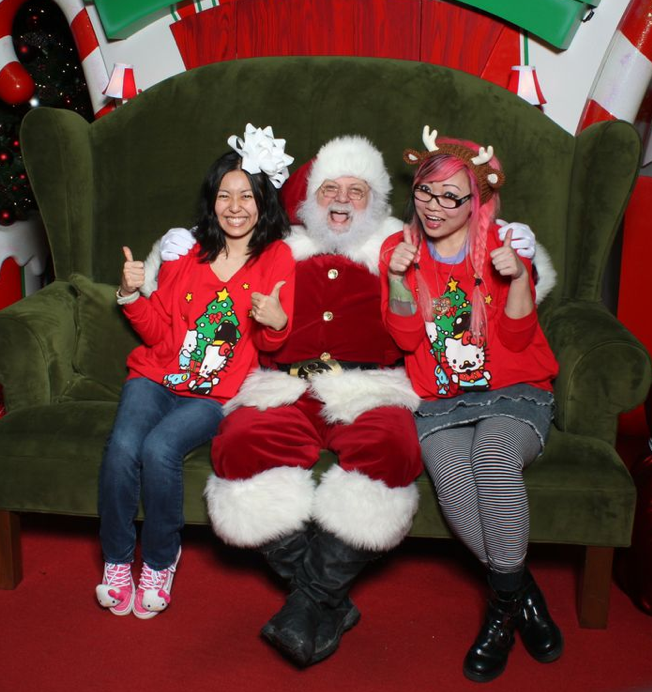 Candace came through SF last week for some brief visits while she traveled back and forth to Hawaii.  Right before I took her to the airport, we decided to hit up the mall and take photos with Santa in our matching JapanLA Clothing x Sanrio sweaters!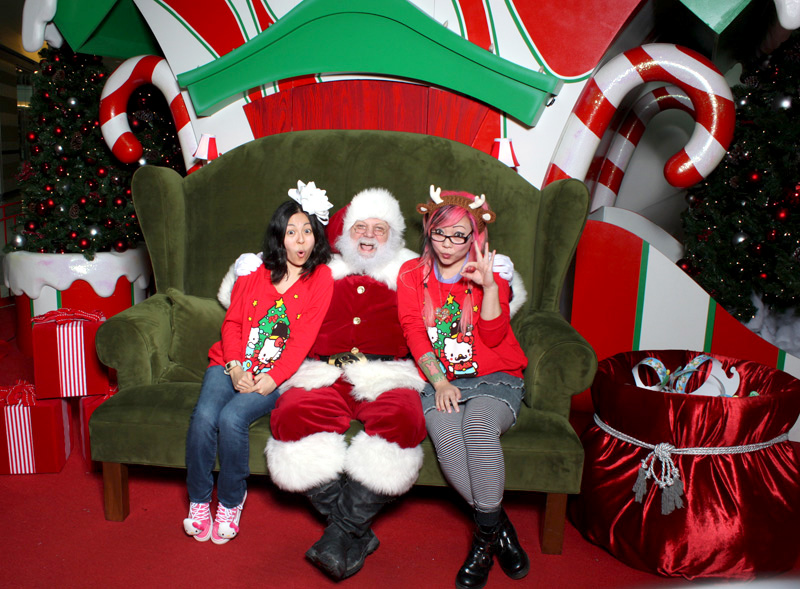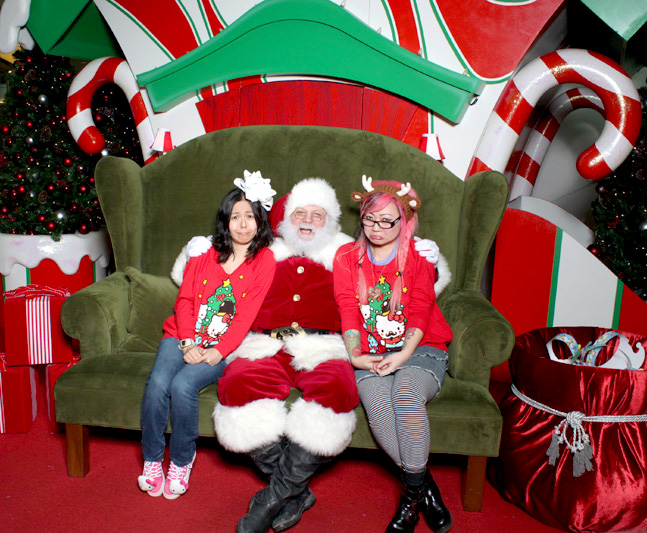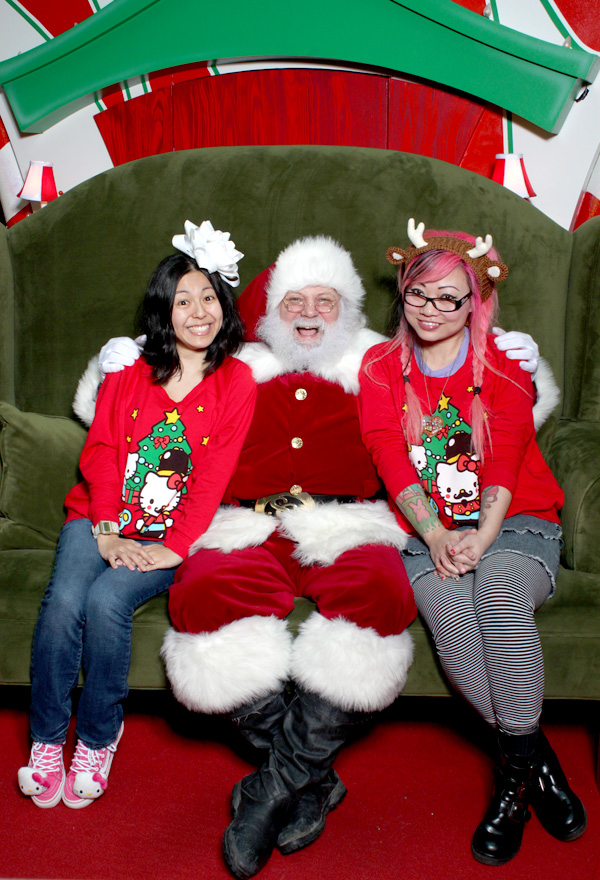 I'm also wearing a TinyTangerines deer headband, and it's kind of the best thing ever.
At the mall, we also went stir crazy at the little Japanese dollar store, and Candace got really excited about 1) toilet brushes and 2) GreeNoodles made out of a mysterious green vegetable thing that makes the noodles "deliciously chewy." I ended up getting 4 different kinds of Pocky and some other edible stuff, but I'm too lazy to pull the image off my camera.
I realized that it's probably a good thing that Candace and I don't live close to each other, because, we go shopping-crazy!!!!! Would I have bought a $10 Transformers t-shirt if I hadn't been with her? I think no! Do I regret it? Also NO!