I kind of failed to take pictures of my booth this year, since it was the same as last year's booth. I kinda regret that now, but…..oh well! Here are a few Instagram snaps! I made a giant crocheted gingerbread man this year for the fair, and even though he barely fit into the car, I kinda felt like maybe he looked lonely by himself by the DJ booth. I would have loved to have time to make like 6 of them! Holiday orders really surprised me this year, which is awesome! But time-consuming! 😀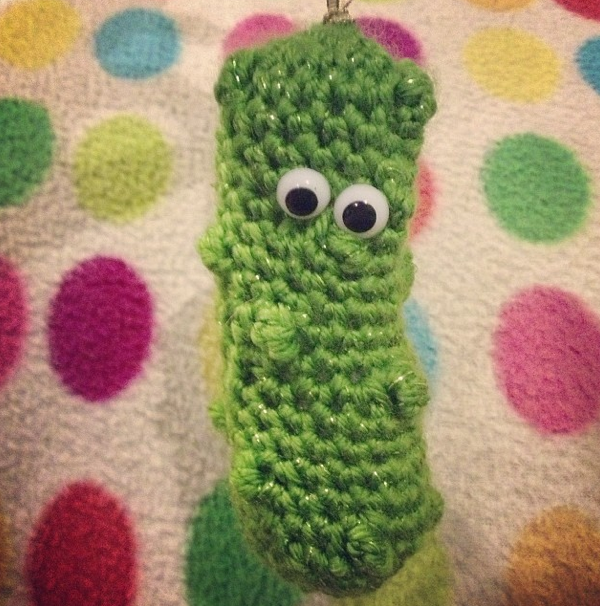 My buddy Elysse helped me out in the booth on Saturday. She was also my helper at my very very first craft show ever, which was the very first Maker Faire, and I believe, the very first Bazaar Bizarre in SF back in 2006.
Here's a photo I found from it! My meat box is my cash box. I realized the night before my first show that I needed a cash box, so I panicked and made one out of a cardboard box and some random stickers. Inside, I hot-glued cardboard strips to create dividers for cash. I still use that same cardboard box to this day!!! I can't believe it hasn't turned to mush yet!