I was super excited when I heard that Jenny & Aaron from Everyday is A Holiday were writing a book. I've always been a huge fan of their their shop filled with vintage-bakery inspired goodies for your home. I mean, look at this giant die cut cupcake!  It was neat to follow along with them on their book-writing journey via their Facebook page,  and now that the book "Mixed Media Masterpieces with Jenny & Aaron: Create Incredible Art Journals and Handmade Mixed Media Treasures with Two Master Crafters" is out, we can all learn how to create some of their sweet, retro magic!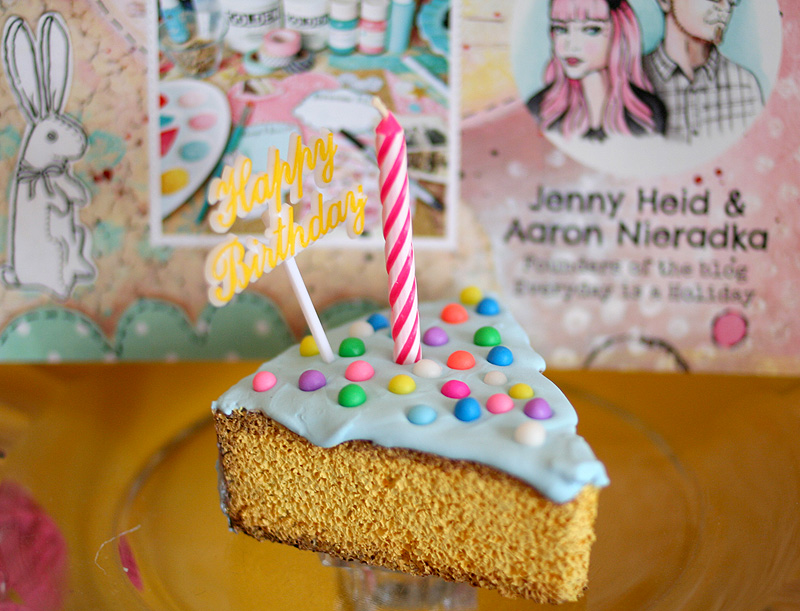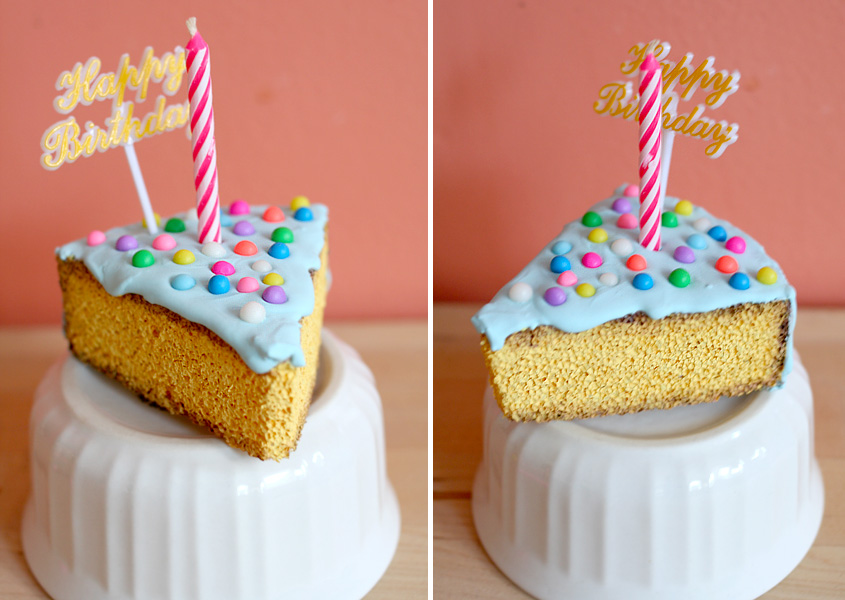 They generously sent me a copy of their book to check out the projects and attempt to make my favorite. I picked the faux cake project, OBVIOUSLY!! While the project in the book has multiple layers and more stuff going on on it, I decided to stay simple with one layer and some doodads I already had in my house.  My decision to only make one layer was also heavily influenced by my desire to wear my cake on my head, as I do.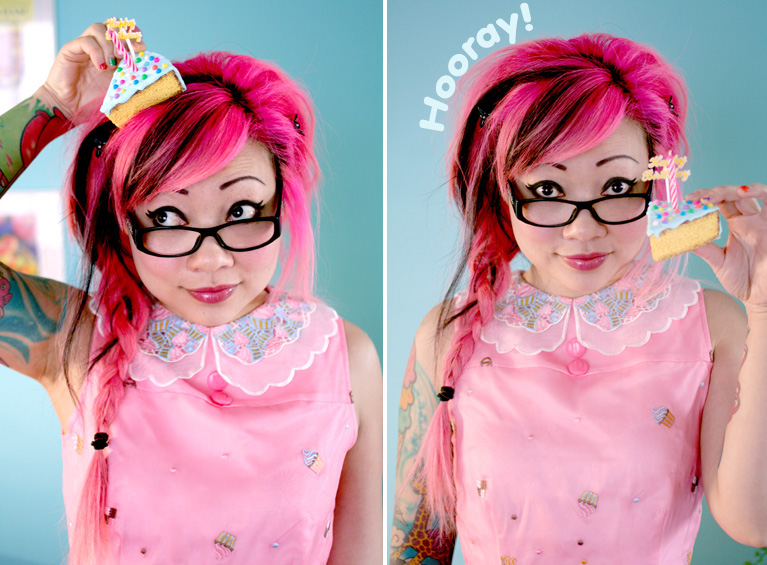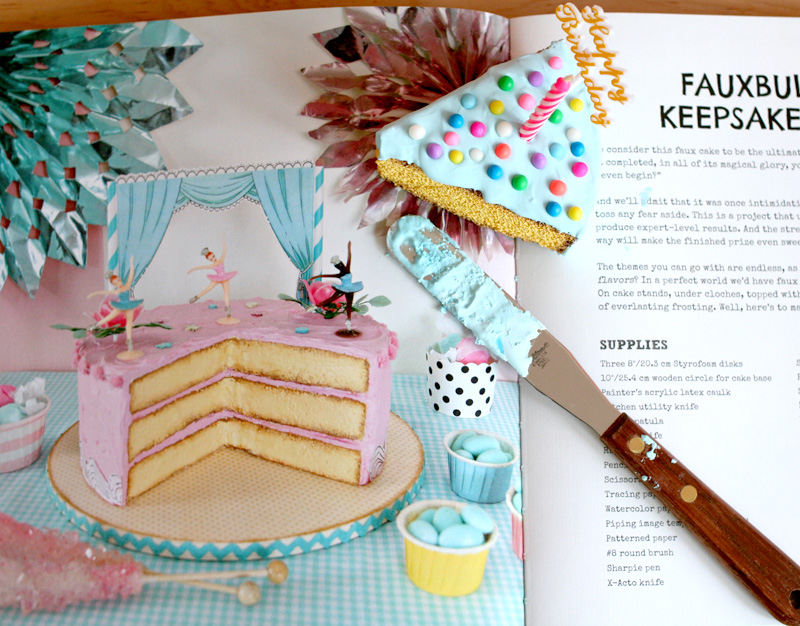 There are many other fun projects in the book, and you get to check out all the tools and knick-knacks that Jenny & Aaron use to create their signature style.
Would you like to win a copy of Mixed Media Masterpieces? Just follow the instructions on the Rafflecopter widget! Since we are running into the Christmas holiday, this giveaway will end at midnight PST on Friday, December 27th. Good luck!
a Rafflecopter giveaway