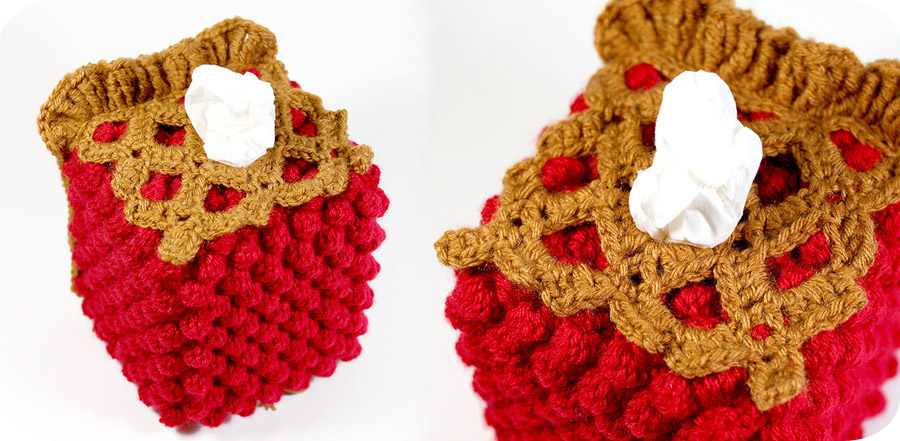 My Cherry Pie Tissue Box Cozy crochet pattern is now available on Etsy!
I worked really hard to re-vamp the lattice pie crust on top so that it's less clunky and less cumbersome. I'm really happy with this little makeover!
The reason why I'm posting this pattern now, is for my charity project: the Tissue Box Bakery. I have posted about it on Facebook, but I don't think I've blogged about it yet. I don't have as many patterns on it yet as I plan to, but if you guys have any holiday-crafting time left before Renegade Craft Fair San Francisco, Dec 21-22, please consider making a fun tissue box cozy to send to me and donate to the cause! Check out the TBB site for more infos! I just received the first two cozies in the mail! So excited!