One of my favorite craft sites, Cut Out + Keep, is having its Secret Santa Craft Contest again, and Yummy You! is sponsoring one of the secret prizes!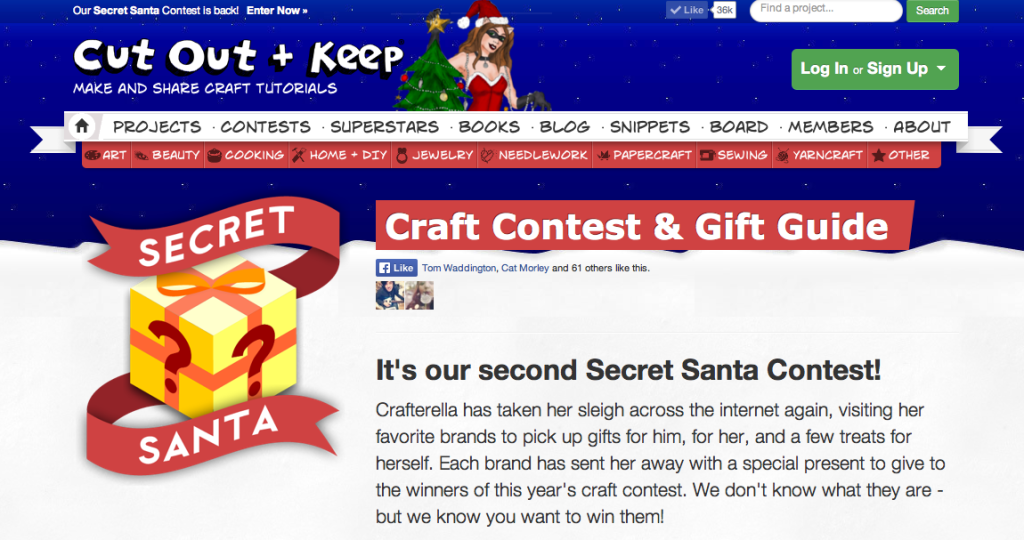 "The rules are simple – enter any Christmas craft, or gift you've made for a friend this year and you'll be in with a chance of winning. Join Crafterella on Christmas morning to find out what's inside each present. We'll announce the prize-winners at the end of the month."
I wrapped up the secret present and sent it to the Cut Out + Keep offices. I think it's still flying it's way over there, but when they receive it and post a photo, I'll post a photo here, too! I'm a terrible gift-wrapper and am a huge believer in MORE IS MORE! Warning!!! 😉
Have you been DIY'ing a lot of your gifts this year? Confession: I haven't DIY'd a single gift yet. Eep! It's time for us to get started!