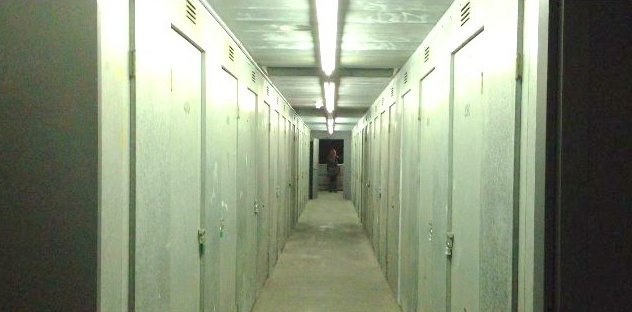 I hung out with Manda on Friday to work at her house, and we paid a visit to her storage unit in the evening. It was REALLY CREEPY in there, y'all! Like, dead-bodies-and-murderers creepy. I said, "We should make a 30-second horror movie in here," and Manda said, "OKAY," soooo we did! I don't think Manda and I will be quitting our day jobs to make movies or be actors, buuuut making home movies was definitely part of our childhood, and now it's ten times easier with iPhones!
I was mostly afraid we were going to get in trouble for yelling, running in the hallway, and turning the lights on and off. If anyone watches our footage on the security camera: I'm sorry, and, you're welcome.
I call this masterpiece: The Storage Unit.
(2 Live Crew is the music I used for the "bloopers" section, in case you were like, "What does this terrible movie have to do with 2 Live Crew?")