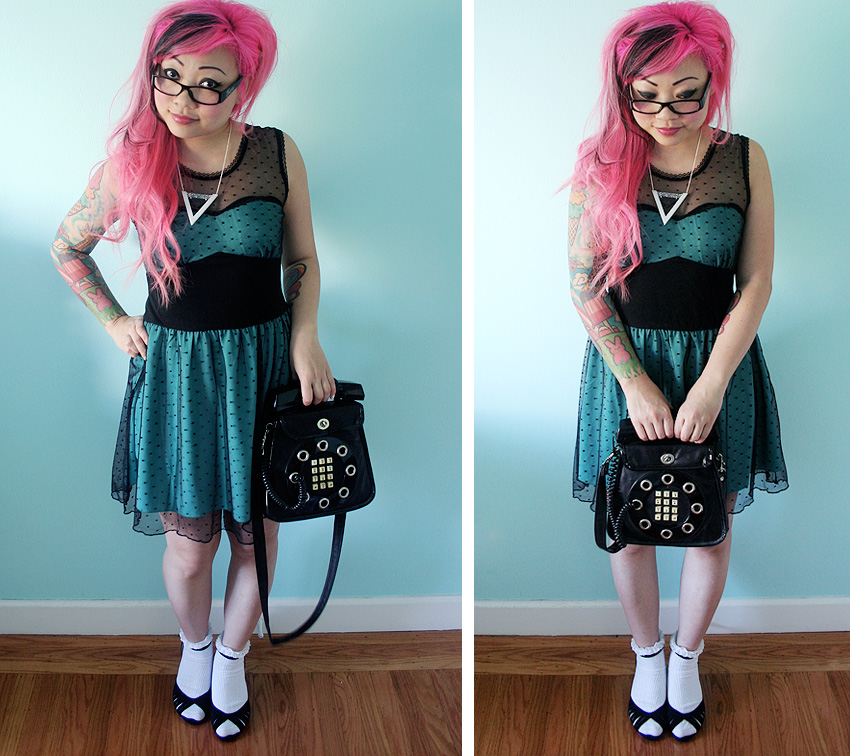 Sourpuss Clothing strikes again! They sent me their super adorable "Mary Lu" dress, which comes in this pretty teal as well as all black. I love how it is a little bit dressy but still really fun. It fits like a dream and is surprisingly comfortable. There is a side zipper for easy in and out, but there's also a lot of stretch in the material. The black mesh/lace overlay is not at all itchy, and the whole dress basically feels like you're wearing pajamas (that's a good thing!).
I tweeted once about having a vintage phone purse, and this seemed like the perfect moment to whip it out!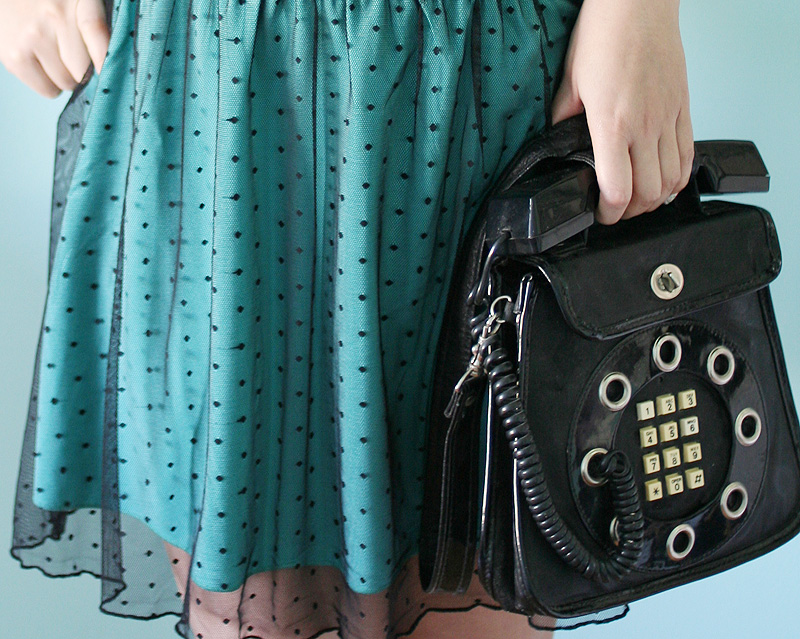 It actually works. There's a phone cord inside! I used to use it to test the landlines whenever I moved to a new apartment if the real phones hadn't been unpacked yet. There's not a lot of room inside, so I don't actually wear it out as a purse, but it's just one of those treasures that you can never get rid of!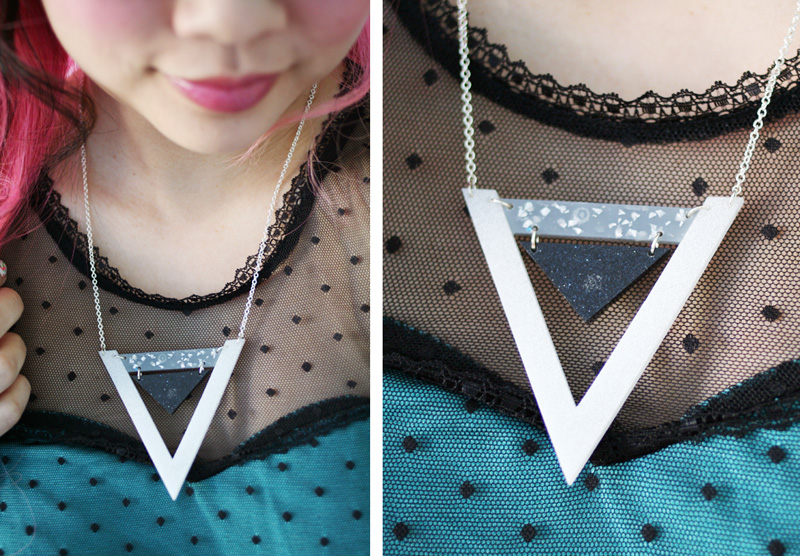 The necklace is by Art School Dropout. I told Jessee that I liked how this necklace looked a bit more "grown up" than most of my jewelry! Haha. It's really pretty, and I love the little iridescent flecks and glitters all over.
I bought the shoes for a wedding that's coming up next week. I have really wide feet in the front but a narrow heel. I have a duck feet, y'all. So I think I need to buy some kind of insert for the heel so it doesn't swim around so much!
Obligatory twirlyskirt photo! The shot on the right really shows off how the shape and paneling of the dress flatter your waist!
There are actually a LOT of dresses on Sourpuss right now that I would love to grab, even some neat Halloweeny ones!
Dress: c/o Sourpuss Clothing, Shoes: Seychelles, Necklace: c/o Art School Dropout, Socks: Topshop