I turned 37 today! Dang, right? Dang!
Kat from RockNRollBride  and Sophie fromCrown and Glory sent me the most amazing head band from their new collection . Primarily designed for alternative brides who crave a little oomph, color, and sparkle in their head wear, these crowns, head bands, and bows are pretty terrific just for everyday, don'tcha think?
I'm wearing the Liberace in the bunny ears style! I'm also pretty in love with the Rachel, with all those sweet, tiny, bright flowers.
Obviously, my first instinct was to pair my Liberaces with a party frock, and I will probably do that later, but in the moment, in my comfy pink confetti sweater that was $10 on sale from H&M, Pajama Glam feels just about right!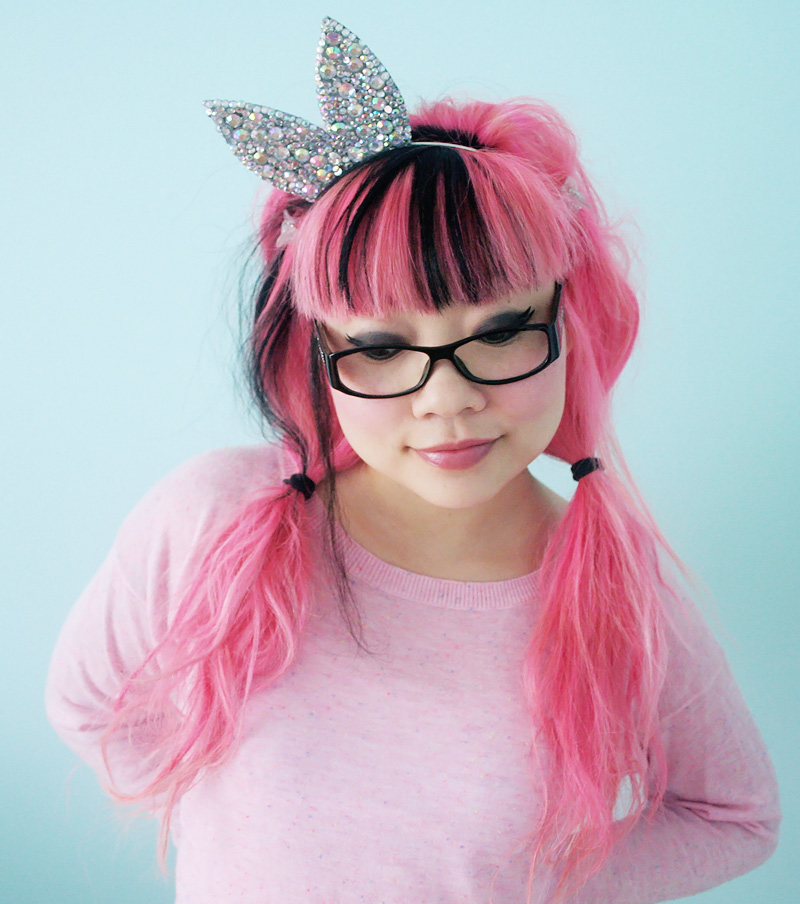 Also my hair was not behaving at all today, and sometimes it just wants to do its own thing. Kind of the perfect time to rock something sparkly!
Don't forget to check out the entire collection here!