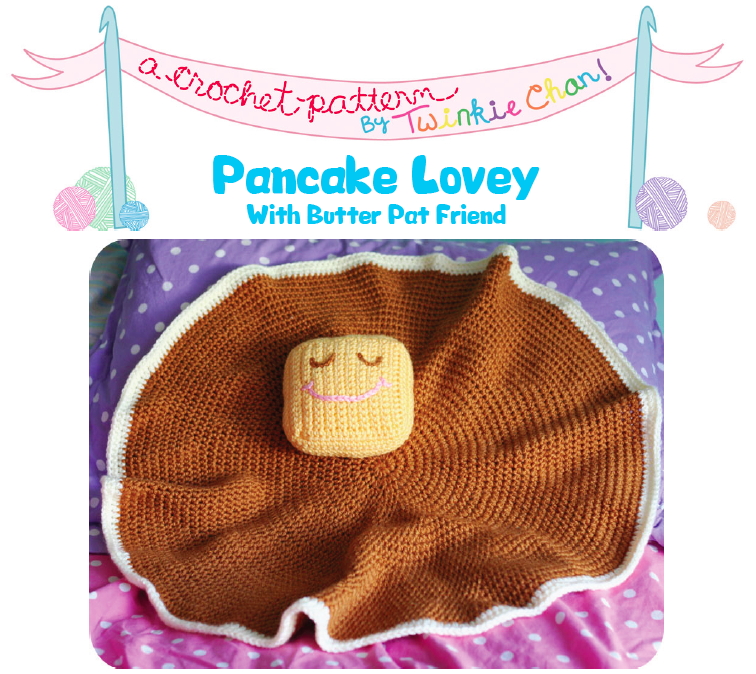 I have a new pattern in available in my Etsy shop. It's for a "Pancake Lovey!" I had no idea what a lovey was, until someone asked me to make one a year or two ago (I didn't end up doing it). I guess it's like a doll/security-blanket hybrid, usually characterized by some kind of head stuck to some kind of blanky. This Pancake Lovey has a happy, sleepy butter pat buddy sewn to a security pancake!
I don't really want to make/sell baby items, and I probably won't write very many baby-related patterns, but I designed this particular morsel because my brother and sister-in-law's first baby, Ender, was born on May 16! He came out really cute, and not at all wrinkly or alien-looking. Manda and I got to see him after he was just about a day old. Pretty crazy!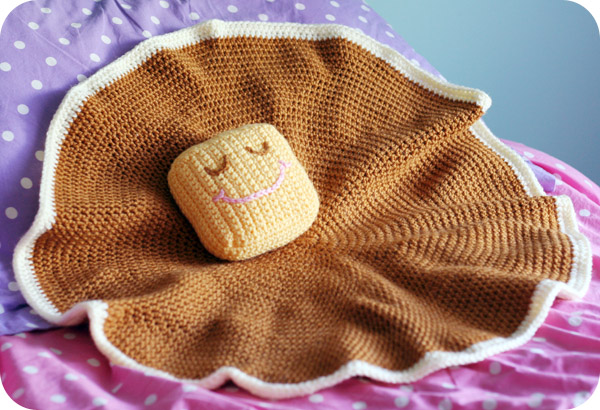 You might be wondering why I made a PANCAKE for them.  Recall the baby shower and how I mentioned my brother loving pancakes. Also, my sister-in-law decorates a lot using beige/neutrals. So, I figured, even if the baby never ends up using the Pancake Lovey, it could still sort of maybe fit into the neutral color scheme of their home.
Incidentally, I didn't get a chance to bring them the lovey on the day we visited them in the hospital, because I washed it but didn't have time to dry it because Hairy's air-dry-only laundry was taking a million cycles! But the baby won't be able to actually use it for a while anyway, so I guess it's all good!
Here's a picture of Ender for you baby-lovin' folk out there!