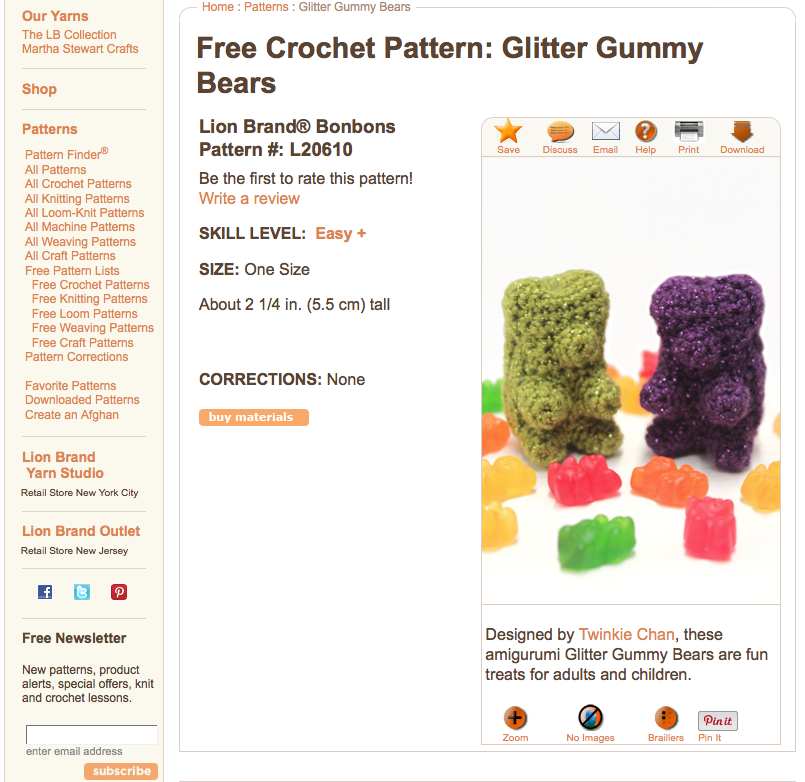 Yay! It's the moment you've been waiting for: Lion Brand has posted my free pattern for Glitter Gummy Bears, just in time for your holiday crafting!
One pack of Lion Brand Bonbons can make up to 8 gummy bears in a variety of colors. There's a bit of sewing involved with the different little pieces, but if you are familiar with making simple amigurumi, this pattern will be a snap! I tried to keep it the pattern as simple as possible so that more people would be able to have some gummy bear fun!
If you make a gummy bear and enjoy the pattern, please do leave positive feedback at the Lion Brand site on my pattern page. If you guys like the pattern, maybe more things will be in store in the future…!
(This photo will be available soon as a greeting card in my Etsy shop!)