Happy Monday!
Let's do a Yummy You! giveaway!
Since we had a cupcake-themed giveaway on Audrey's blog, I figured we would do a bacon-and-egg-themed one here!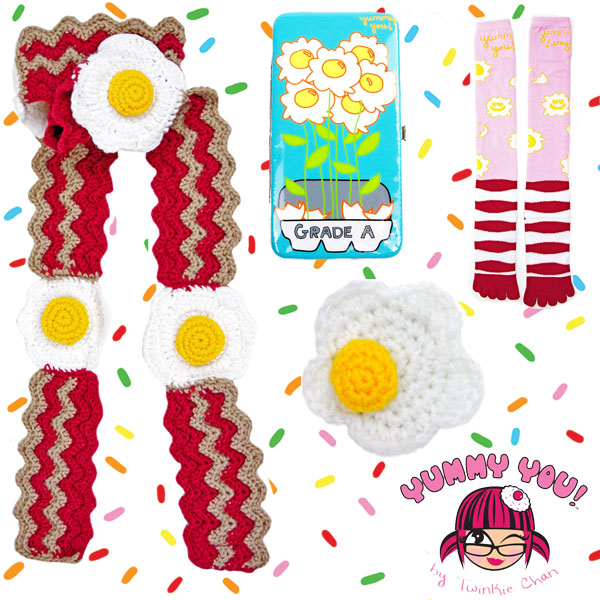 We'll send a bacon and egg scarf, bacon and egg toe socks, egg flower hard case wallet, and fried egg pin to one lucky winner! Contest is open worldwide. Simply follow the Rafflecopter widget to enter! The contest will close next Monday, Dec. 10 at the stroke of midnight PST. Good luck!
a Rafflecopter giveaway
p.s. Are there any other bloggers here who use Rafflecopter? Are we now forced to purchase a premium account in order to display a photo of our prizes within the widget, rather than using html?