I hadn't heard of the Patchwork fair until they asked if I could vend. I don't know if I could commit to two holiday craft shows, so I sadly declined but definitely wanted to check it out as a shopper. Patchwork had 3 shows already in Culver City, Long Beach and Oakland. If you're in Santa Ana, the last holiday show is TOMORROW, Sunday the 25th, so go check it out!
I get shy sometimes about asking people if I can take photos of their booths, so there aren't very many photos… sorry!
We picked up two succulent plants from Branch of Life.  I loved the little vintage-looking food cans!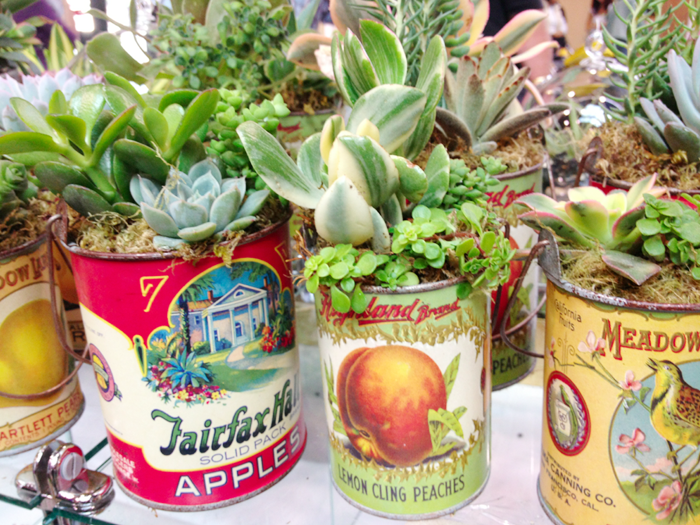 Here's my girl Polly of PollyAnnaCowgirl. Her booth is like a retro kitsch fantasy! Colorful gumball necklaces, tiny walnut-shell Christmas tree ornaments (which I'm holding below but you can't really see). I bought two ornaments and a ring!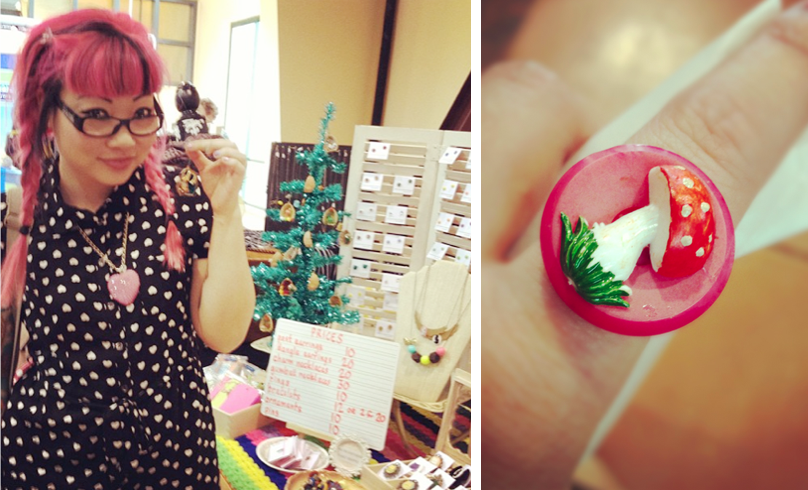 The farmers market was also out that day, and we picked up some veggies. Hairy saw some little peppers and said, "I CAN PICKLE THAT."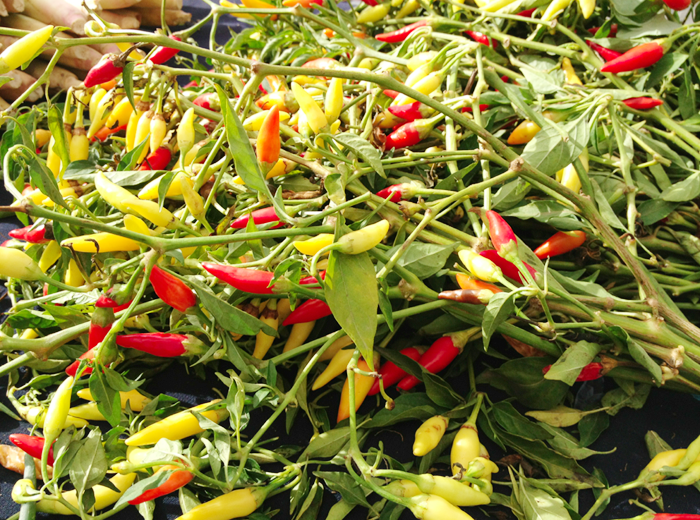 A honey stand was selling the tiniest honey bears I've ever seen. I had to get one!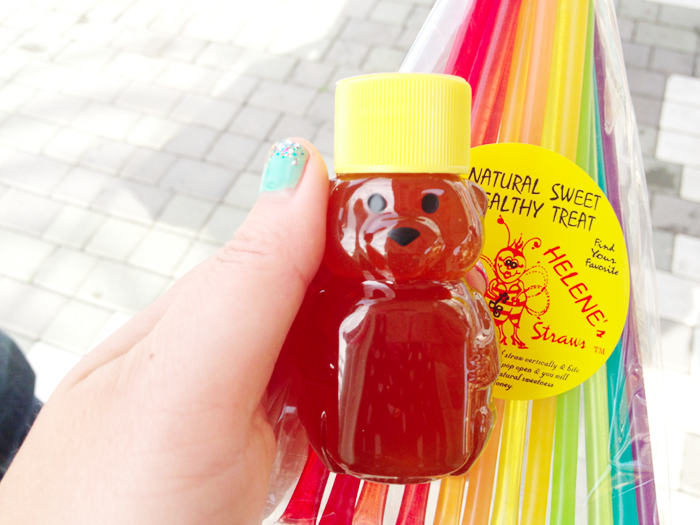 When we got back to San Francisco, we stopped at Sift Cupcake & Dessert Bar, which we ha never visited before and apparently was a winner of Cupcake Wars.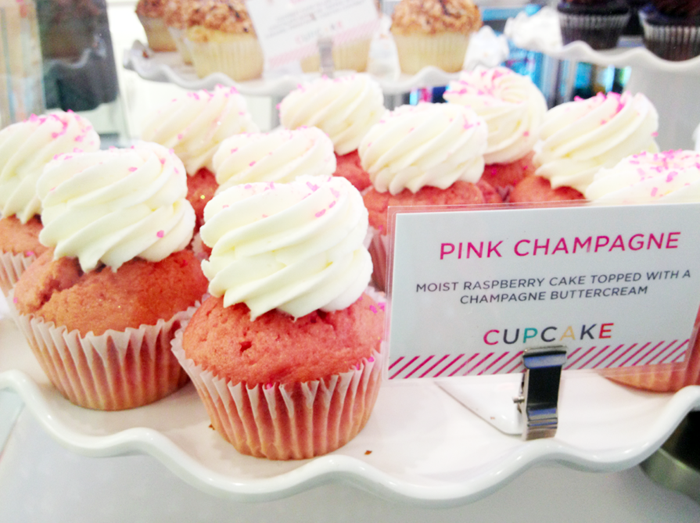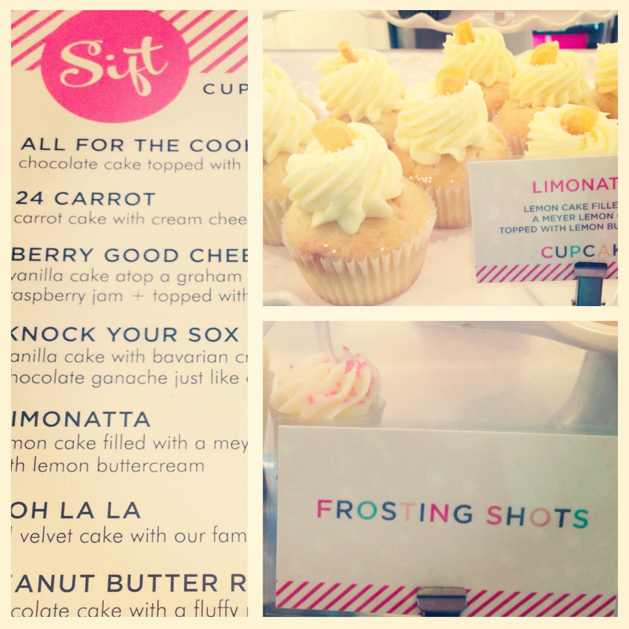 I got something chocolatey and something lemon-y. These are my baseline cupcakes to compare cupcakeries. The chocolatey one was super good, but the lemony- one….less good. I also ate the lemon-y one the next day, so that probably didn't help. My #1 favorite lemony cupcake is still from Kara's Cupcakes. They definitely don't skimp on squirting the lemon goo in there!
That same day we also bought pumpkin pie and muffins : /. It was a shameful but delightful outing.