There is a ROSS right next to my post office, and I always sort of ignore it. I have nothing against Ross. I grew up shopping at Ross, TJ Maxx, Marshall's, all that stuff. I just always feel like Ross has such LONG LINES!
Anyway, a few weeks ago, I went in on a whim to see if I could find props for some photos I had to take.
I FELL IN LOVE WITH ROSS ALL OVER AGAIN. You can get so much great stuff for like 5 bucks. Like this five dollar vinyl table cloth that looks like lace. I BOUGHT TWO. SOLD! My mom said to go back in and buy more!!! (Haven't done that yet…)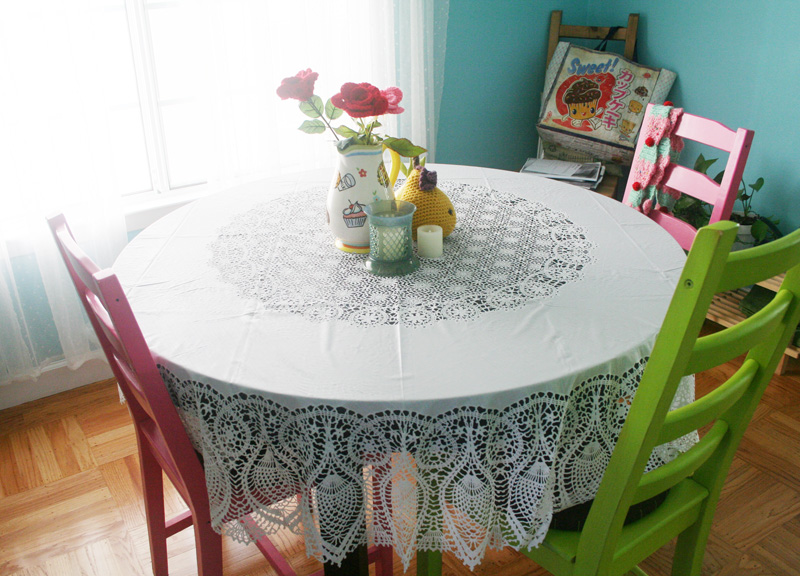 Yep, that's plastic.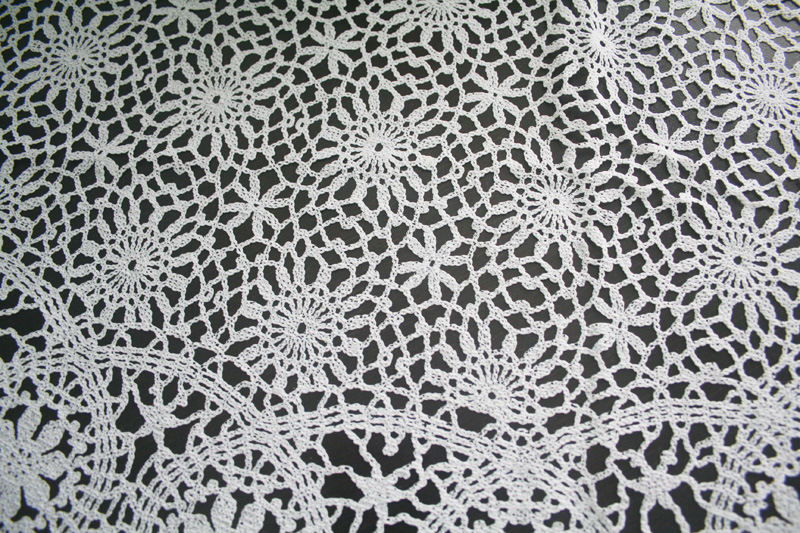 That little pie/cake jug is also from Ross and also five dollars (I think?). The pear was made by my friend Marissa, and the little ceramic lemon is from Williams Sonoma and is supposed to smell like lemons, but it really doesn't so much. I crocheted the roses for the photoshoot as well and plan to make more to fill that vase!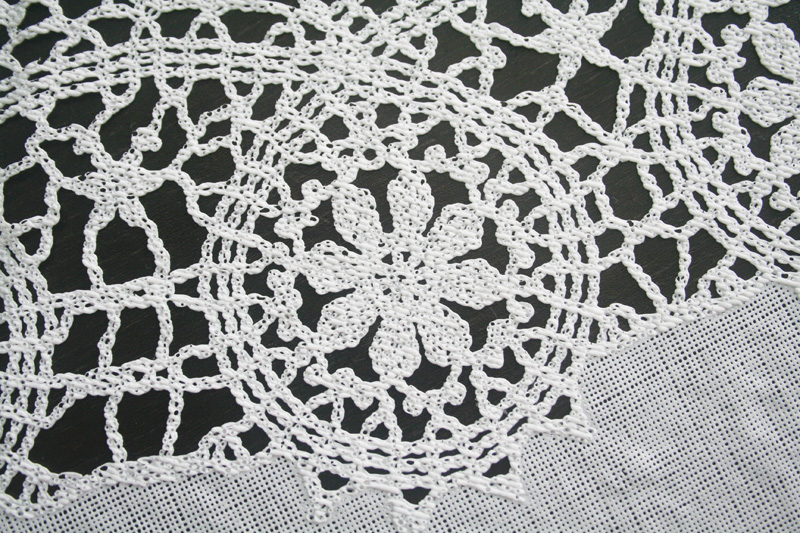 I don't know why I am so damn amazed by this vinyl lace stuff, but I just had to share, so you guys can go and run and get your own vinyl lace table cloths! They come in round and rectangular!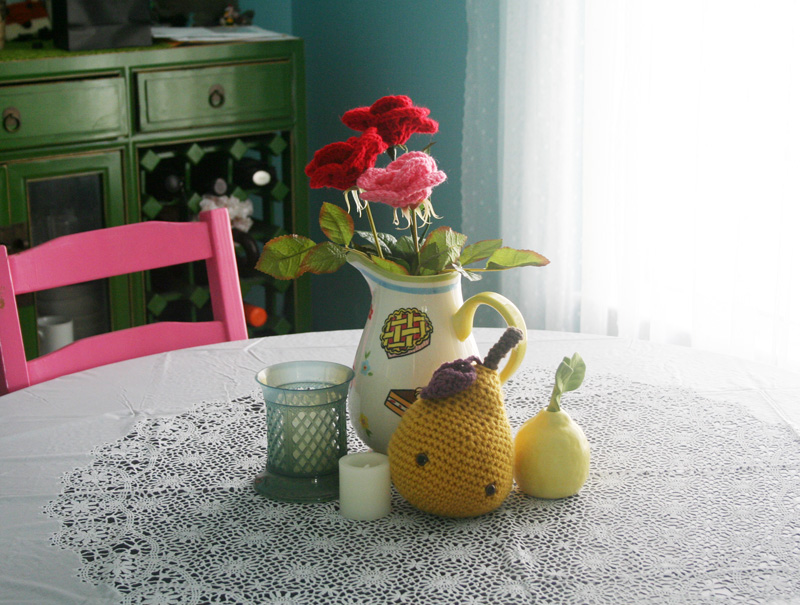 Of course, the dining table never stays clear for more than a day. Now it has crap all over it. Such is real life!
(p.s. sorry the table cloth is wrinkly. Not quite sure yet how to iron VINYL.)