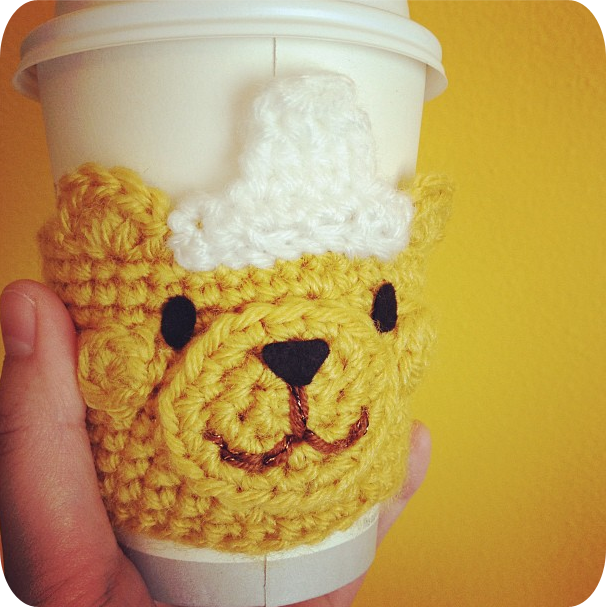 So we are going to debut these Honey Bear Coffee Cup Cozies at Renegade Craft Fair this weekend. He was going to have a red cap, but then he looked too much like Winnie the Pooh, so now we gets a white cap!
I was afraid nobody would know what he was supposed to be, so Hairy suggested I make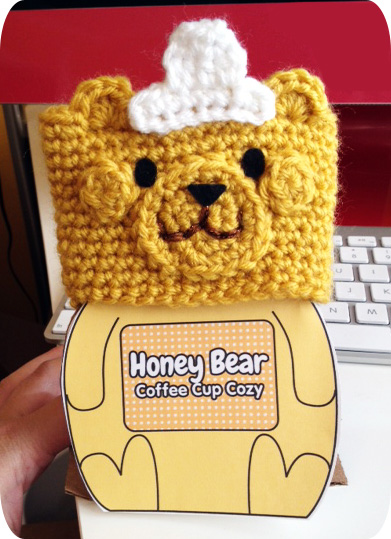 packaging for it to make it more clear. However, I can't put every cozy in a package, because displaying them in the booth might become kinda weird. So I ended up making one little cardboard stand for show. Hehe. Kinda janky but kinda cute. I am going to see if Kinko's will laminate it for me cuz Manda jammed up her laminator!
I will put this guy next to another cozy on an actual to-go cup.