I have been flying back and forth between my house and my parents' house and not really planning outfits at all.
I went to the J-Pop Explosion art show opening tonight and wanted to put a little more effort into my outfit than tshirt and jeans, but I was in a real rush and had no idea what the heck I was doing. Hence, this: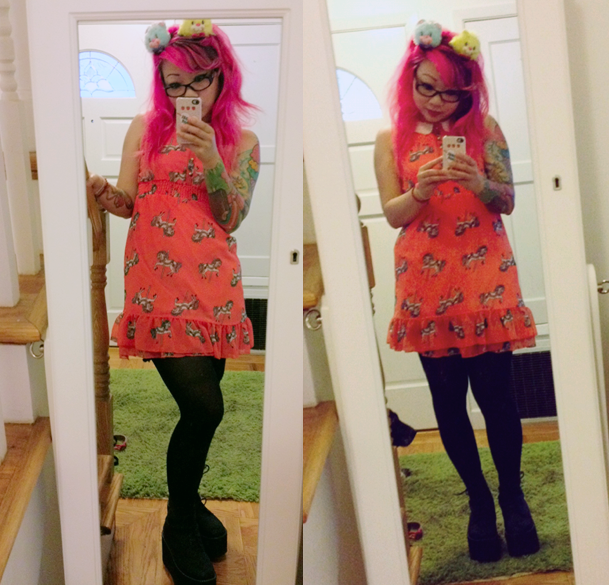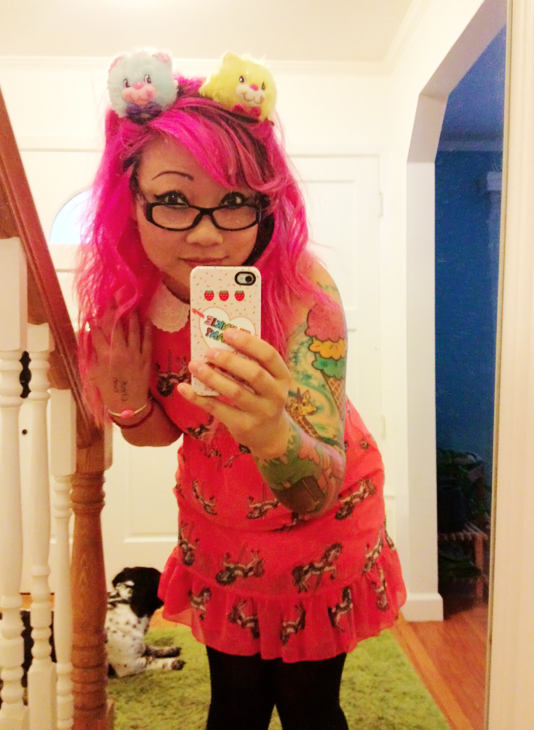 Obviously, there is NO RHYME OR REASON to any of this!!! I don't know what I was thinking!
First I picked the dress. It's cheery orange with cute carousel horses on it and my beloved peter pan collar, from ModCloth. Then came the shoes, NastyGal x Jeffrey Campbell, which you can't even see anyway. Then my hair felt very unadorned, so I slapped my YumYums coin-purse/hair clips onto my head. DONE. YIKES!