This was my most favorite part of my latest collab with Onch Movement. Giant crocheted pretzel pillows inspired by his signature pretzel necklaces!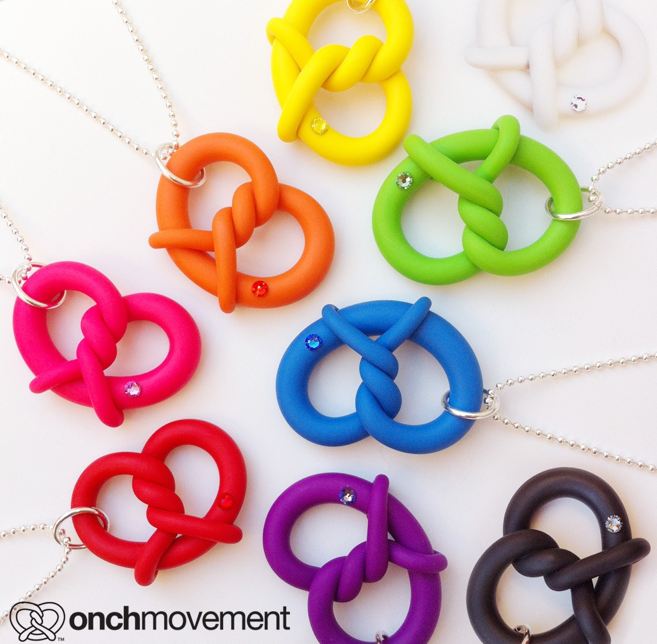 Here are the pillows as well as other BANG pop-up shop items at Royal/T, all for sale there until July 14!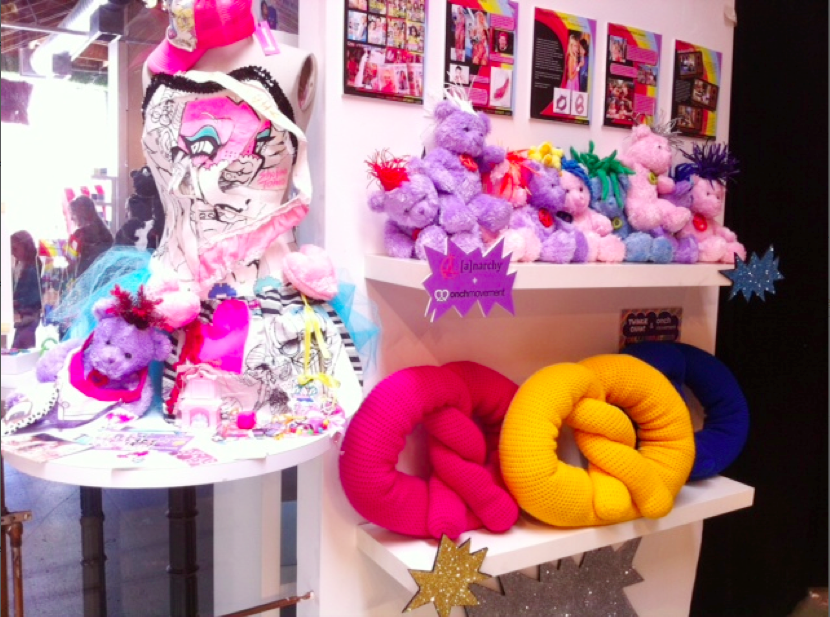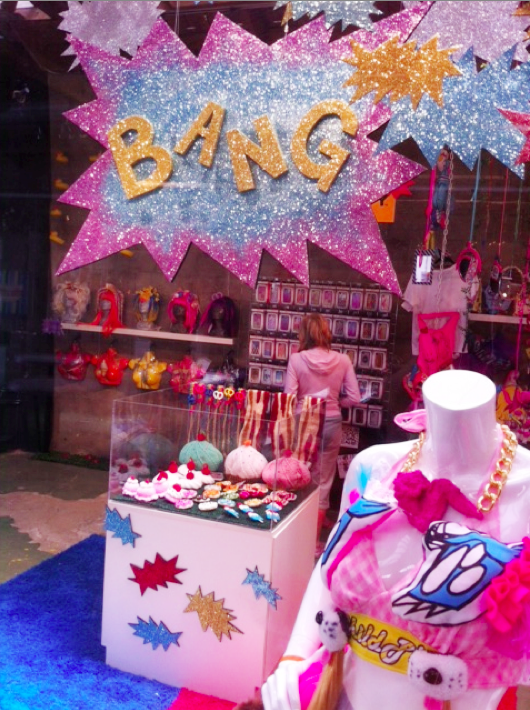 You can see in that center display box some cupcake hats, bacon wraps (new item based on Onch's bacon necklace,) whipped cream mini-berets (also new and exclusive!), and a bunch of other sweet goodies!
A word about the pretzels: I am SO happy and RELIEVED to be able to show you these pictures, because, for a couple days, these goodies were MISSING IN ACTION due to a postal snafu. We were beside ourselves. I was so bummed to not be able to show Onch all the goodies and a bit embarrassed that there would not be very much Twinkie stuff at the pop-up shop.  It seemed hopeless until this morning when apparently Onch's neighbor said that HE had been delivered Onch's boxes!!!
So please go say hi to all the goodies. They have had a grand adventure and are happy to be home at Royal/T!