Hairy and I are back from visiting London and Ireland. I have quite a few photos but thought I would start with my book signing/crochet cupcake party at All The Fun of the Fair off Carnaby Street. (Click the link to see the shop's blog entry about the event with LOTS of photos!) Pretty much all the photos I'm posting are stolen from All The Fun of the Fair, and lovely ladies Boopetta, Little Miss Delicious, Tet's post in my Ravelry group, Cakemix, and Cat from Cut Out & Keep!
A few days before the event, we were in the 'hood and decided to scope out the adorable venue, but the shop was closed!
On the day of, we bought 2 dozen cupcakes at Candy Cakes. It took a little while because I didn't realize that buying 2 dozen cupcakes was a to-do there, and it was a bit of a mess but worked out ok! Then we ran upstairs to the shop, only to realize that Zoe from the shop had also baked a bunch of cuppies at home!!! Cupcake overload!
Here's a snap that Hairy took before he went to find some manly stuff to do.
And here are the rest of the photos that I done stole: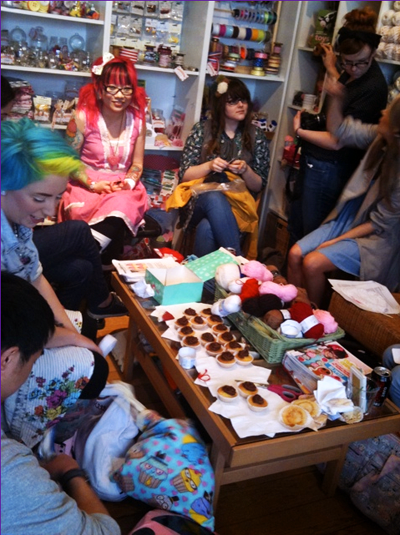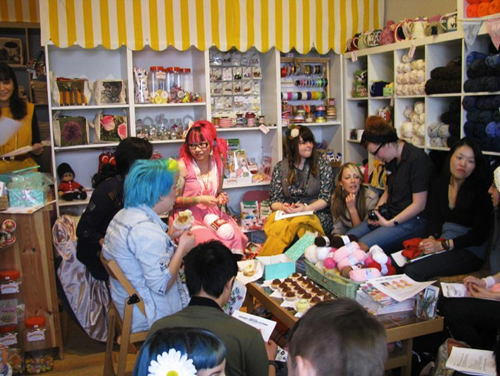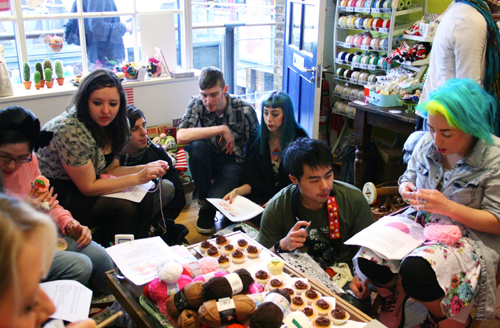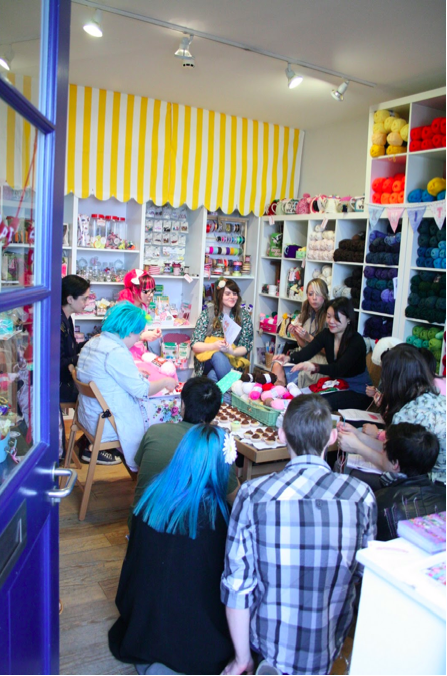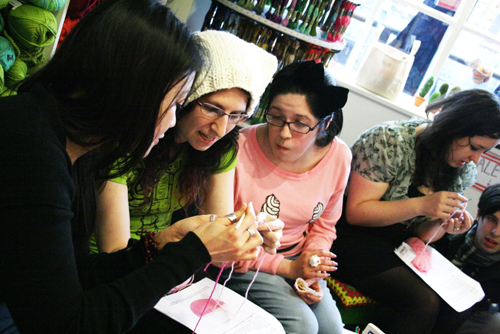 It was really cool meeting new friends and some of my girls from my my Ravelry group, and also my cousin, and two reps from my book publisher came out to support! I also got to meet some of my cute Twitter buds like Teese and Little Miss Delicious. All in all it was a joy to hang out with everybody and maybe a once in a lifetime opportunity to have us all in the same room. Too bad we can't do that every week! Frankly, I was a bit nervous and anxious about it beforehand because I'm pretty much an introvert who spends all day alone working with the dogs, but the event was super duper fun, and I appreciate everybody who came :).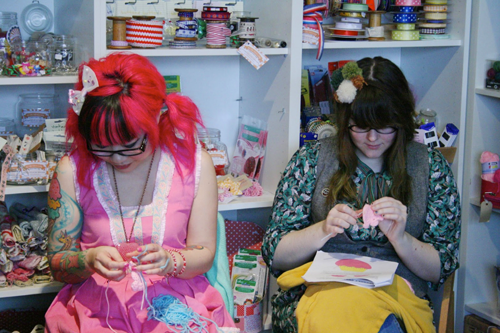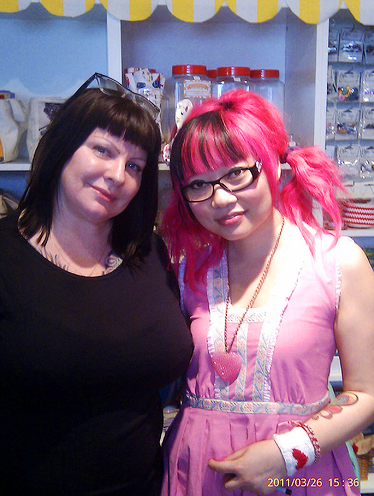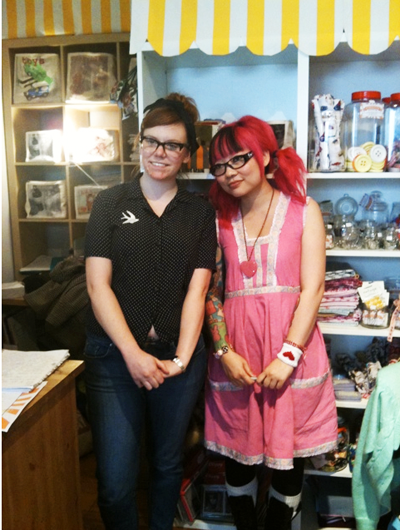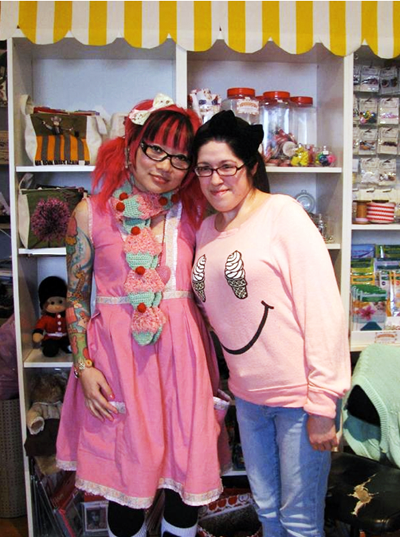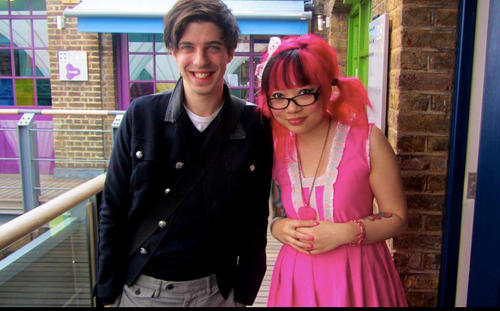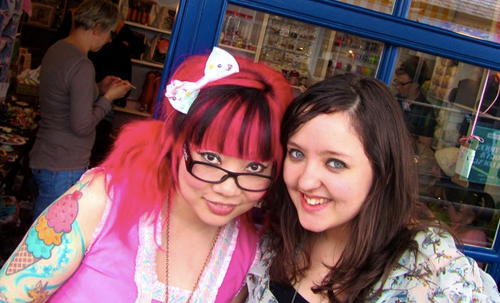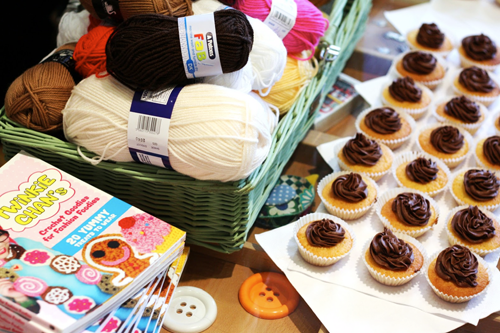 Oh yeah! I forgot to mention that there was a giant 500,000 people protest against the government that day, too. Hairy and I experienced a bit of it on the way back to our hotel from the book event. Loads of people in the streets. Tube stations closed. Traffic everywhere. TopShop got hit with giant paint splatters. I hope everyone made it home without too much ado!!