This is a video demonstrating my current regimen to cure The Cough From Hell:
Also snapped some photos today of some stuffs (you'll see I'm wearing the same thing in all of the vids/pics from today!).
Beth from Jus Shar Designs worked on a little sweater with/for me and it's really really cute!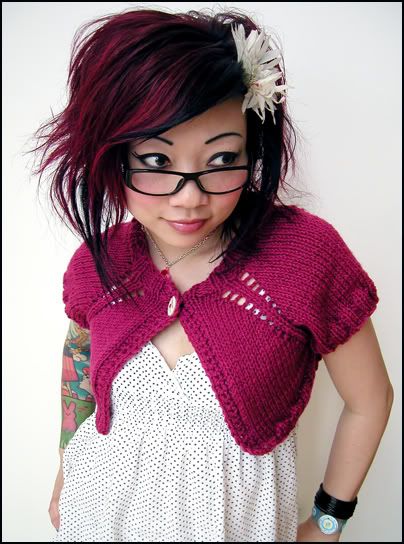 Here is a peek at one of the things I'm putting together for a boutique/website in Boston.
Yellow cake with chocolate frosting is not only Renee's favorite, but Hairy's, too!
I must now return to editing images for a good website update. Hopefully next week I will finally post up the sweetshirts/sweetpants, some pins/brooches, and some felted ipod cozies. Yay! Ok back to work.