Hi Gang!
I hope you all get a kick out of the new website design. I had a few giggles while drawing it, I must say!
In the past, I had been blogging at Livejournal where you can scroll through some past entries, but I will be updating more right here from here on out!
Here is a pic of some pins/brooches I finished last night and will be posting on the site when it goes up!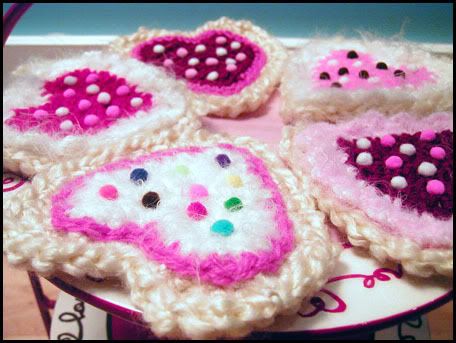 And just in case you missed it on LJ, here is a short video clip of the cute astro-turf doggie ramp that my guy Hairy made for our pup Bibi since her little legs were too short for her brand new doggie door!