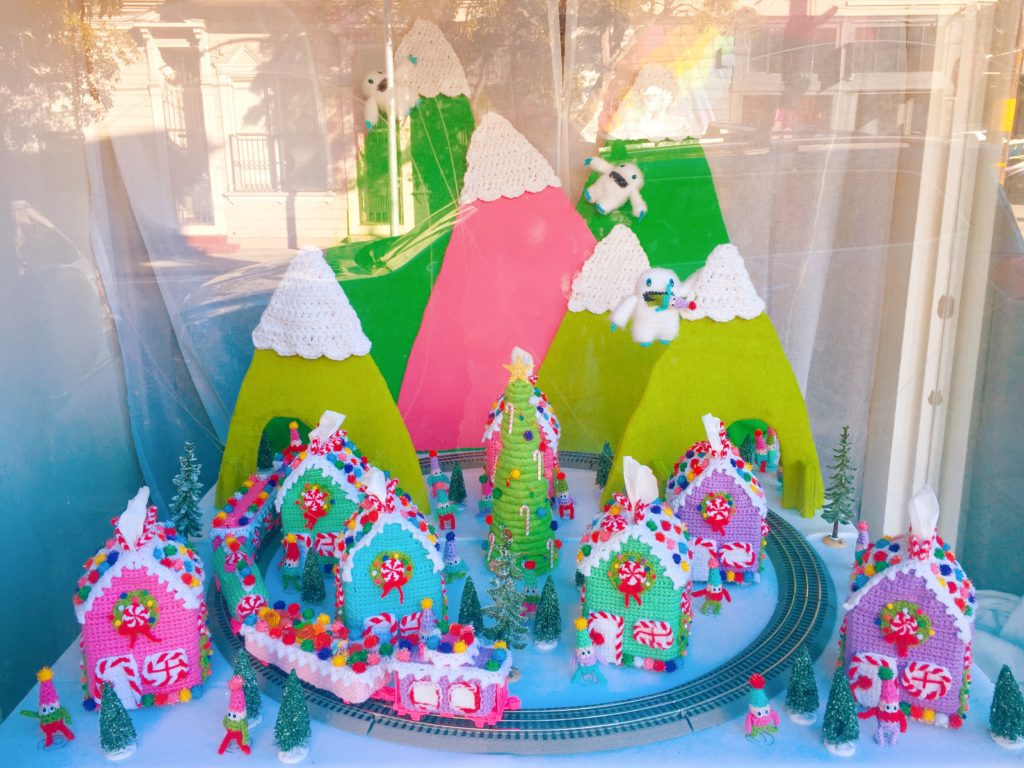 If you've been following my social media at all, you'll know that I designed and crocheted this little pastel gingerbread village for my local yarn shop, ImagiKnit, here in San Francisco. With a full-time job, I definitely would not have been able to pull this off without help from two of my trusty crochet elves and my bff. It was a team effort! And we made a village!
Here's a video of it in action, because the coolest part of the display is the yarn-bombed electric train!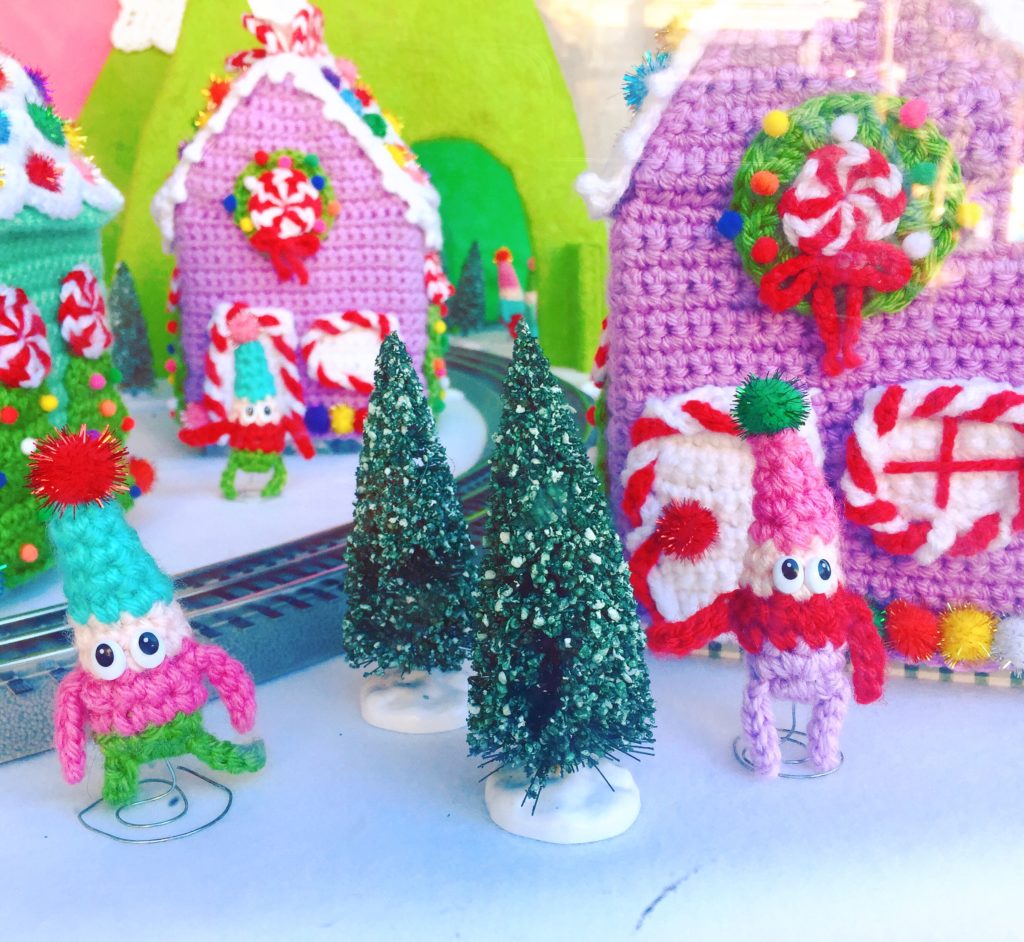 The little people/elves that inhabit this village were heavily inspired by Mochimochi Land's gnomes. I made little wire stands for them so that they could stand up in the display.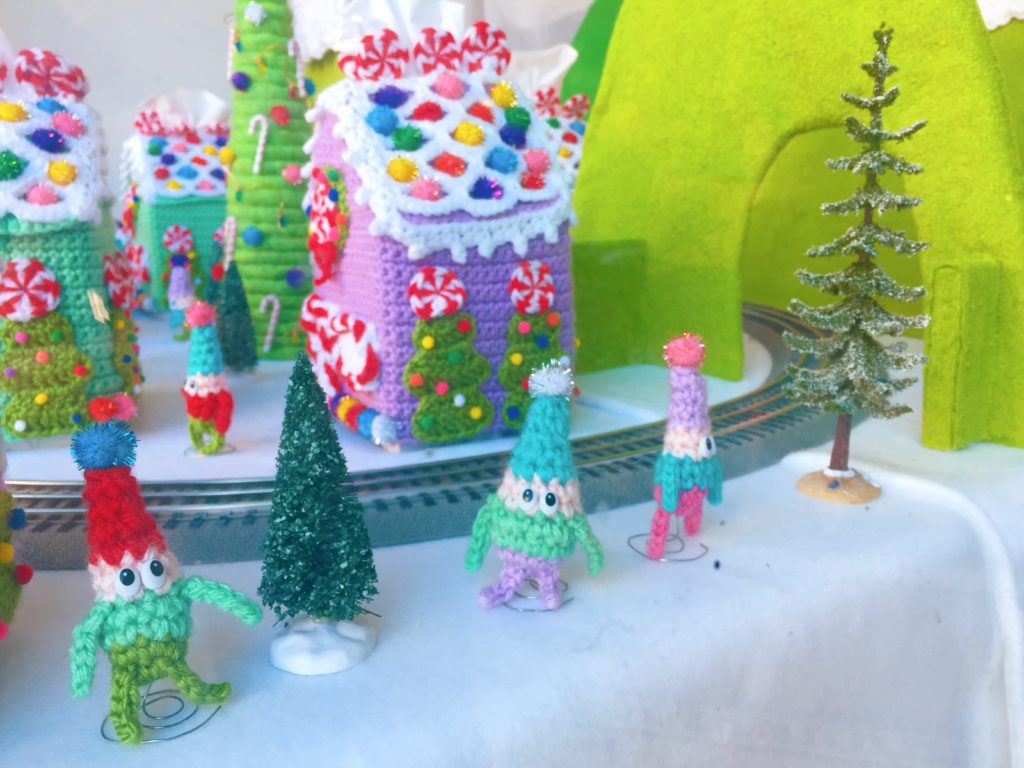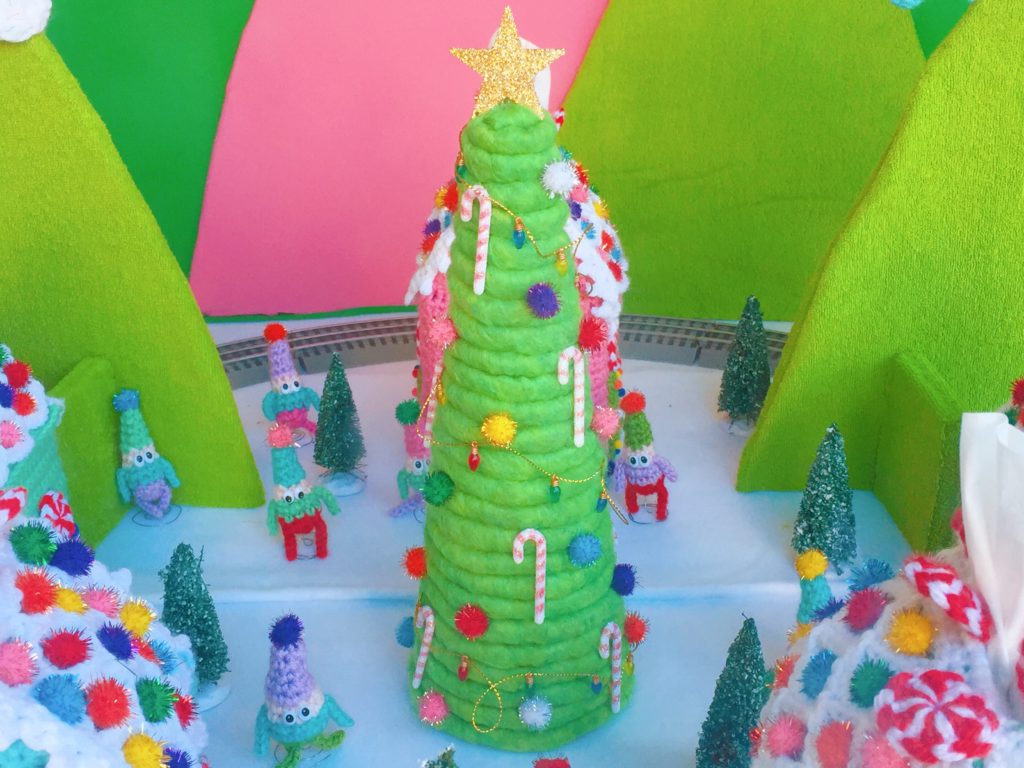 Manda helped me lay out the village, and we decided that a Big Tree in the center would be perfect. Time was really not on my side, so while I would've loved to crochet a tree, I decided to yarn-wrap a styrofoam cone instead. Still cute!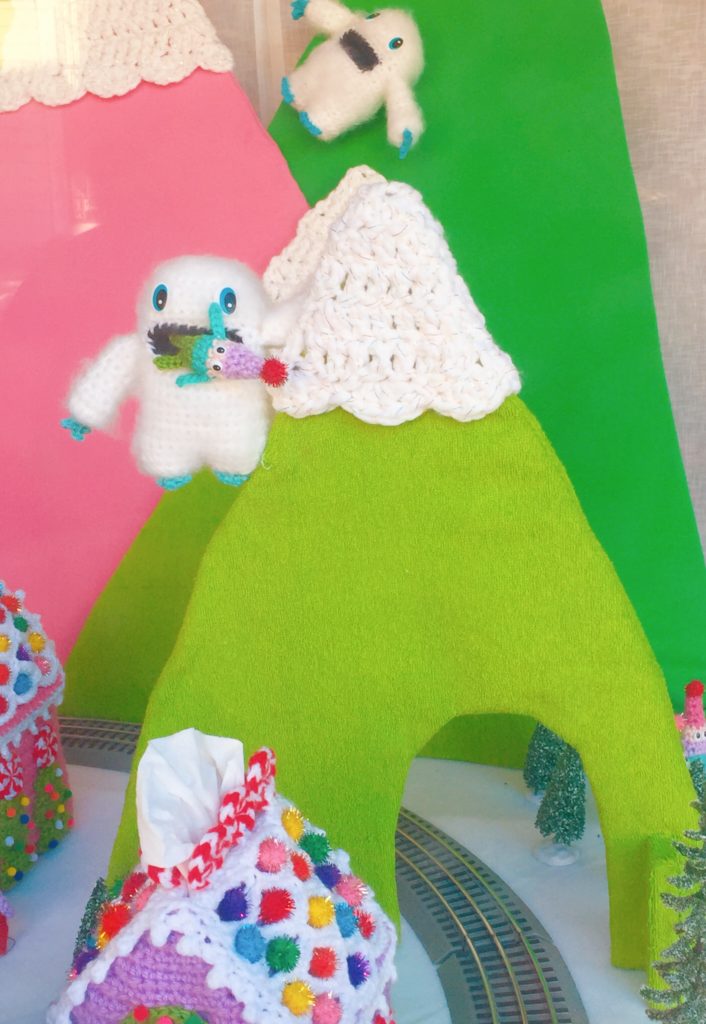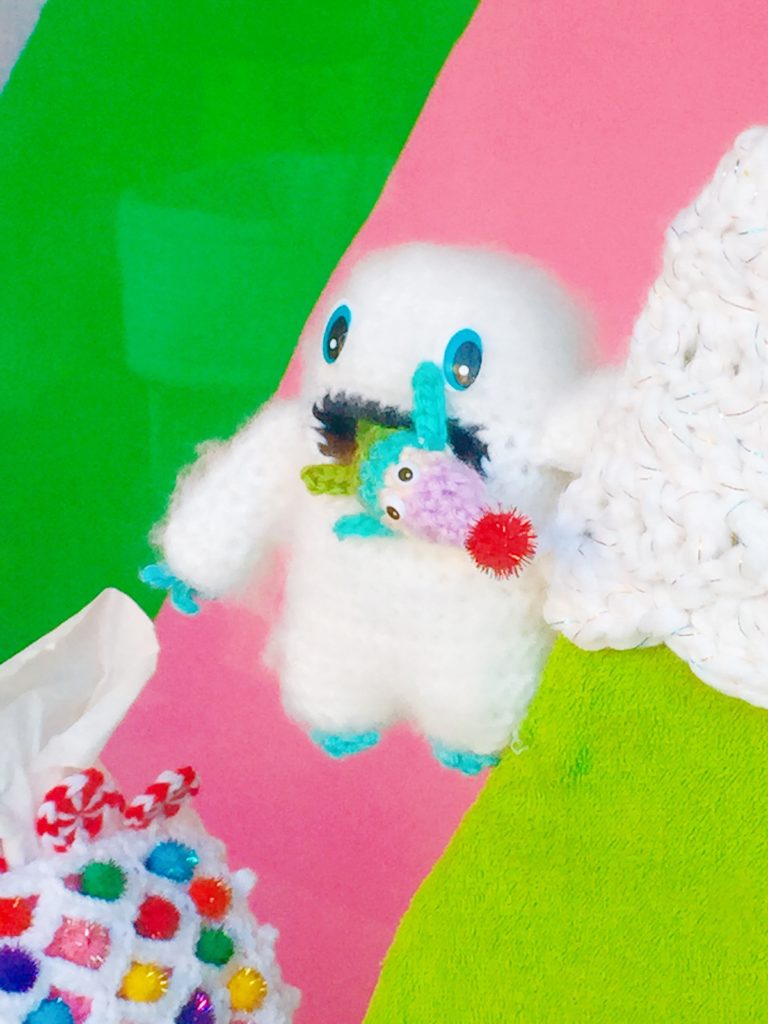 And no snowy village is complete without abominable snowmen or yetis! This pattern is based on the Abominable Snowman crochet class I have on Creativebug, but this one is a bit smaller and constructed slightly differently. While I was taking photos of the window, a woman and her son were watching the train go around. When her son realized that the monster was eating a person, he said he didn't like it! Sorry, kiddo!
I hope that if you're a Bay Area local, you'll get a chance to stop by ImagiKnit. If the train isn't going, just ask them! I'll provide links to various crochet patterns in this project in the next few blog entries.