Hello! So…! The app that I used to run my blog ads, PassionFruitAds, seems to have gone belly-up sooner than they had announced… the website suddenly no longer exists, their Twitter has been suspended, and they owe a bunch of bloggers (including me) a bunch of money. I'm still hosting a giveaway even though you can't see any ads running in my sidebar at the moment, but I hope to figure out a new blog ad situation in the new year. I have been thinking about some changes, but we'll see how everything shakes out when I am able to devote more time to it!
I really love how colorful this giveaway is. It's right up my alley!
One lucky winner will receive: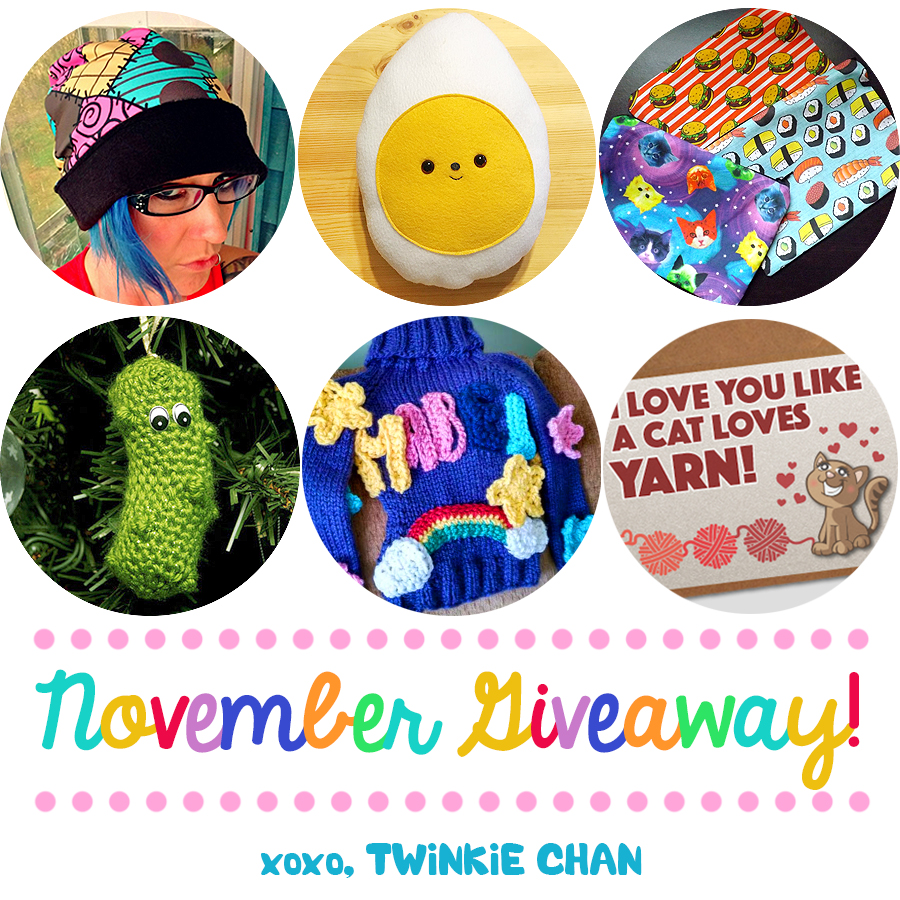 1. This month, The Geek Garden is offering you your choice of her brand new slouch beanie! These can be made with just about any of the fabrics in her shop! Be sure to follow her on IG @poppysgeekgarden as she'll be having a Black Friday-Cyber Monday sale. She's also offering Free Shipping within the USA on orders of $50+ in November with code TWINKFREE.
2. A super cuddly and soft Egg Plush from Nellie Le, because who doesn't love eggs?! If you're in the LA area, she will be at DesignerCon this weekend at the Pasadena Convention Center. Come visit her at Booth #235! (P.s. I'll be going to DesignerCon, too… not to vend, but just to shop!)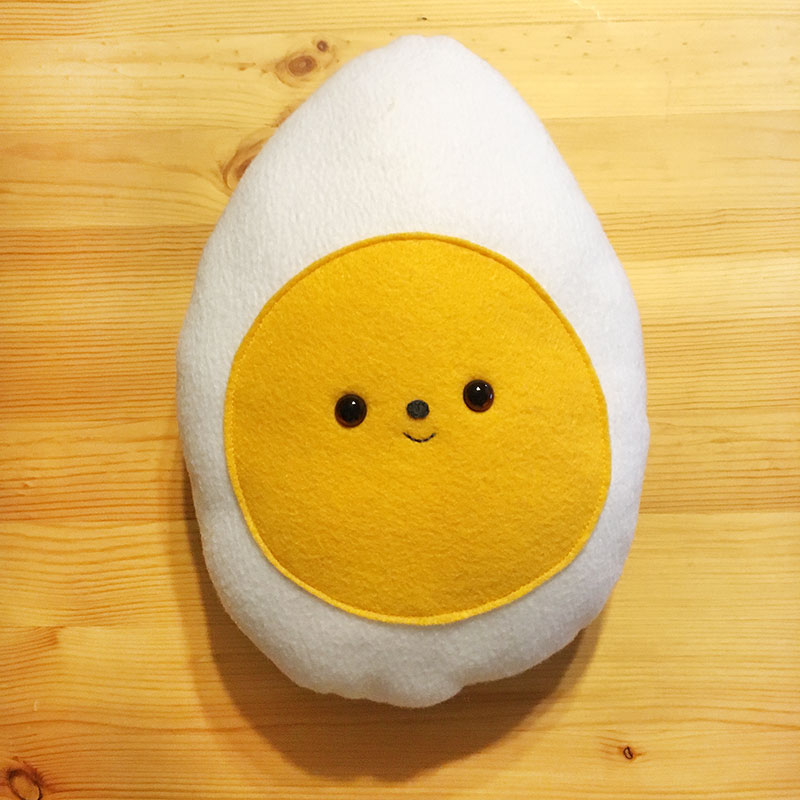 3. A trio of 7 3/4″ X 5 1/2″ make-up pouches by A Little Geeky, made with her original fabric, backed with breathable easy view black poly mesh. Sushi, Cheeseburger and Rainbow Galaxy Cat! She has a great selection of holiday gifts. Use coupon TWINKIELOVE for 20% off $30 or more!
4. A $25 gift certificate to shop at Knit Kritters, filled with knit/crochet patterns and also ready-made items!

5. A Kitty Love gift pack from Oh Boy Love It! including a card, 2.25 inch pin, 2.25 inch mirror & 1 inch pin.  Black Friday shoppers can use the promo code LOVEBFRIDAY to save 50% in her handmade shop.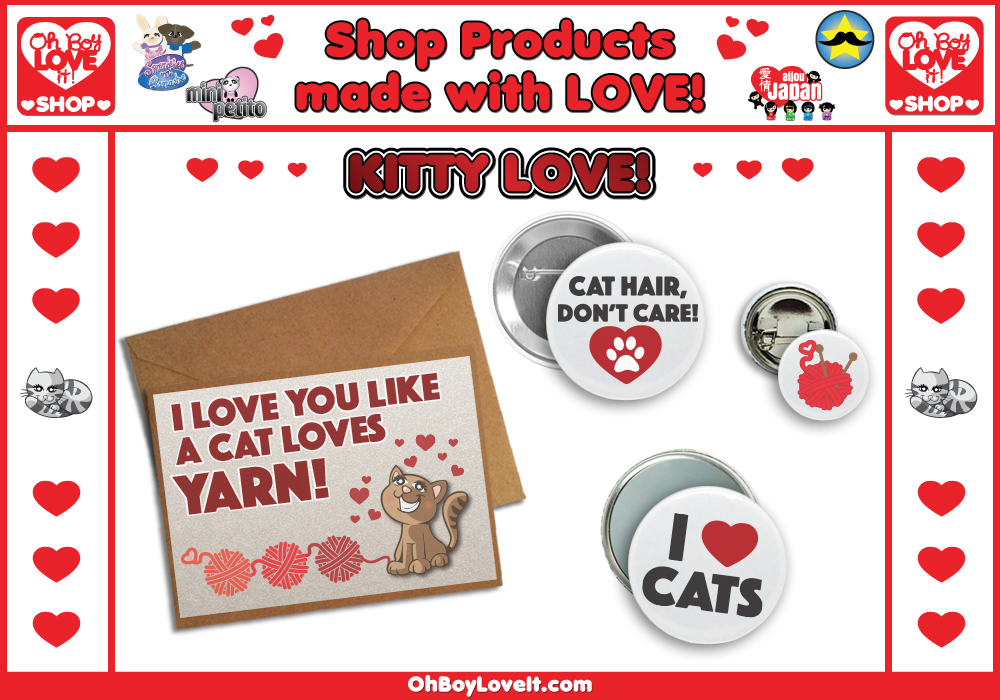 6. A Christmas Pickle… from me! If you don't celebrate Christmas, he's still a really great, sparkly picklebuddy :P.
Just use the Rafflecopter widget below for all your chances to win!
Giveaway is open worldwide, for ages 18 & over, and will run for a week until Friday night, November 25th, at midnight PST. Winner will be chosen randomly via Rafflecopter/Random.org, and winner must reply to my email within 24 hours, or I will randomly choose a new winner. No purchase necessary. If you live outside of the United States, please note that while my blog sponsors will cover the cost of the item and the shipping, any customs or duty will still be your responsibility. Good luck! Please make sure my email address can get through your spam filters! I will only be contacting winners via email: twinkie@twinkiechan.com
P.S. NO giveaway accounts! Thank you! A giveaway account is a social media account that you use solely for giveaways.
a Rafflecopter giveaway