Did you finish your taxes? If you did, treat yourself to my April blog sponsor giveaway! If you didn't, you still got time… get on it … and then enter the giveaway!!
Thanks so much to my awesome and generous sponsors. ONE LUCKY WINNER will receive the following:
A Bake or Die necklace from Jubly-Umph!
2. A Fairy Tale Giveaway pack from Yozo Craft! This pack includes: 2 x stickers, 1 x sticker flake sacks, 1 x jacquard ribbon, 1 x mushroom thread spool, 1 x wooden clip set (3 clips as a set), 2 x matchbox stickers set, 1 x masking tape, 1 x fat quarter cotton linen blended Kokka fabric, and 1 x necklace. Yozo is also giving away the exact same pack on their Facebook page, so pop on over there to enter to win that giveaway, too!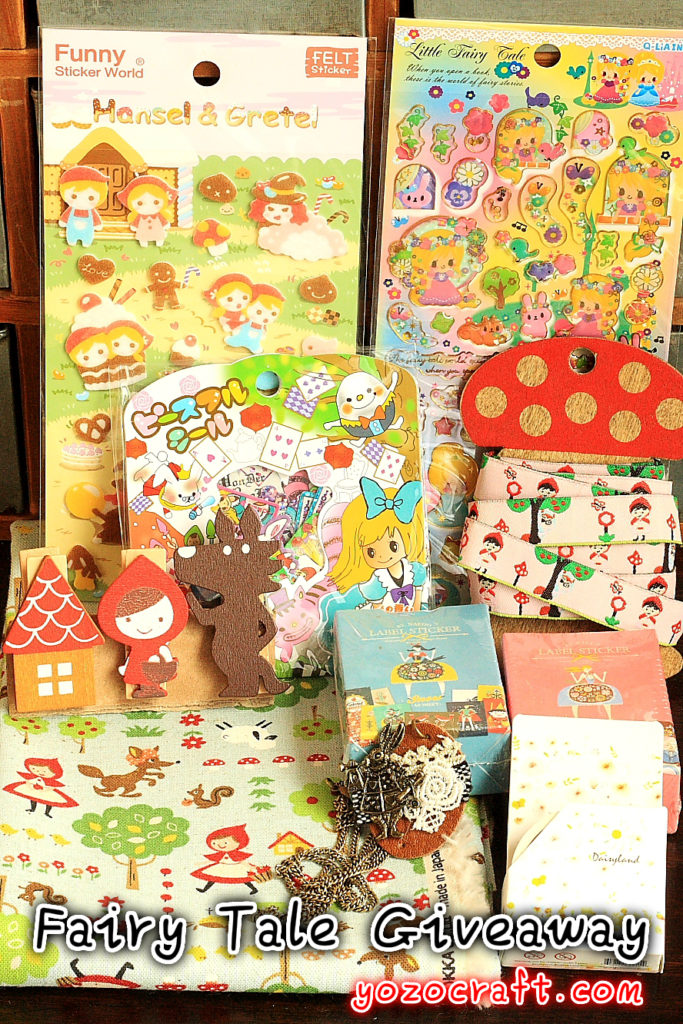 3. Make all your dreams come true with a magical unicorn acrylic stand and unicorn bag charm from Zambicandy! Also, Zambi will be attending http://www.fanime.com/ artist alley at the end of May and https://www.a-kon.com/ at the beginning of June, so give her a visit in person!
4. A cute & fun set of cards for any occasion by Nellie Le!
5. A $25 gift certificate to shop at KnitKritters!

6. A glitter bow enamel pin from Unicorn Crafts!
7.  Your choice of TWO custom made crochet hooks from The Spotted Hook. You choose the size, handle style and colours. Value is $34aud.
8. "The Best Seat in the Universe" 8″x8″ print (value $20) from Meu! Cats can get quite territorial, always searching for the best spots to relax. Meu takes that notion to a whole other level!
Just use the Rafflecopter widget below for all your chances to win!
Giveaway is open worldwide, for ages 18 & over, and will run for a week until Saturday night, April 23rd, at midnight PDT. Winner will be chosen randomly via Rafflecopter/Random.org, and winner must reply to my email within 24 hours, or I will randomly choose a new winner. No purchase necessary. If you live outside of the United States, please note that while my blog sponsors will cover the cost of the item and the shipping, any customs or duty will still be your responsibility. Good luck! Please make sure my email address can get through your spam filters! I will only be contacting winners via email: twinkie@twinkiechan.com
P.S. NO giveaway accounts! Thank you! A giveaway account is a social media account that you use solely for giveaways.
a Rafflecopter giveaway