It's your favorite time ! It's giveaway time!
Thanks so much to all my wonderful and generous blog sponsors for the prizes! One lucky winner will receive:
A beautiful brooch from Jubly-Umph's new vintage-themed collection!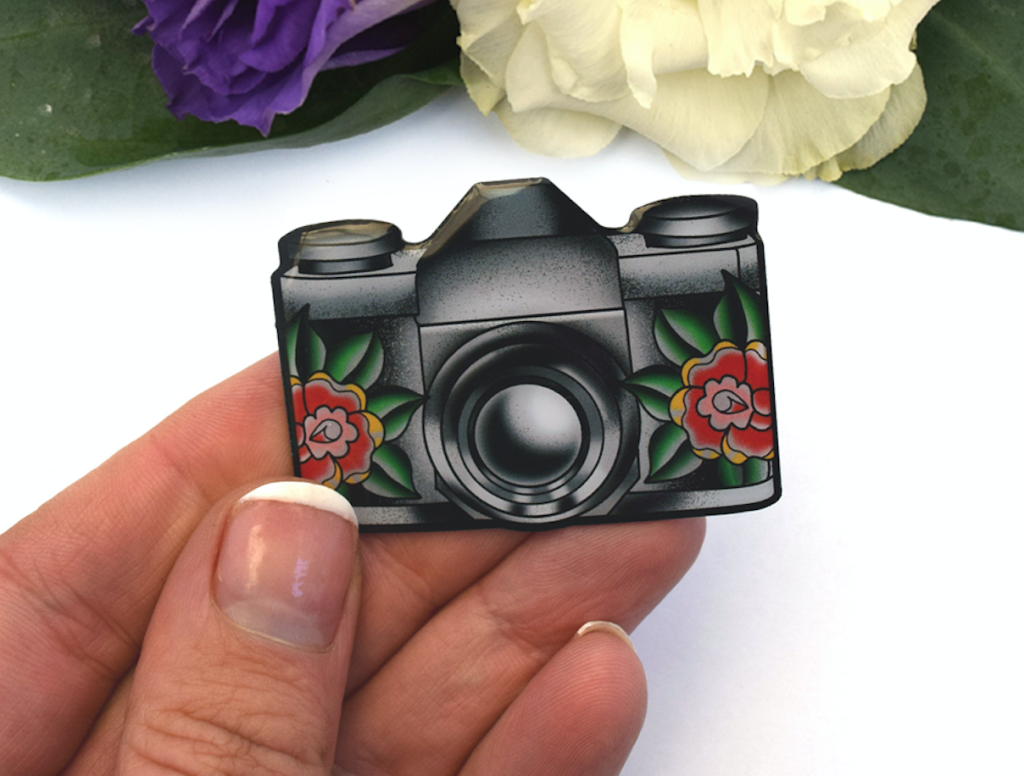 2. Meu has put together two items that represent a feeling of blissful relaxation! A "Blissful Beats" greeting card (perfect for sharing with some soulful company), and a 2″ sleepy meu pin, made out of laser-cut wood.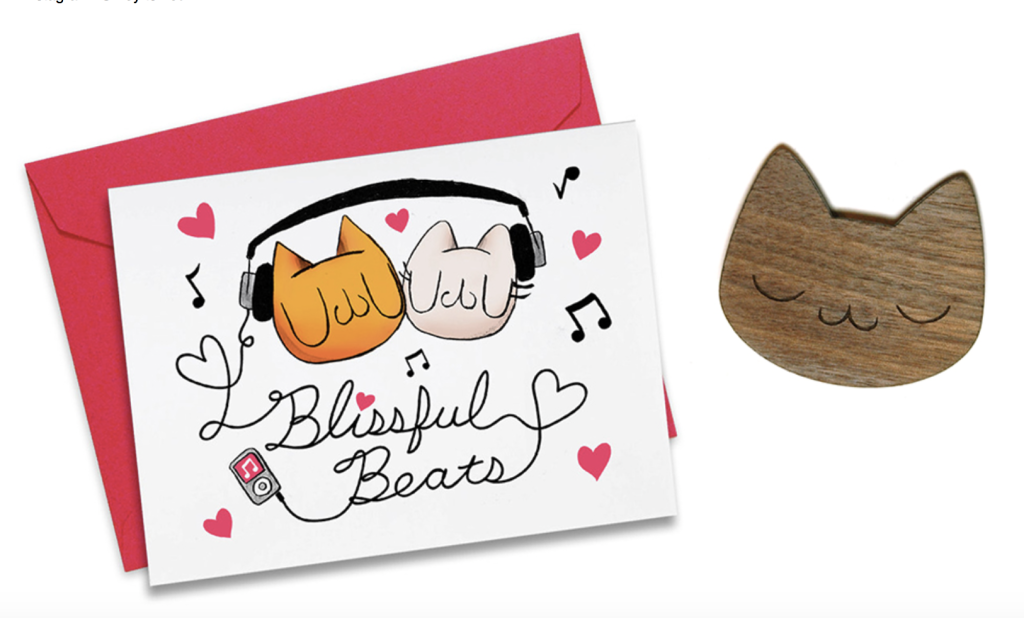 3. A copy of The Big Acorn Race: A Story with Crochet Patterns and Projects ($18.95 US) by Jennifer Olivarez. The Big Acorn Race takes readers on an adventure in a colorful crochet world and then provides over 15 crochet patterns and projects to make the characters and items from the story. This book is 8.5 x 8.5 inches, 76 pages, full color, and available on Amazon.com at http://amzn.com/0692626441. Jennifer also provides free whimsical crochet patterns on her website, www.SquirrelPicnic.com.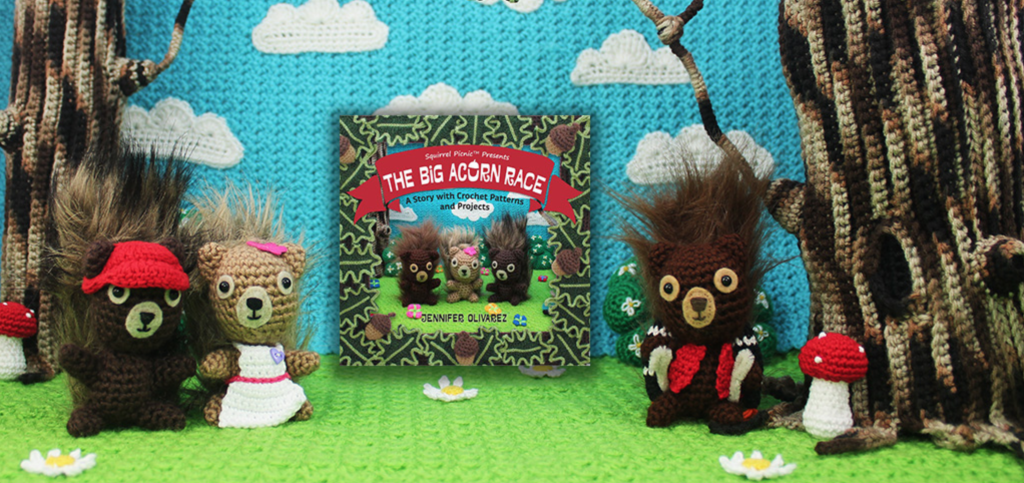 4. A cute T Rex enamel pin from Unicorn Crafts!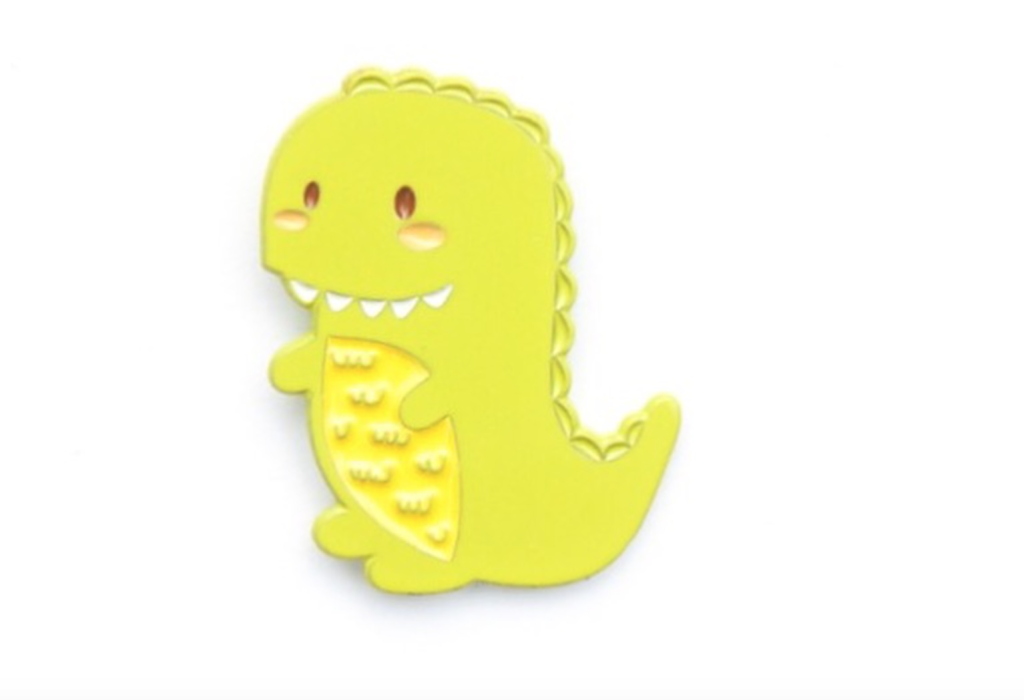 5. "Dust Bunny" record by Twink, the toy piano band. A new album of whimsical toytronica on multi-color splatter vinyl with gorgeous cover artwork by illustrator Kate O'Hara. Hear all of Twink's albums on Bandcamp: https://toypianoband.bandcamp.com/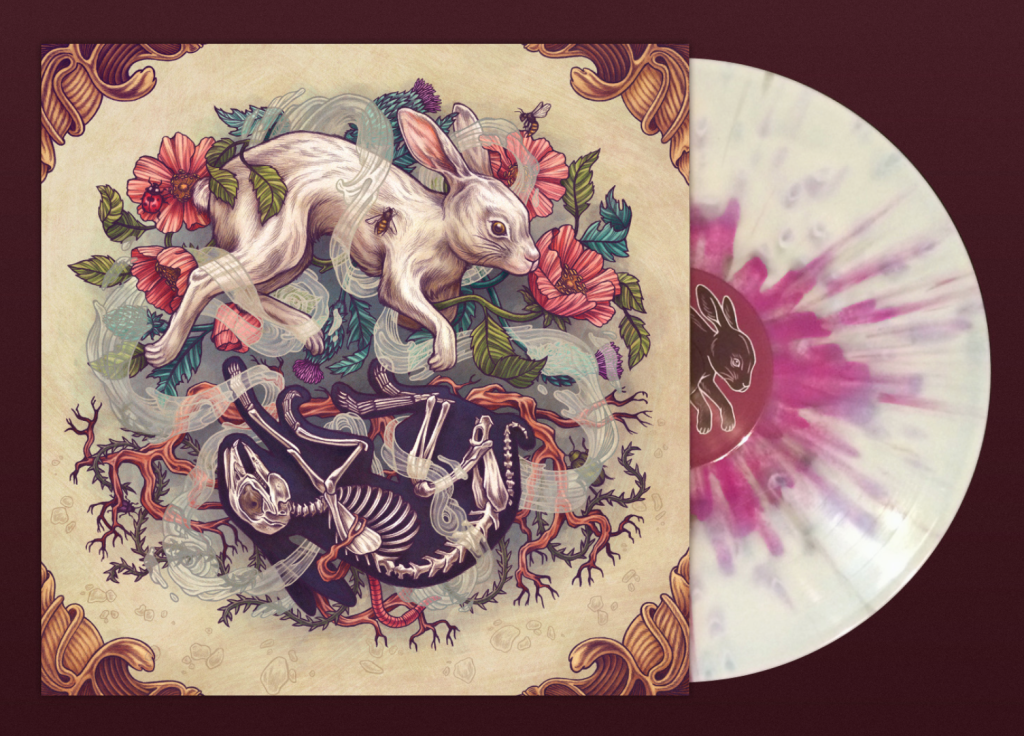 6. What's better than a cute little burger with fries? This set of two 5×5 prints from Nellie Le to remind you of the perfect combo!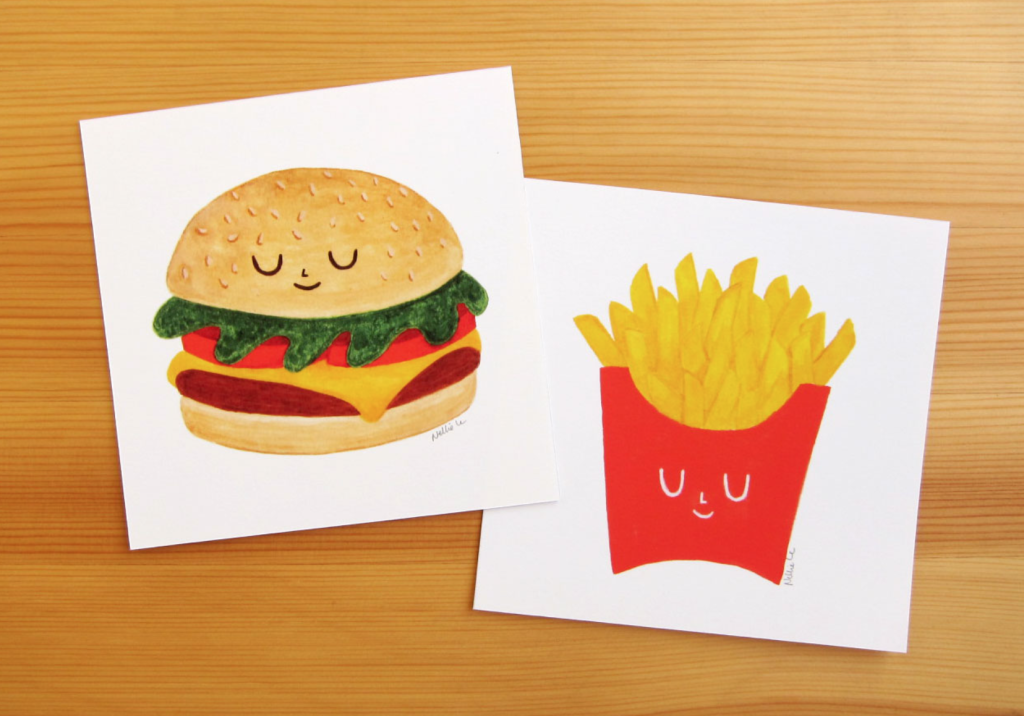 7. A $25 gift certificate to shop at Knit Kritters!

8. A crochet hook from The Spotted Hook's Crystal Collection (http://etsy.me/1nKBpPe). "Each crochet hook is made by hand in my home studio in Brisbane, Australia with a lot of love, care and attention to detail. Bright, funky colours with sparkly little polka dots mean they are sure to being a smile to your face every time you use them." The winner can choose the size, handle style and color!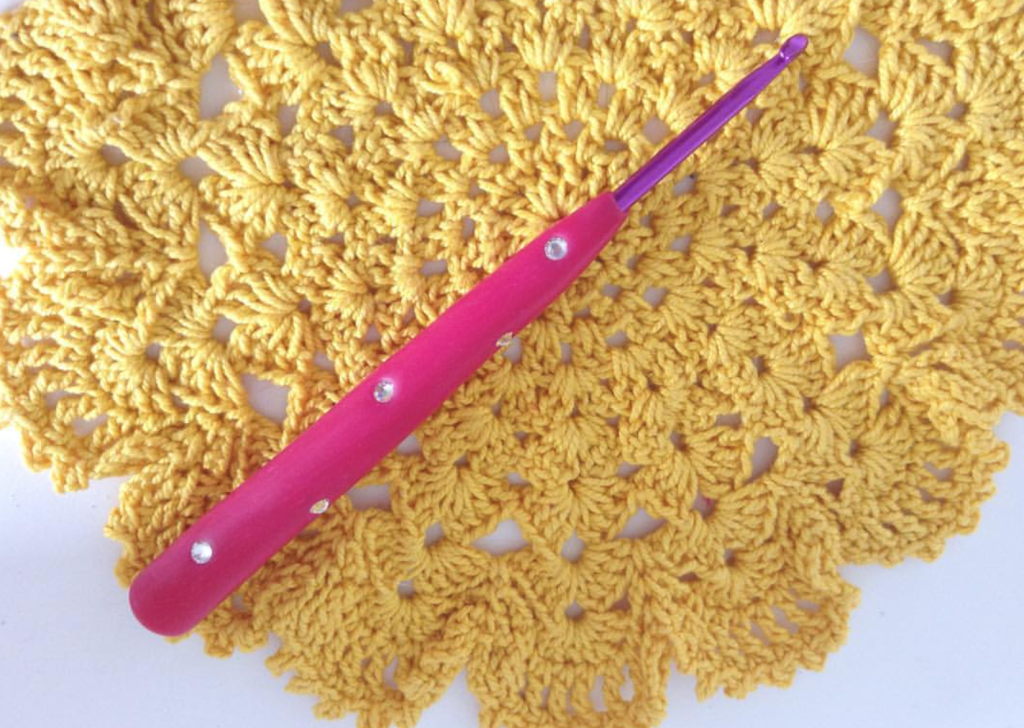 Just use the Rafflecopter widget below for all your chances to win!
Giveaway is open worldwide, for ages 18 & over, and will run for a week until Tuesday night, March 22nd, at midnight PDT. Winner will be chosen randomly via Rafflecopter/Random.org, and winner must reply to my email within 24 hours, or I will randomly choose a new winner. No purchase necessary. If you live outside of the United States, please note that while my blog sponsors will cover the cost of the item and the shipping, any customs or duty will still be your responsibility. Good luck! Please make sure my email address can get through your spam filters! I will only be contacting winners via email: twinkie@twinkiechan.com
P.S. NO giveaway accounts! Thank you! A giveaway account is a social media account that you use solely for giveaways.
a Rafflecopter giveaway