I'm so thrilled to work with Kawaii Box again to bring you guys a new giveaway! Kawaii Box is a super cute monthly subscription box filled with 10-12 hand-picked items from Japan and Korea, ranging from plushies to pouches to stationery to pens to candy to nail stickers and so much more. Shipping is free worldwide, and subscriptions start at $17.30/month. This is a great box to share with friends! It's jam packed with goodies! Manda's already been eyeing some of my items…. Let's take a look at the November box!
Here's what the box looks like when you first open it up. The thank-you card has a handy list of the items you will find inside.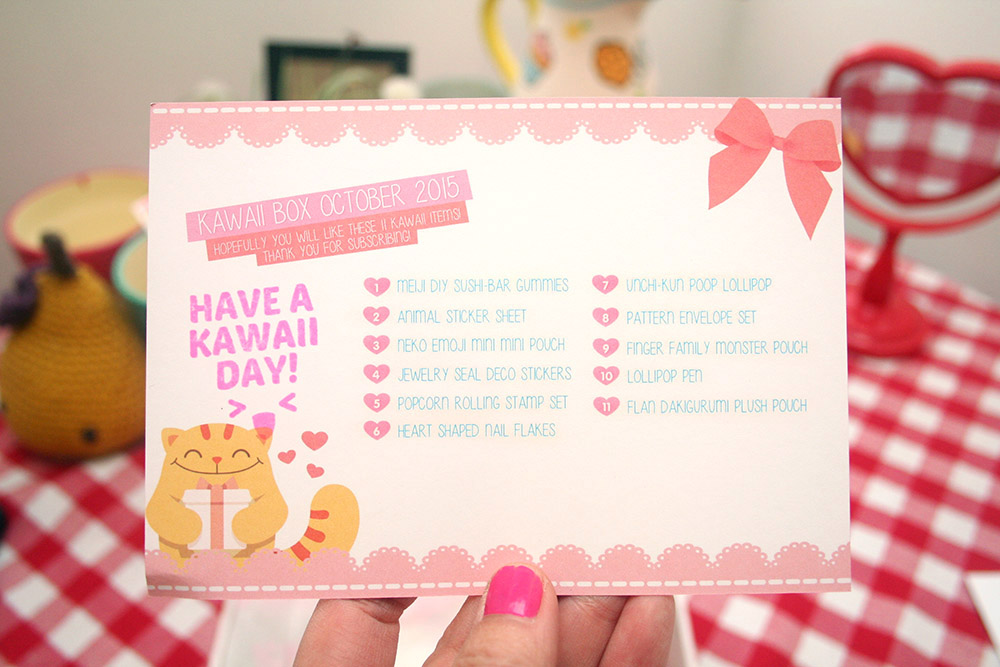 Sushi bar gummies! You get to stick the "rice" to the "fish" to make your own gummy combos. I know it sounds kinda weird, but I just opened them, and they taste just like the squishy sweet fruity gummies you're used to.
2. An underwater animal sticker sheet! They are also PUFFY.
3. A Neko Emoji mini pouch. How cute is this?!? You can put tiny treasures inside him or just dangle him off your purse for fun!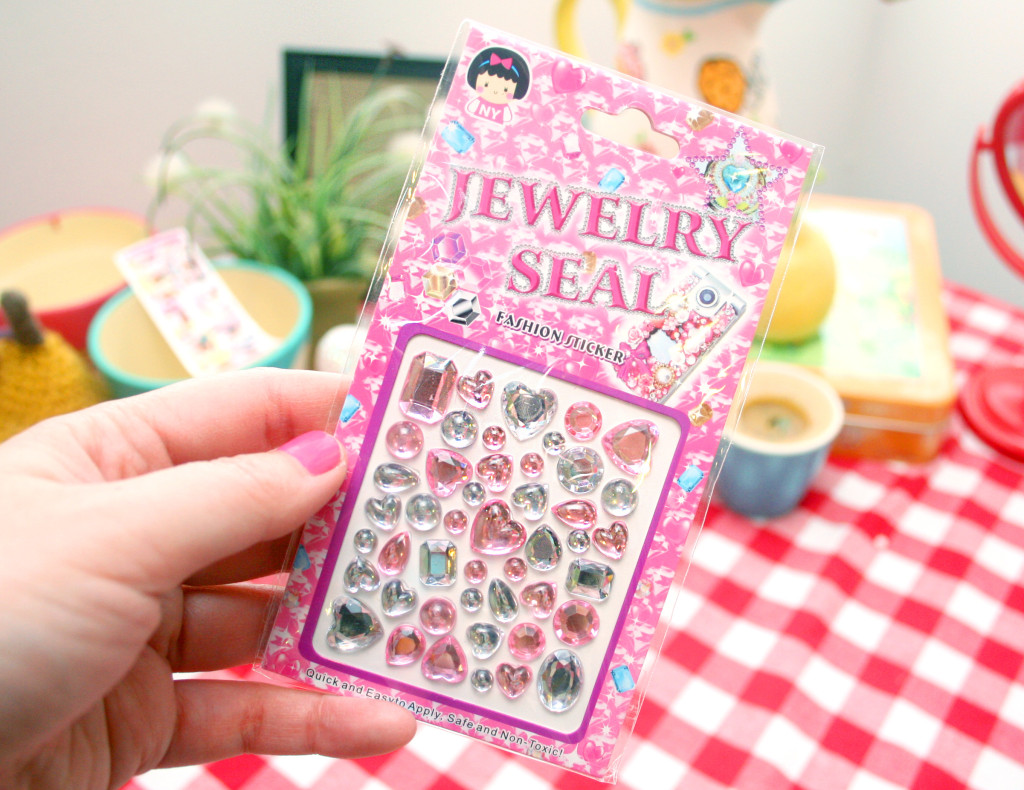 4. A sheet of deco stickers for you to bling out your phone and other gadgets. I think I might stick some on my laptop cover!
5. A rolling stamp set. I must admit, I haven't played with something like this before, so if you order something from my Etsy shop, I might just stamp and roll the outside of your package as an experiment!
6. Heart-shaped iridescent nail flakes. You know me and my nail art. I'm not good at it, but I do like playing with various stickers and doodads!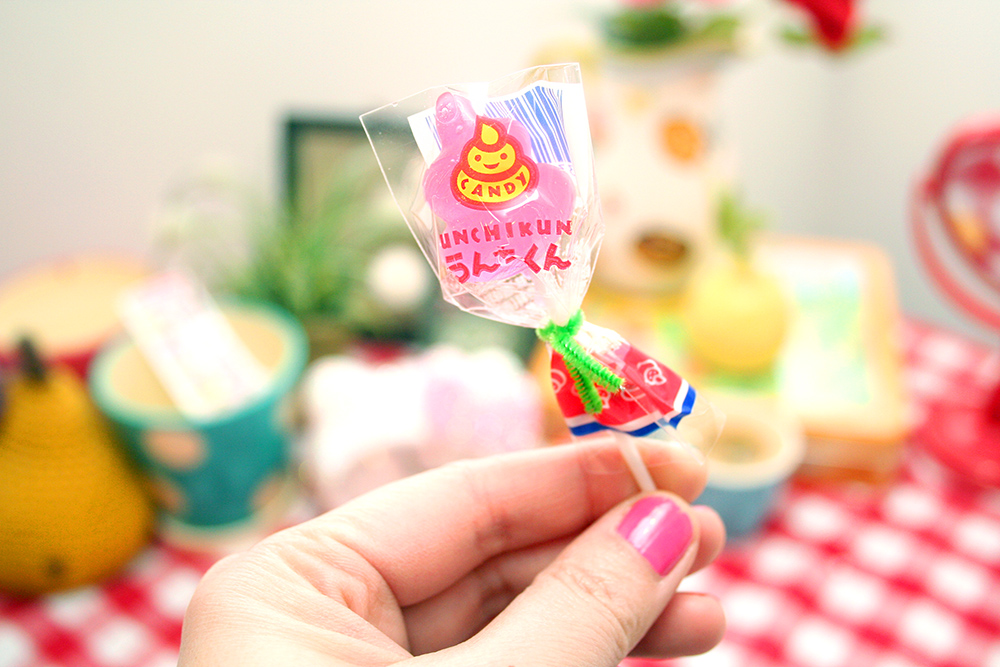 7. Unchi-kun poop lollipop. Don't worry. It's not poop-flavored. Just poop-shaped!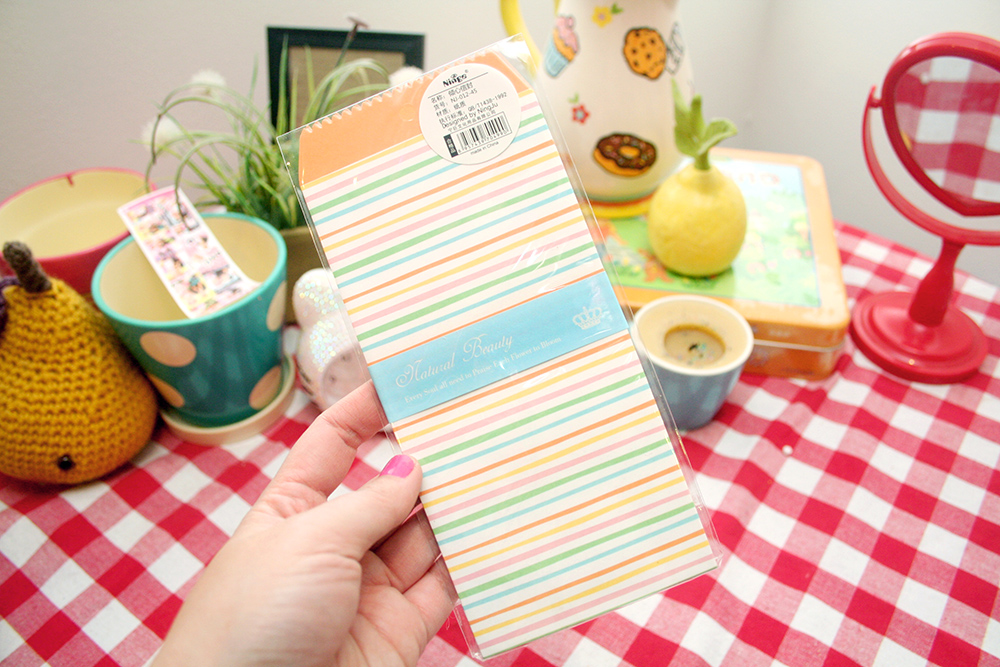 8. Candy stripe envelope set.  Cute colors! Even if you don't do much letter-writing, you can use cute envelopes like these for gift cards and gift-giving, or maybe even organizing your sticker collection!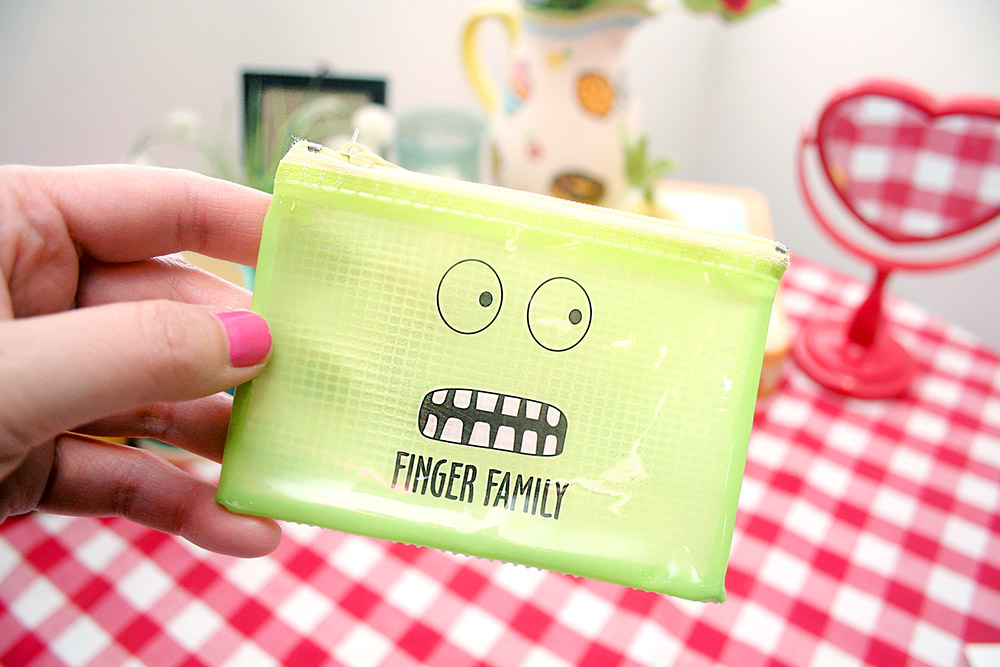 9. Finger Family monster pouch. I…. have no idea what the Finger Family is.  I googled it, but I'm confused. Are they toys? Is it a cartoon?? Tell me if you know!
10. A lollipop pen. I love keeping cute SMALL pens in my purse for emergency note-taking!
11. Flan Dakigurumi plush zipper pouch! I have never heard of Flan Dakigurumi before. Is it … related to FLAN!? Someone tell me! Googling wasn't helping much, but they are very cute nonetheless!
Here's everything all together!!! Quite a haul, amirite?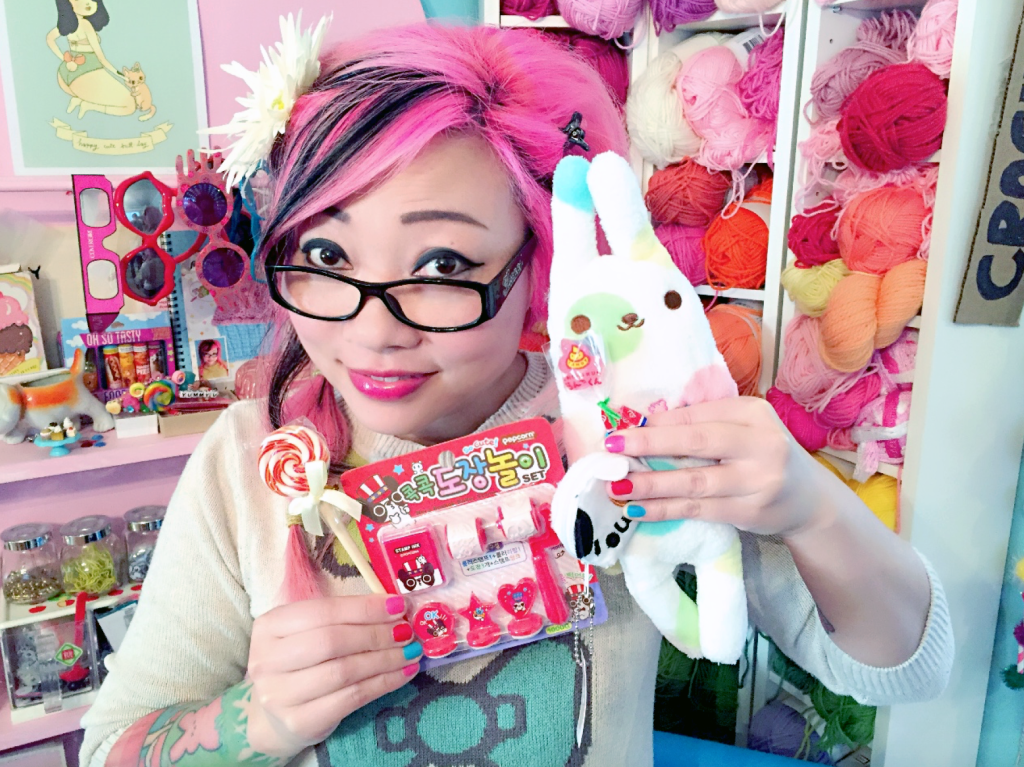 Enter to win our giveaway for a chance to win a free Kawaii Box of your own! Just use the Rafflecopter widget below. You have until Friday, December 18th! Open worldwide!
a Rafflecopter giveaway