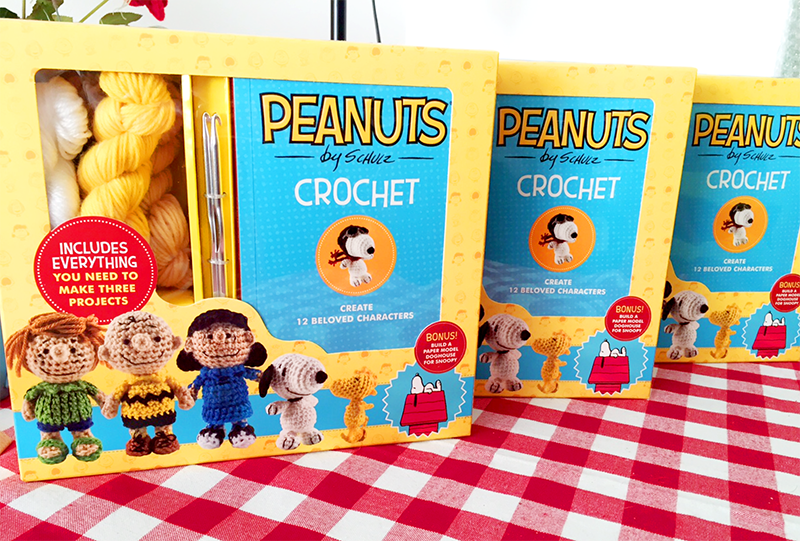 I'm giving away 3 copies of the "Peanuts Crochet" kit (affiliate link) by my friend Kristen Rask that I contributed 4 patterns to, so that means 3 winners will each get one!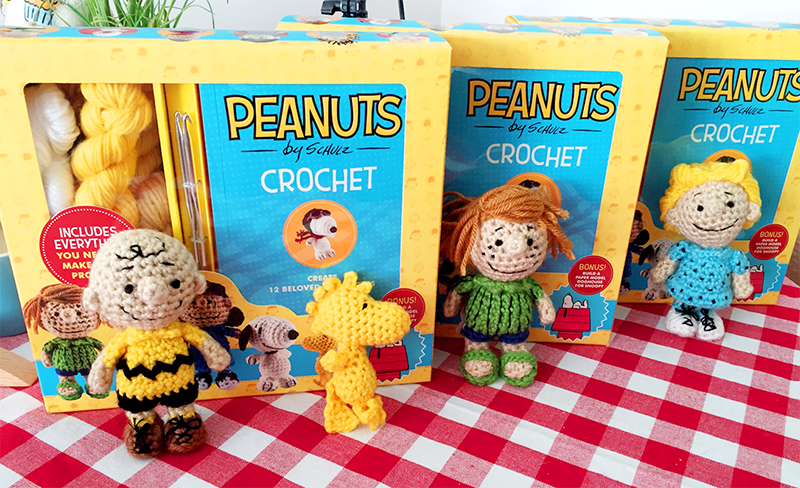 You can see the samples I worked up for the patterns I wrote: Charlie Brown, Woodstock, Peppermint Patty, and Sally. They are pretty small dolls, about 5 inches (or under, for Woodstock). Here is a full of list characters that are included: Charlie Brown, Snoopy, Linus (and his blanket), Franklin, Lucy, Sally, Peppermint Patty, Pigpen, Flying Ace Snoopy, Schroeder (and his piano), Woodstock and Marcie.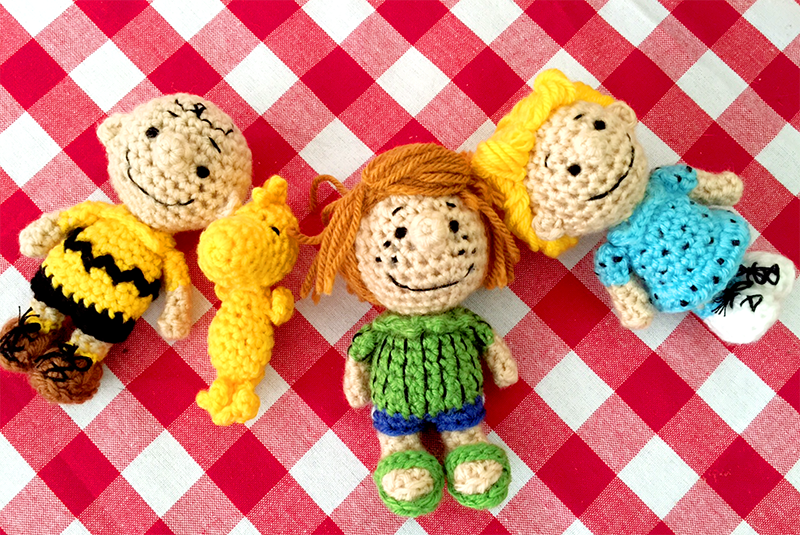 This kit is not really for super-beginners. You should probably be fairly comfortable already with working in the round, but you can also grab a kit and have it on-hand for whenever you are ready!
Enter to win by using the Rafflecopter widget below and following the instructions. Simply leaving a blog comment will not count. You must go through the Rafflecopter widget, since I use the widget to select the winners randomly. Giveaway is open for U.S. residents ONLY (due to size of kit & my shipping costs), for ages 18 & over, and will run until Thursday night, May 14th, at midnight PST. Three winners will be chosen randomly via Rafflecopter/Random.org, and winners must reply to my email within 24 hours, or I will randomly choose a new winner. No purchase necessary. Good luck! P.S. Please make sure my email address can get through your spam filters! I will only be contacting winners via email. twinkie@twinkiechan.com
P.P.S. NO giveaway accounts! Thank you! (Giveaway accounts are social media accounts which you clearly only use for posting about giveaways.)
a Rafflecopter giveaway