I totes forgot to show you guys the sleeping masks I made for my mom's birthday! Strawberry cake and a hot dog!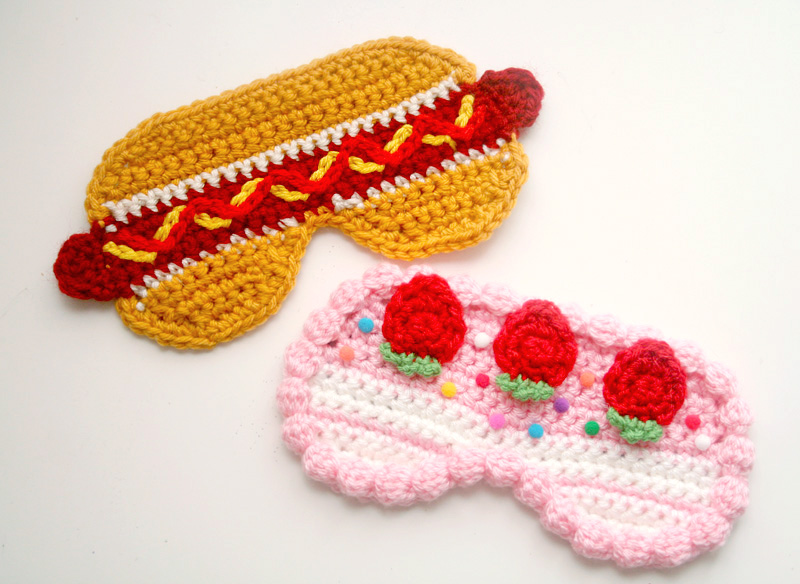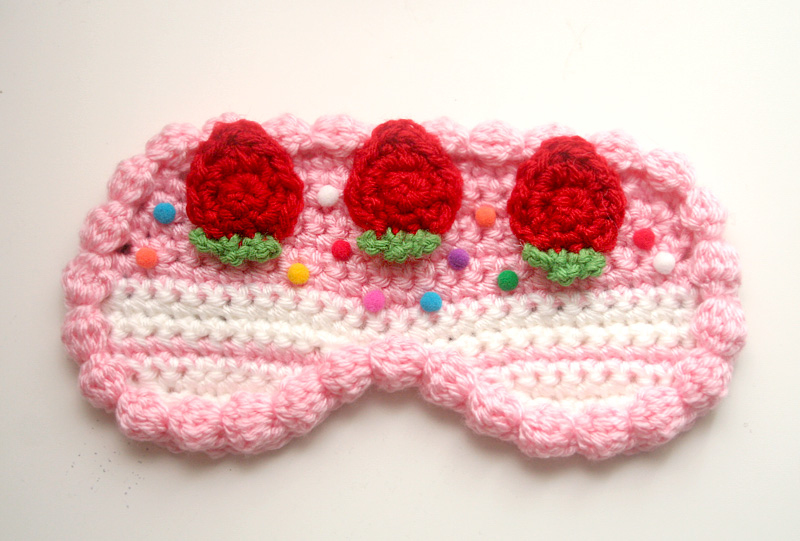 These are just inspiration photos for you guys, and I don't really plan to write out the patterns for them. Don't forget, though, that the basic sleeping mask pattern and how-to video are right here!
Oh yeah, here's a picture from my Instagram when I announced that I had achieved WeinerVision.